Throughout their eight years together, Yami Conde and Joseph Pence's love and devotion to the Harry Potter books has played a huge role in their relationship. So when Pence started planning his proposal to his high school sweetheart, he knew he wanted to incorporate the series. He created a trail of rose petals with various book pages and personalized notes along the way. When Conde reached the end, Pence was there on bended knee asking her to marry him. She, of course, said yes!
Here, take a look at their journey. Next to the first page of "The Journey from Platform Nine and Three-Quarters" from Harry Potter and the Sorcerer's Stone, Conde found this note, along with a photo from their high school prom:

The next stop was a mirror, with the first page of "The Mirror of Erised" and this note taped to it:
And the final stop was, of course, "The Unbreakable Vow" from Harry Potter and the Half-Blood Prince.
Watch the proposal here: 
Naturally, the couple decided to include Harry Potter in their engagement photos as well. They incorporated their two favorite books from the series, wands they bought during a trip to the The Wizarding World of Harry Potter, Gryffindor scarves, and a Harry Potter lightning scar bracelet during their photo session at the GC Railroad Museum in Miami, FL, which represented the Hogwarts Express and its special train platform, Platform 9¾.
"This train scene is where the magic in Harry Potter began, and it's a symbol of the beginning of our journey as a married couple, along with being an ode to our favorite series," said the bride-to-be.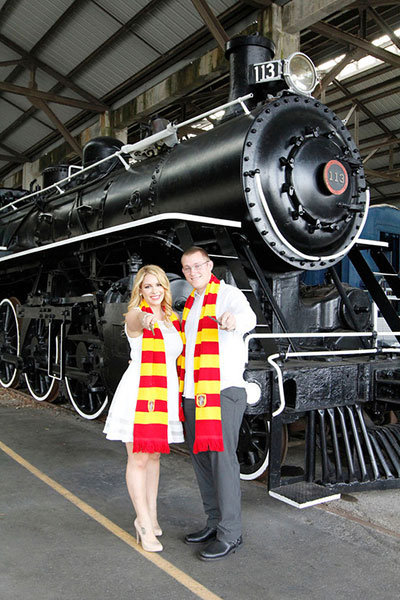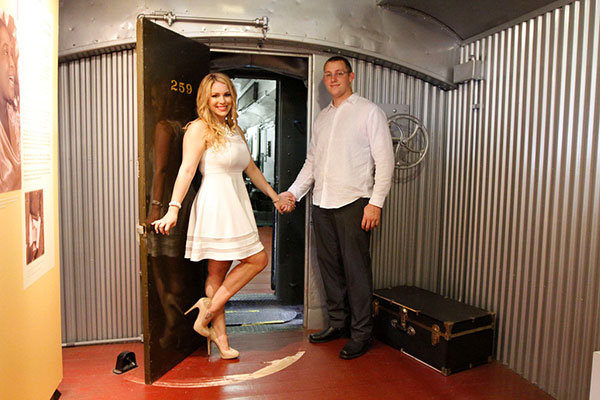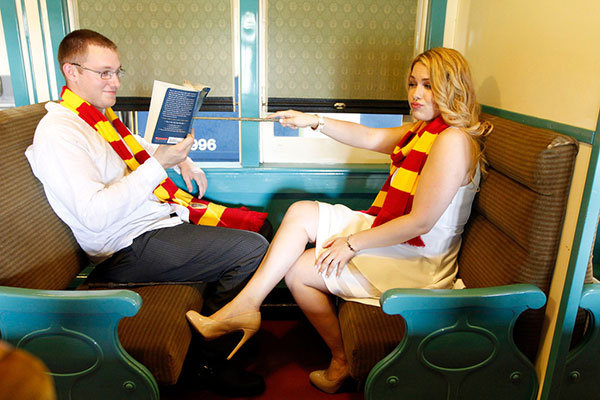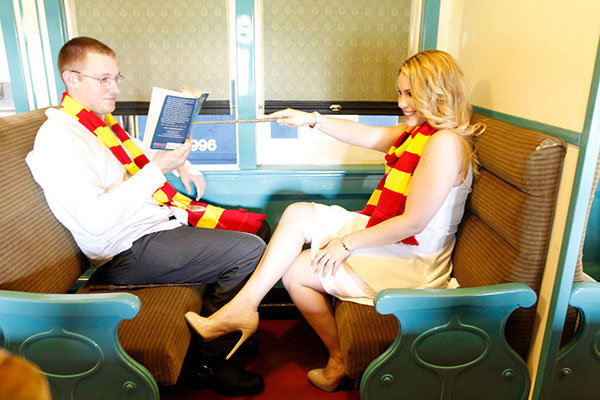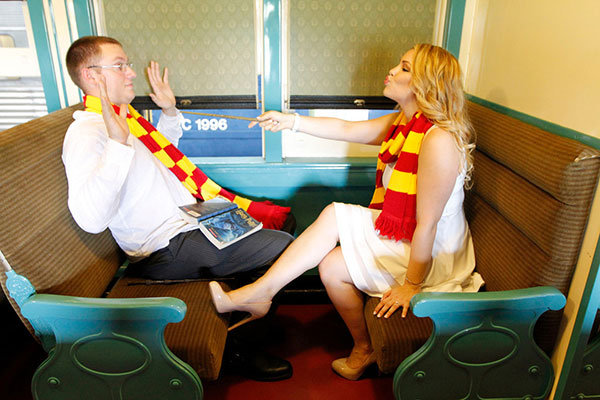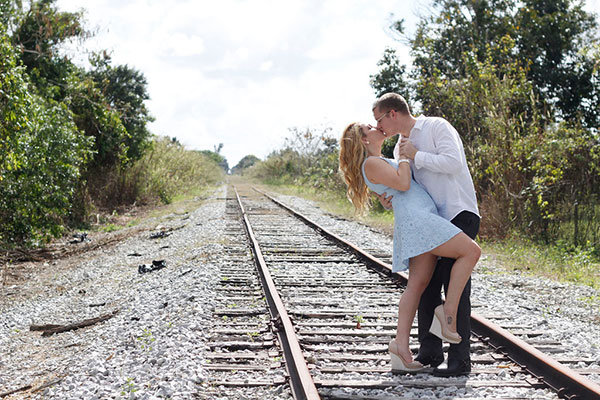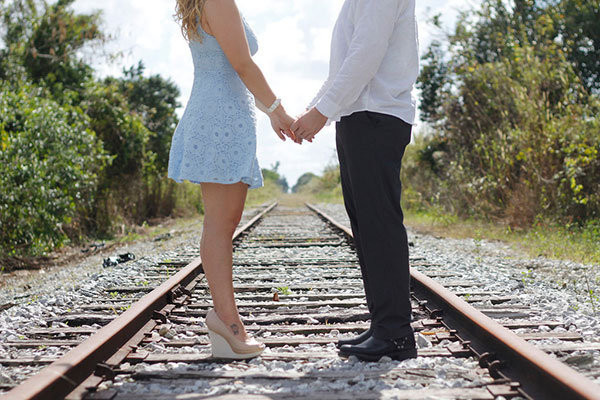 The couple is planning an October 2014 wedding — hopefully with a Harry Potter theme!
—Kristen Klein
Photo Credit: Santos Rodriguez of Need a Wedding Photographer