Pumpkins turning into carriages, magic carpet rides taking us to a whole new world, and princes in disguise are just some of the things that make us collectively sigh. So when we saw these Disney-themed engagement shoots, we just about swooned. Check out the creative shoots below, and maybe you'll start wishing upon a star, too.
1. Up
Lynnette and James's favorite movie is Up, so they tied in the whimsical details and elements from the movie to their engagement photo shoot.  In case you're unfamiliar with the movie: The main characters, Carl and Ellie, were childhood sweethearts who had dreamed of going to Paradise Falls. When Ellie passes away before they could make the trip, Carl ties thousands of balloons to his house to fulfill their promise. James's grape soda badge and, of course, the house make special appearances!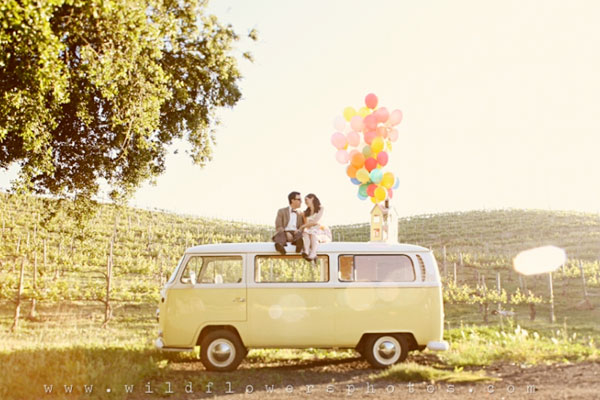 Photo credit: Wild Flowers Photos
2. Lady and The Tramp
How could anyone eat pasta the same way again after watching Lady and the Tramp? April and Ryan channeled the iconic scene with their dog Mochie looking on in the background. And Mochie was more than happy to help the couple finish off any leftovers!


Photo Credit: Maria Angela Photography
3. Toontown
For Sean and Kelly, two animators who fell in love at Disneyland, the Union Station in Los Angeles was an "almost too good to be true" location for their vintage Toontown-themed engagement shoot. After the photo session, they utilized their animation skills to add in the characters.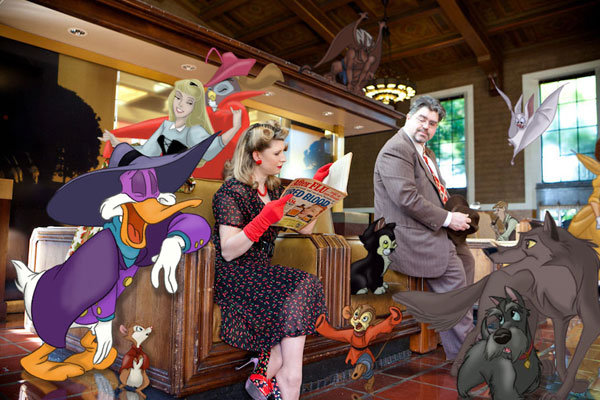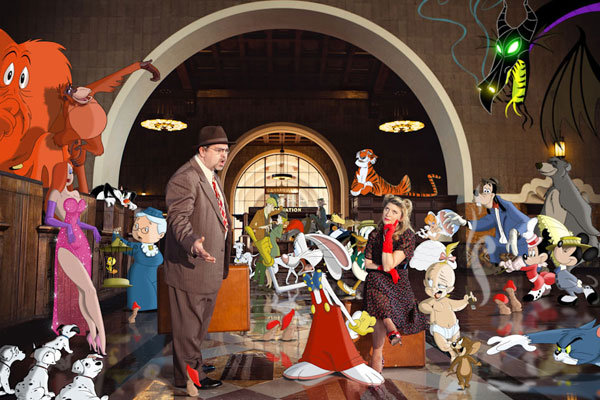 Photo credit: Callaway Gable
4. Alice in Wonderland
Remember when Alice fell down the rabbit hole? Who knew she'd emerged into a Tim Burton-styled engagement shoot! Alice in Wonderland is the movie that Erin says she'd take to a deserted island with her, and her fiancé Matt went along for the ride. It even started to snow during this shoot, so kudos to Erin for staying in character!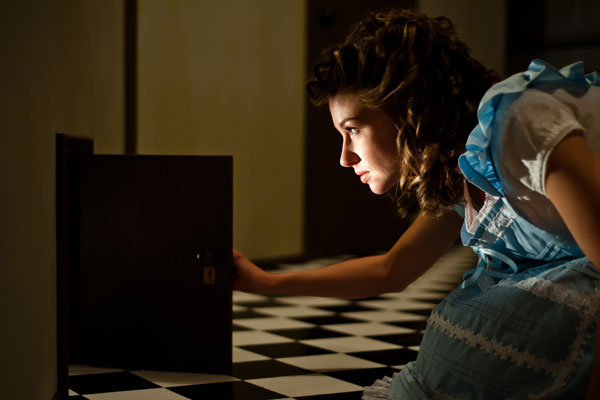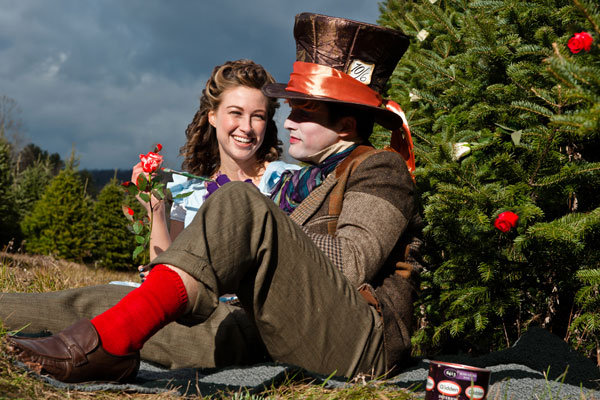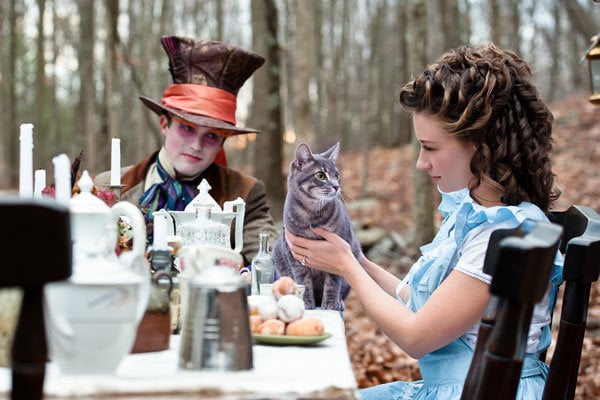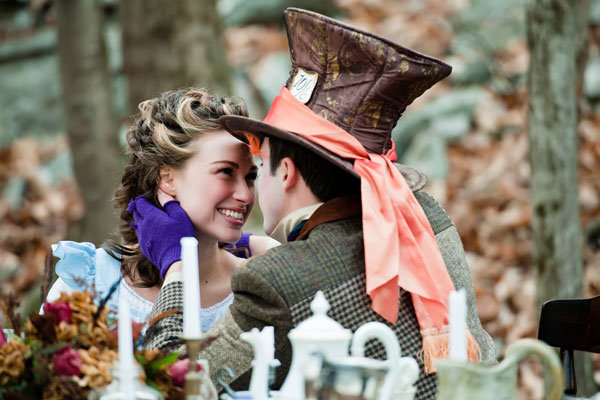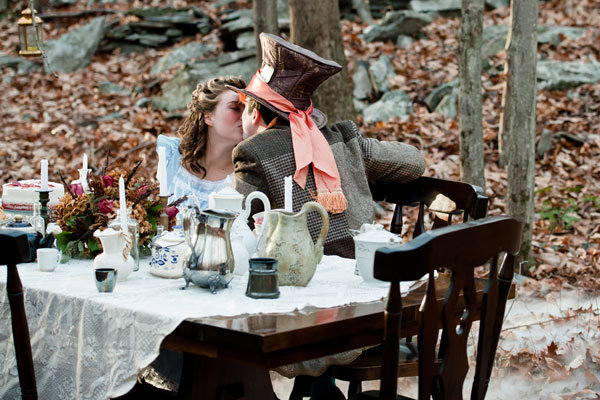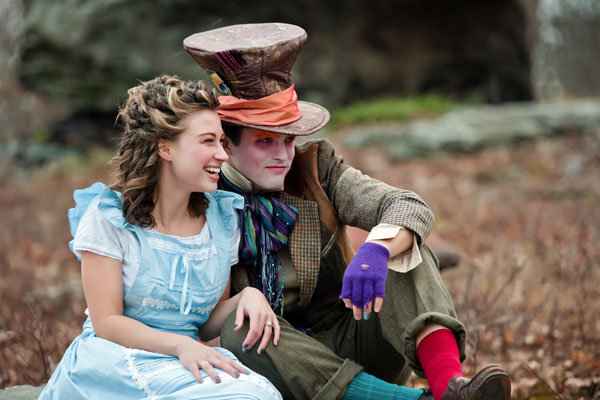 Photo Credit: Lauren Brimhall Photography
Costume and large scene setup: Danielle Pasternak
Flowers: Lois Hahn of Stems
Did you have a themed engagement shoot? Tell us in the comments!
—Shih Mei Kong