Here at BG, we have a soft spot for Barbie weddings (case in point: this and this). Barbie and Ken are one of the most iconic couples in pop culture history, after all. So when aspiring wedding planner Jervon Mackey reached out with not one but three Barbie weddings showcasing different wedding styles, we couldn't wait to share them with you. Let's jump in and take a ride into Barbie's world with a look at these fabulous Barbie dream weddings!
1. Hollywood Glamour
Mackey's first Barbie wedding is a lavish affair filled with sophisticated touches — the bride wore a Chantilly lace gown, and the bridesmaids donned black dresses with pink bouquets. After a friend read the classic 1 Corinthians 13:4. "Love is patient, love is kind..." Bible verse, surprise guest Beyoncé serenaded the couple with "At Last."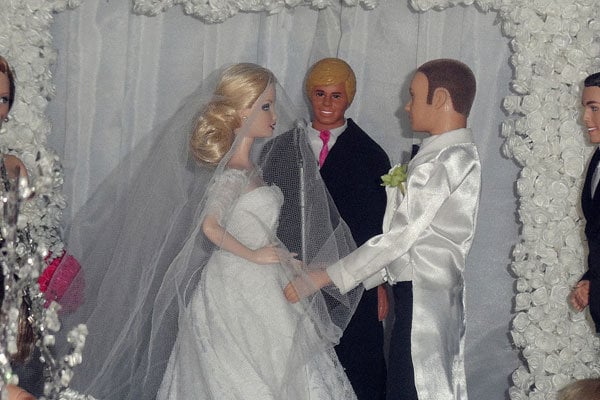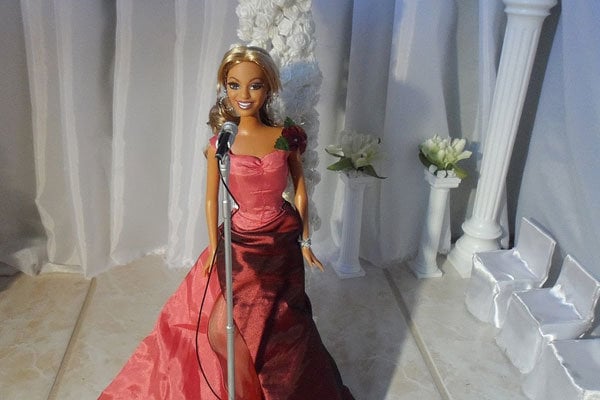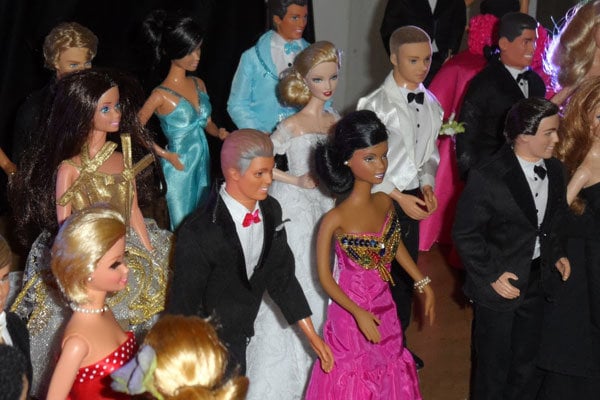 2. Classic Elegance
Barbie may be known for everything pink, but the serene blue hue in this wedding is a welcome departure. Over a dozen pillars topped with roses and illuminated by icy blue uplighting make the ceremony space the perfect combination of classic and modern elements. The bride glides down the aisle in a gorgeous princess ballgown adorned with crystals at the waist and a sweetheart neckline.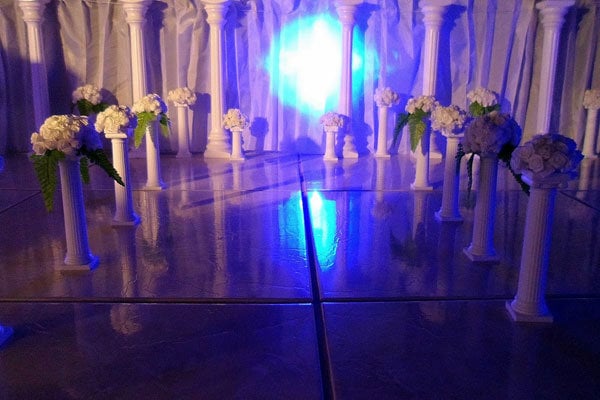 3. Caribbean Fiesta
Destination Barbie planned a hot pink bash at Atlantis in the Bahamas. The bridesmaids and groomsmen were decked out in various shades of pink, with the maid of honor and best man in plum. The ushers rolled out the white carpet before the bling-tastic bride and her dad walked down the aisle. The precious flower girl looks like Barbie's mini-me, with sky-high hair complete with sparkling accessories. At the reception, it's hot pink as far as the eye can see. We love the adorable bowed chair covers and bejeweled centerpieces!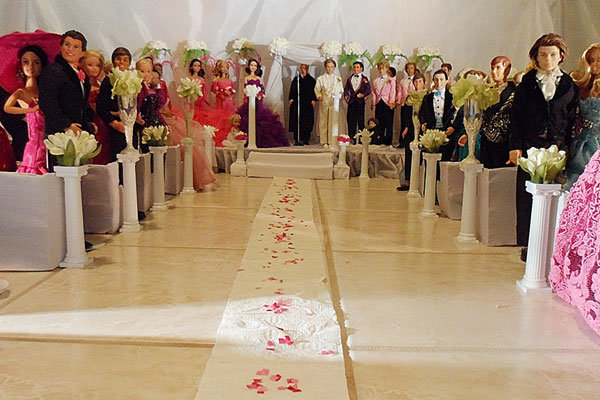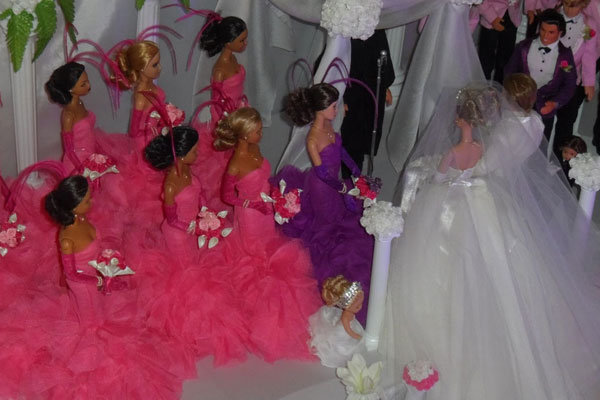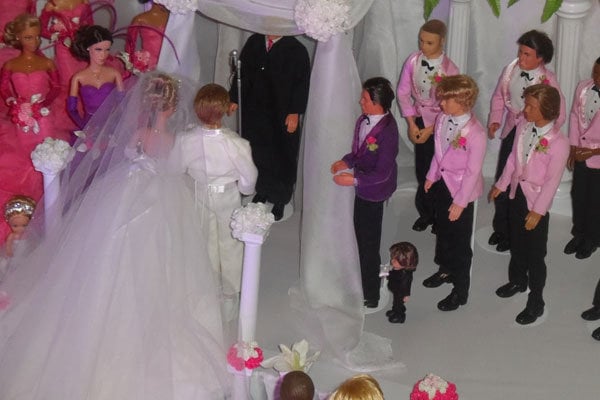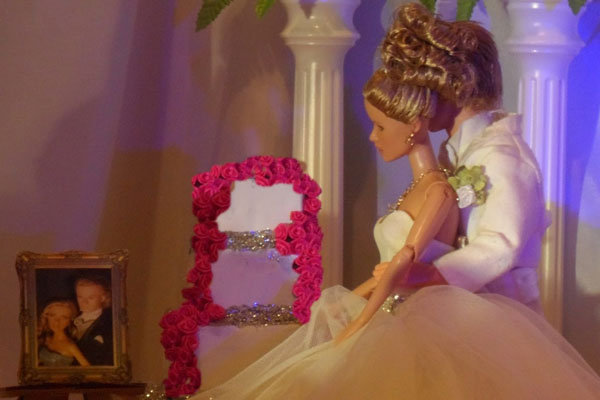 Tell us: Which Barbie wedding is your favorite?
—Mary Gillen