It was originally my husband Ian's idea to get married at our home in Arizona because he thought it would save us money. (Our house had no particular sentimental meaning and is nothing fancy; we just happen to have a decent yard.) At first, I thought he was crazy! It would be hard to pull off, it'd create more work for us, and it wouldn't look perfect... so many things could go wrong. We estimated we'd have around 130 guests, which isn't a huge wedding but isn't small either.
However, the more I mulled it over, the more it began to make sense. Ian and I are both very laid-back, and we love to have family and friends visit us, so an at-home wedding seemed to suit our personalities. I still had some reservations, and I worried about all of the things that could go amiss during the entire year we were engaged. Ultimately, our non-conventional setting paid off: Our wedding was amazing and perfect, and I wouldn't have changed a thing!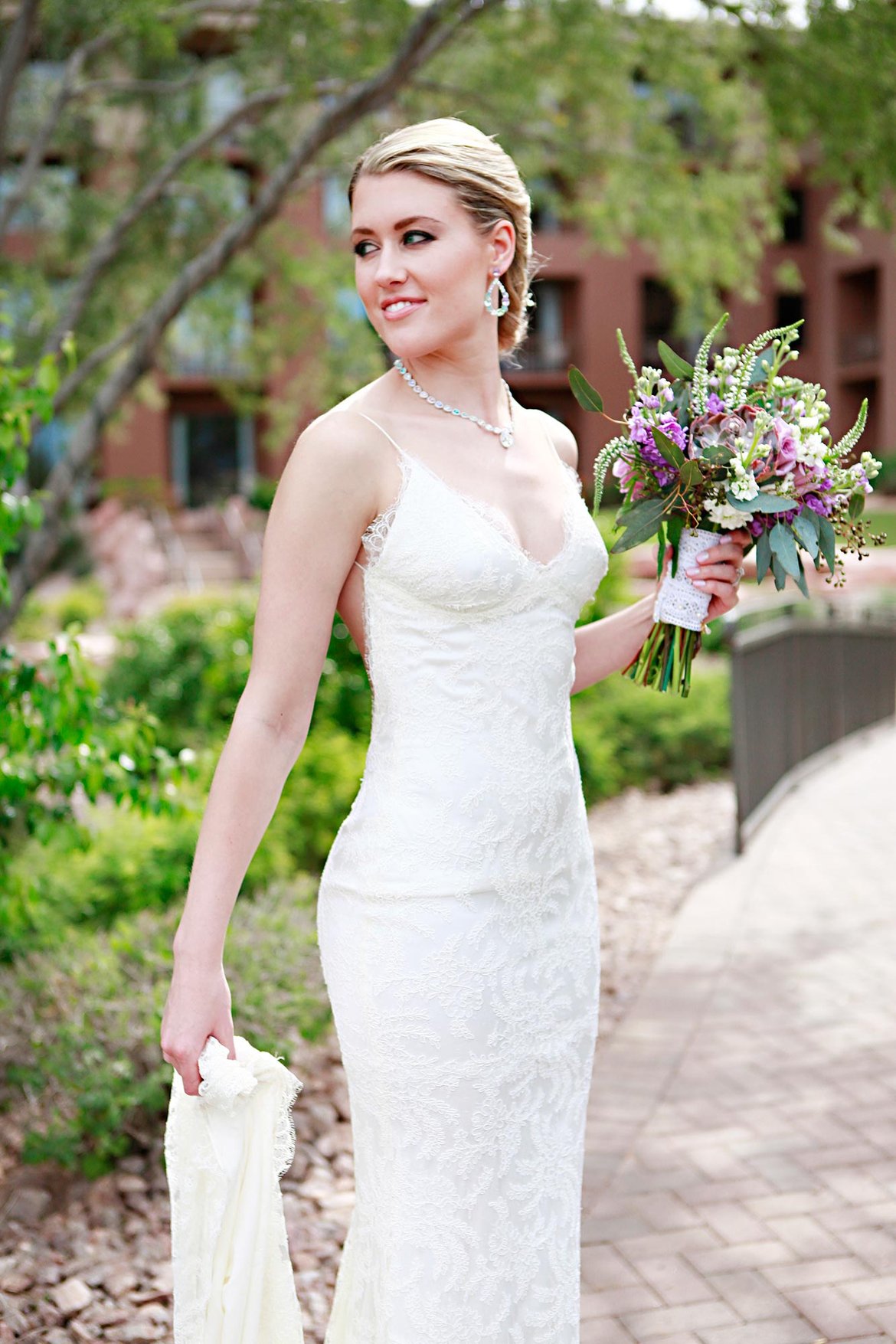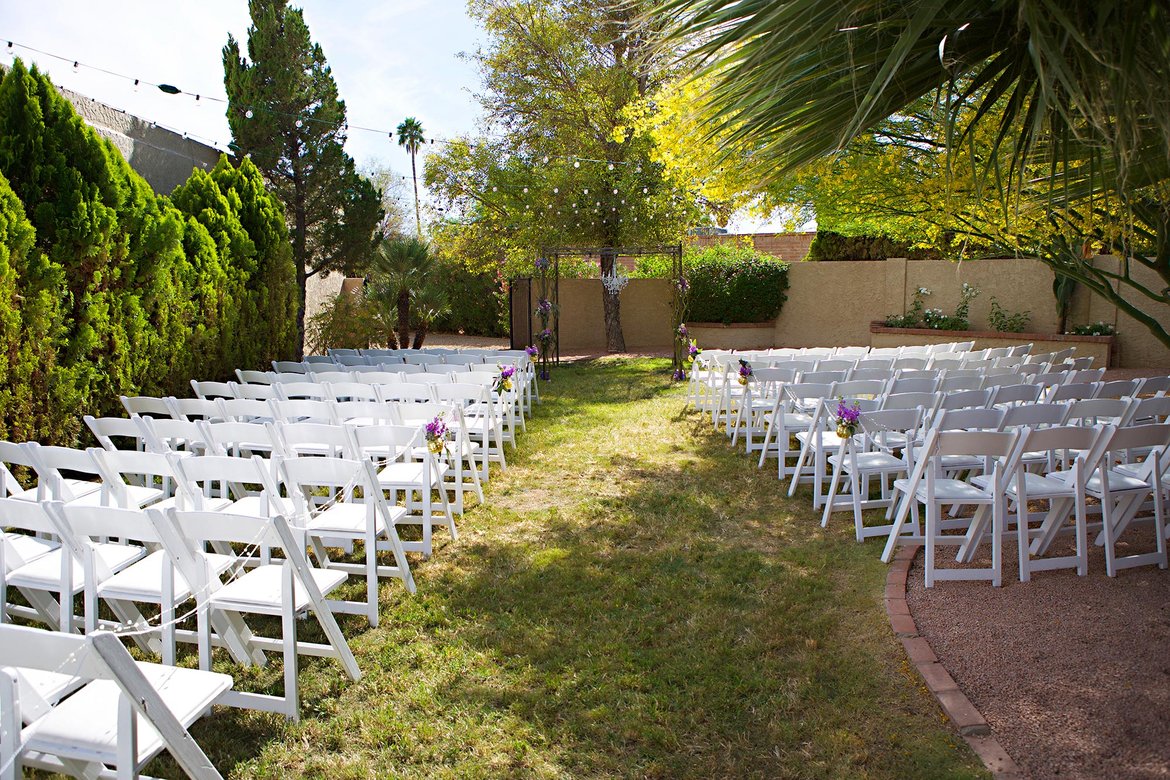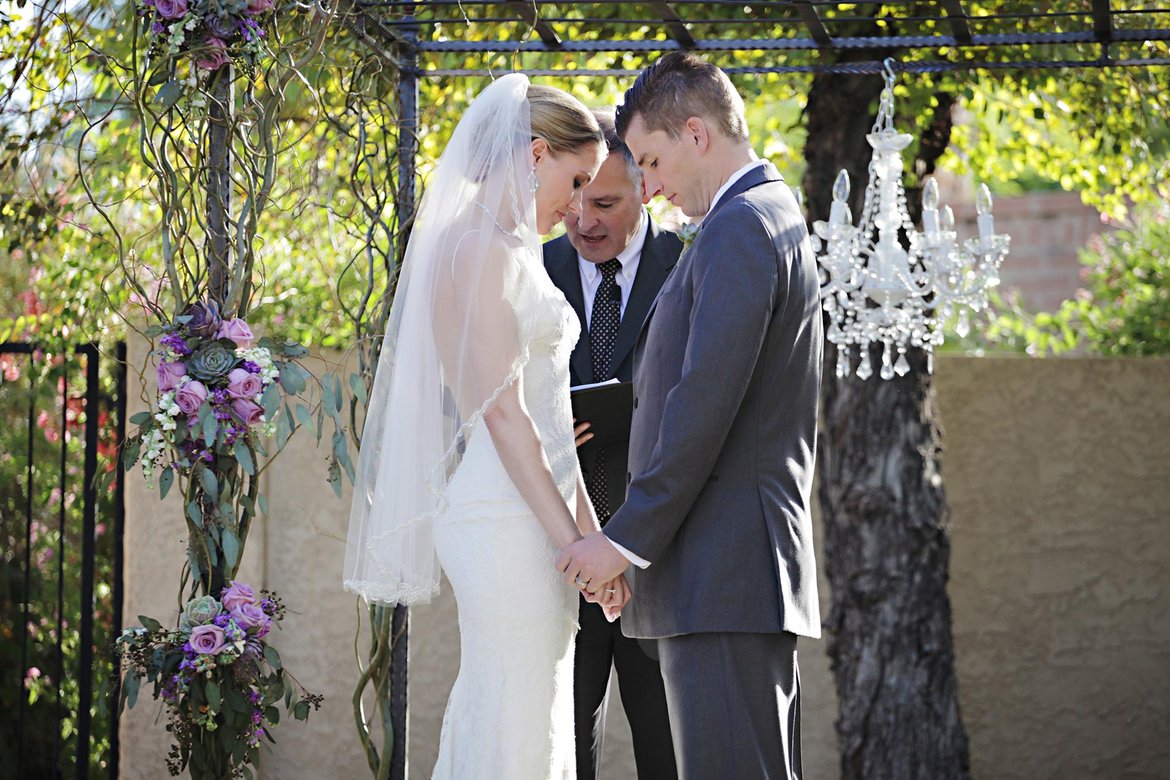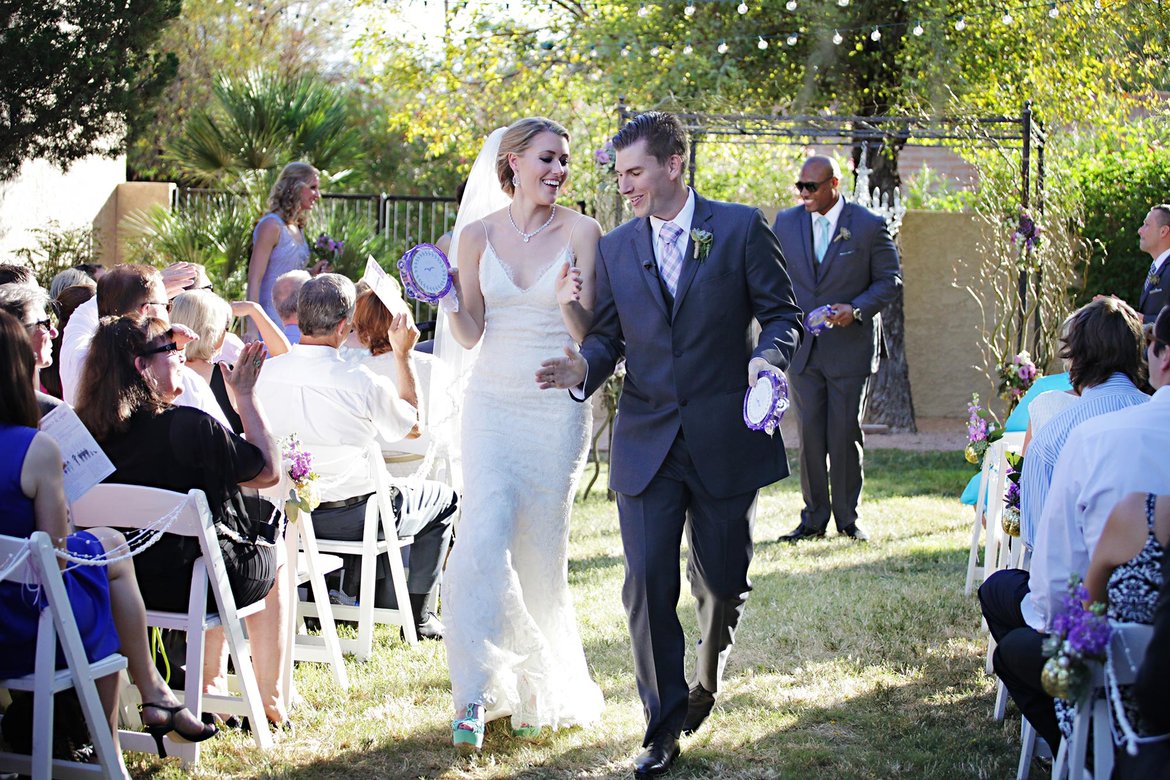 When we began the planning process, we assumed throwing our wedding at home would save us lots of money. In the end, I don't think we spent less overall, but we were better able to allocate funds to suit our needs and preferences than if we'd gone with a more traditional venue. Our biggest savings was food and drinks. We hired three of our favorite food trucks, which were much cheaper than traditional catering. Our guests loved them because they could get as much food as they wanted, and each truck had multiple choices, so there were plenty of fun options to try. Best of all, they brought the kitchen to us, so we didn't have to worry about the functionality of our own cooking space. We also brought in our own alcohol and didn't have to pay any venue fees.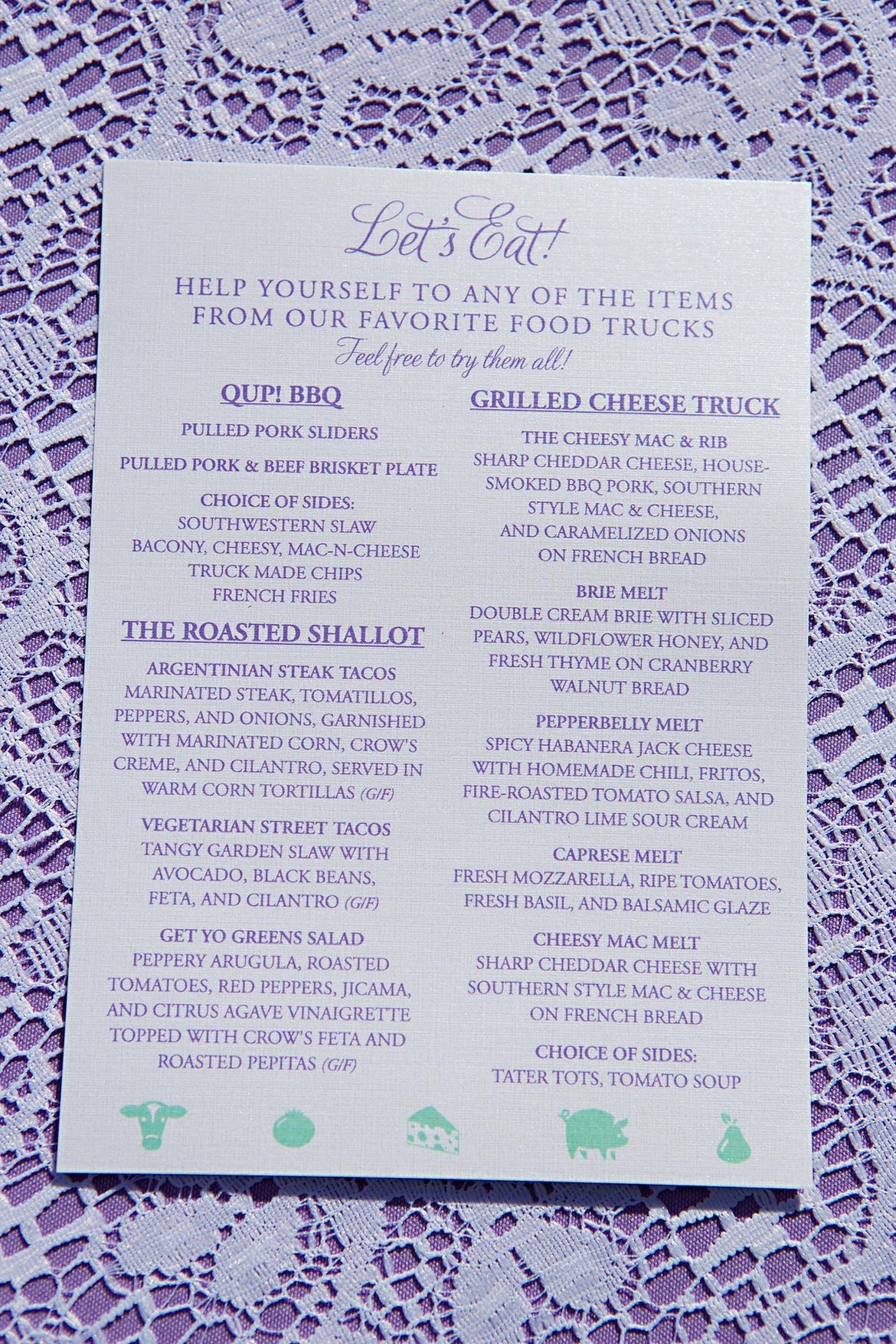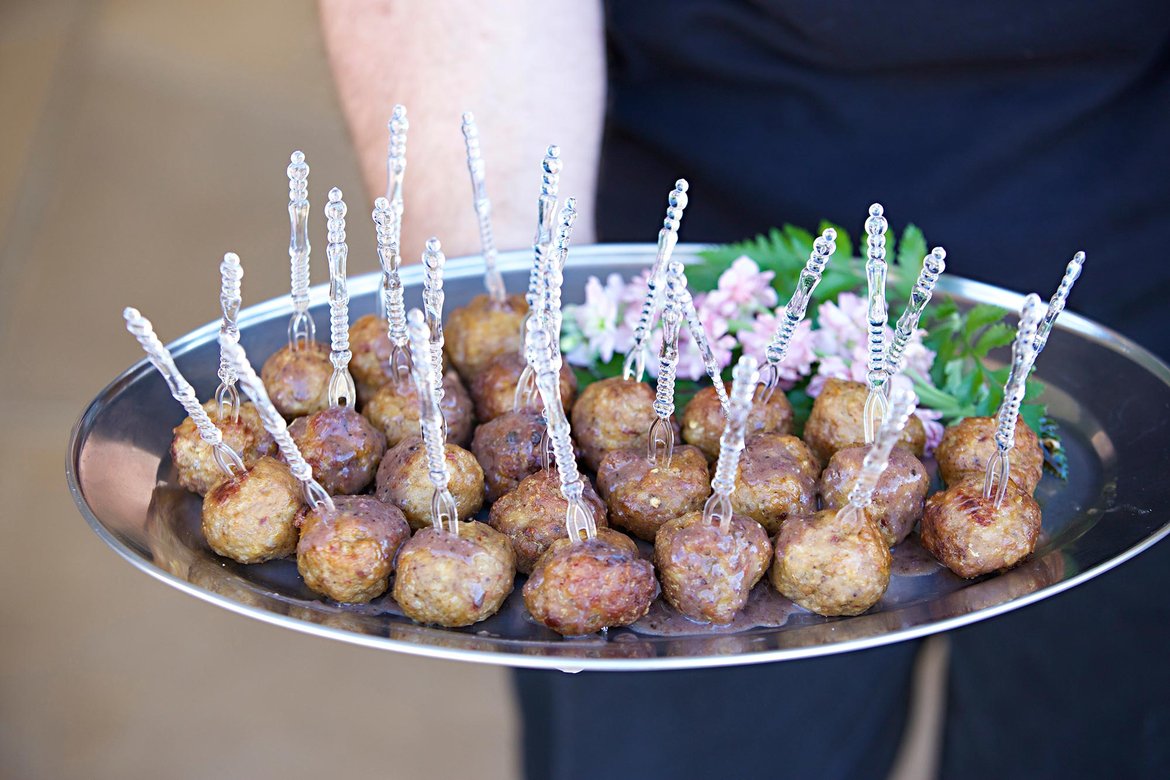 These savings allowed us to splurge more on personalizing the wedding with flowers, decorations, and entertainment. Our guests' enjoyment was our number-one priority. We didn't want a cookie-cutter wedding — we wanted to make things unique and fun. Our backyard provided the ideal opportunity to bring our vision to life!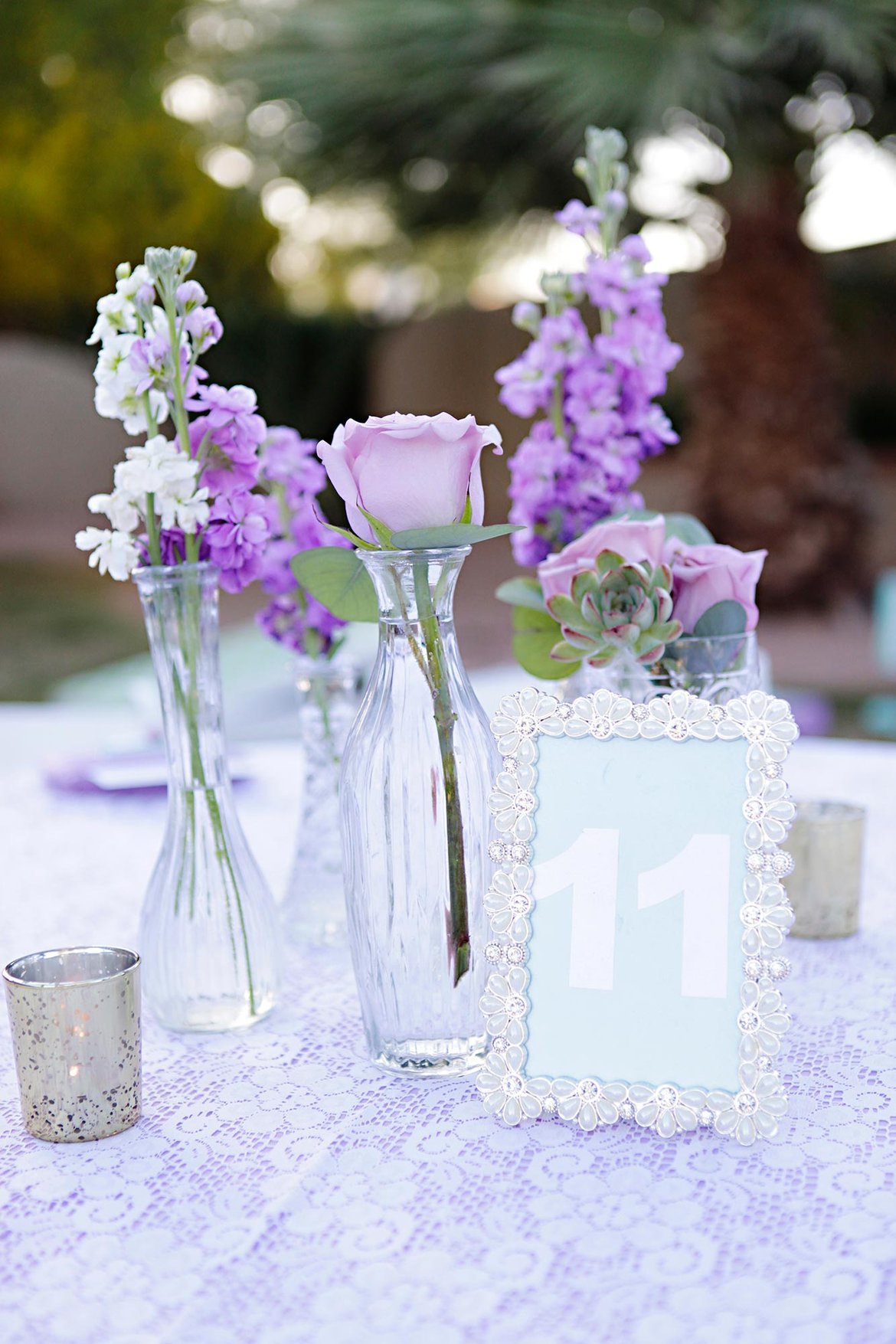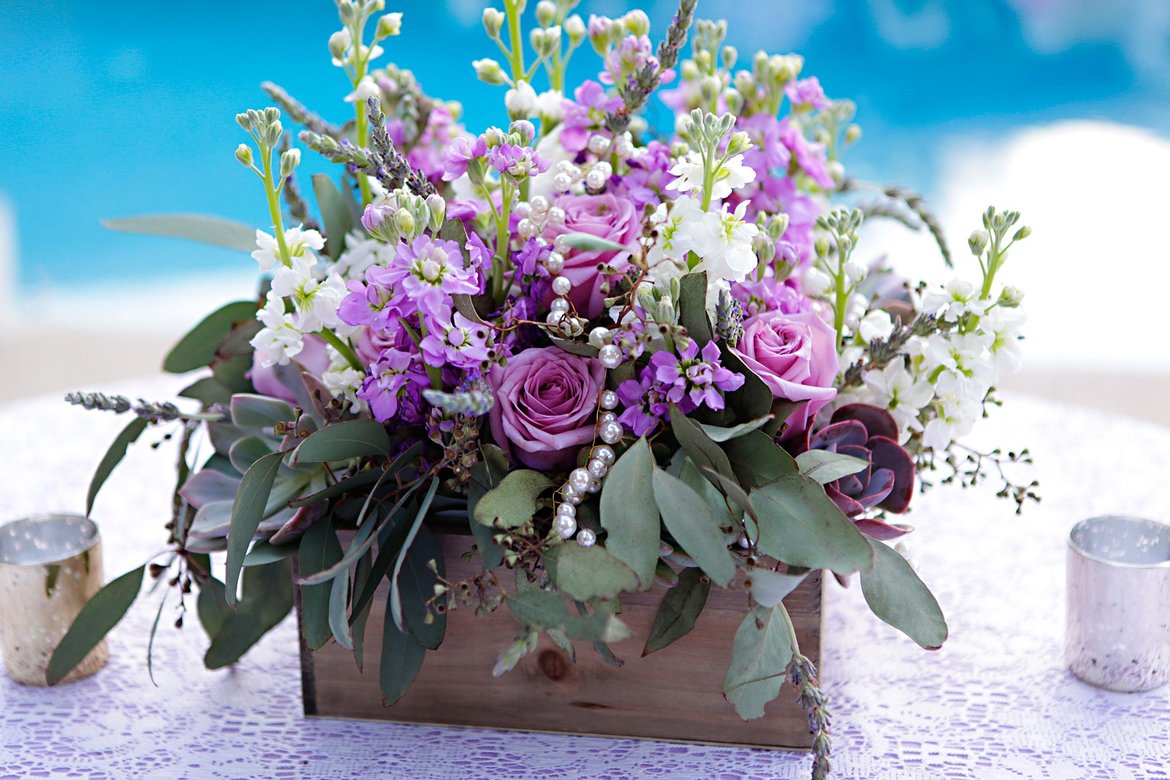 Since we decided to bus people to our house from hotels, we started the party early by providing appetizers and drinks before the ceremony. For the cocktail hour, we had custom-made board games and yard games in our wedding colors.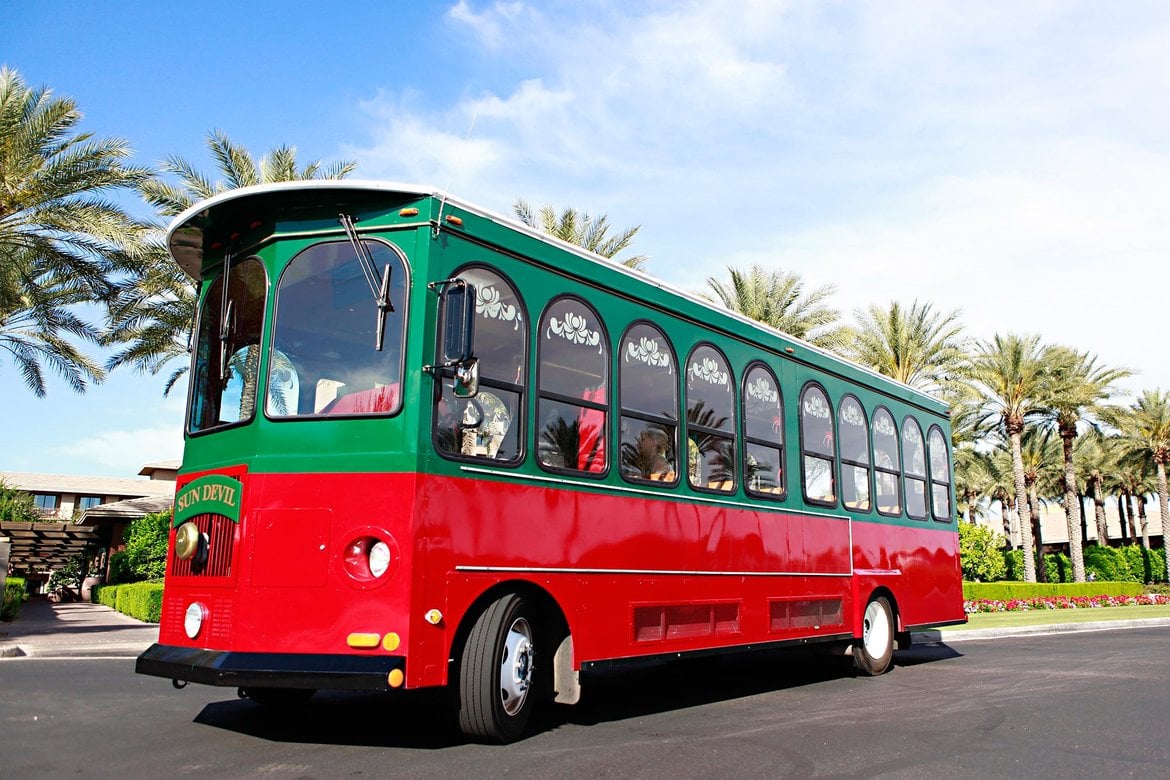 We had unlimited time for dancing and a live photo booth with multiple backdrop choices and props. We even had a caricaturist! We wanted there to be fun around every corner.
However, there were also things we had to spend extra money on that we wouldn't have if we had chosen a traditional venue. For example, we had to rent tables and chairs, and we had to have extra lighting installed. I worried about the restroom situation for months; I wasn't sure if the two bathrooms in our house would be enough (we didn't want to have to rent any), and they'd never seen that much use! About six months before the wedding, we also had a problem with very aggressive bees in our yard. Lastly, parking was another major concern, and we fretted over whether the neighbors would be mad about the traffic and the noise.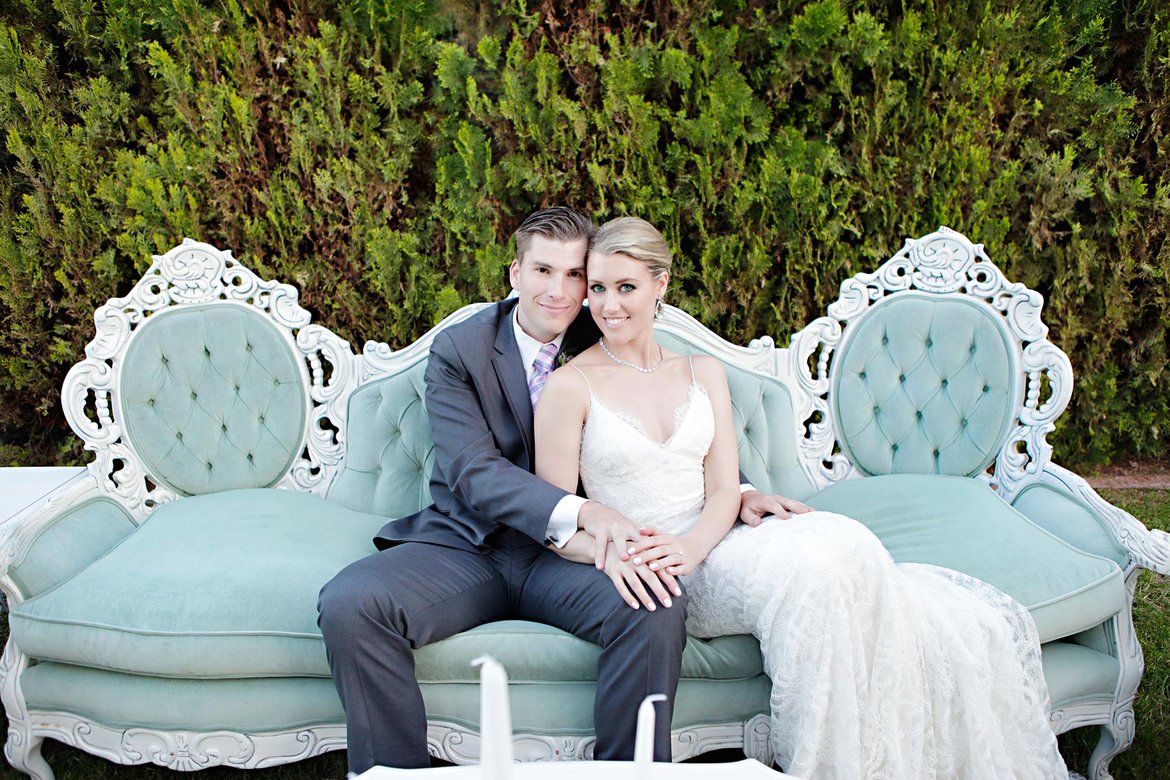 My biggest piece of advice to anyone thinking of getting married at home is to go for it! It creates such an incredibly personal and intimate experience that you could never recreate somewhere else. We weren't just inviting everyone to our wedding — we were welcoming them into our home. It truly brought people together. It's important to find the right people to help you, including a great planner who can help circumvent any potential issues before the big day. We could never have pulled everything off without our amazing vendors. Hosting an at-home wedding presented some logistical challenges, but they made it happen.
It was a perfect day; one that I wish I could relive a thousand times over. The only problem now is that we may never be able to sell our house, because every time we look out into the backyard, it brings back so many wonderful memories!
Tell us: Would you consider getting married at home?
—Katherine Swenson
Vendors:
Wedding Planning, Design, Day-Of Coordination and Dessert Stands: Shine Events
Floral Design: Butterfly Petals
Rentals: Prim Rentals and Y-knot
Catering: Chef Bob Harrison of Chef A Gogo, Grilled Cheese, Roasted Shallot and QUP BBQ
Cakes and Desserts: Kick Ass Kakes
Transportation: Ollie the Trolley
Hair: Dolce Salon at Scottsdale Quarter
Makeup: Murphy Little at Neiman Marcus, Scottsdale
Photography, Videography, and Photo Booth: Memories Through Time
Bartender: Arizona Bartending
Caricature Artist: Bill Wylie
Lighting: Mystic Lites
DJ: Mobile Magic Sounds
Stationery: Be in Love Designs