On Monday night, Bachelorette Joelle (Jojo) Fletcher handed out the final rose, declared her love to Jordan Rogers, and said 'yes!' to a stunning 3-carat oval-shaped Neil Lane ring. We watched the drama unfold along with Wedding Paper Divas, Bachelorette alum Andi Dorfman, and celebrity wedding planner Mindy Weiss at her NYC apartment. Here, see some fun photos from the viewing party (including beautiful tablescapes by Mindy) and get expert planning tips!
Celeb wedding planner Mindy Weiss (pictured above right), who most recently planned Russell Wilson & Ciara's lavish wedding, designed stunning vignettes displaying her predictions for what she thought Jojo's wedding to Jordan or Robby would look like. For Jojo and Jordan's wedding style, Mindy went with a vintage romantic theme with a laid-back California vibe (a nod to Jordan's roots). Think soft, glowing lighting paired with lots of creams and greens and delicious farm-to-table fare. It featured rustic invitations, beautiful floral china, and local blossoms from Tantawan Bloom.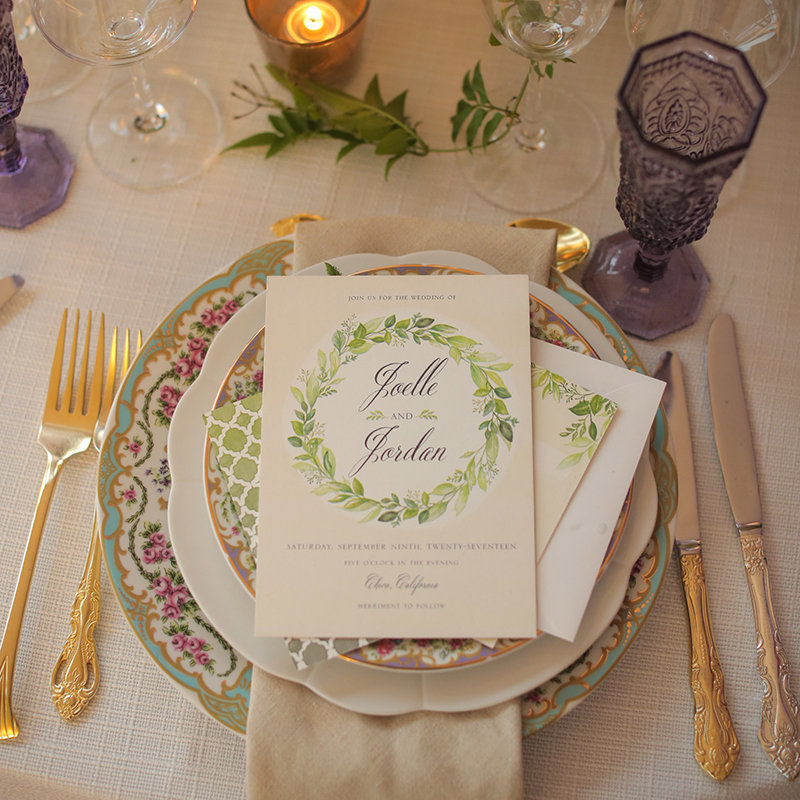 Mindy also designed a glamorous Gatsby-inspired tablescape featuring a sequin table cloth, gilded chargers, votive holders, and vases, that represented what she thought Jojo and Robby would have choosen for their wedding.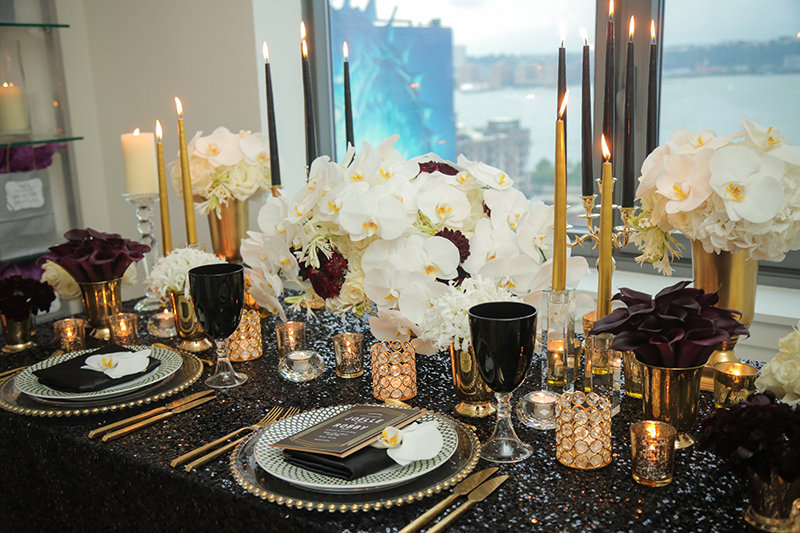 The party also featured fun décor items from Shutterfly. There was a "Will you accept this rosé?" serving tray, an "I love you like Chad loves food" cutting board, and more. Amber Harrison, the Style & Trend Expert at Wedding Paper Divas, explained how you can apply some of the ideas at the party to your own pre-wedding events. She said, "So many details from the party can be used as wedding inspiration. The cheeky cocktail napkins and coasters from Wedding Paper Divas are perfect for a bridal shower or bachelorette party. The etched wine glasses, pillows, and customized cutting boards, all make great gifts for the bridal party!"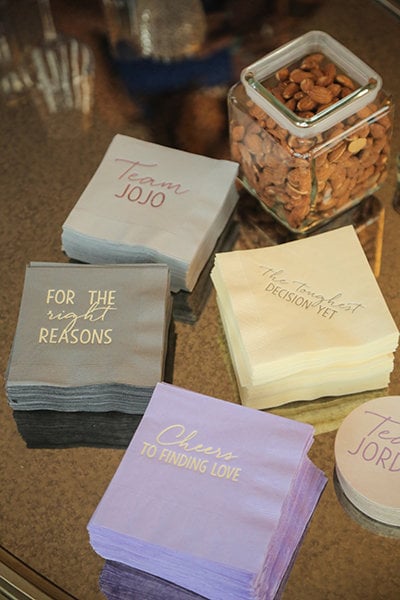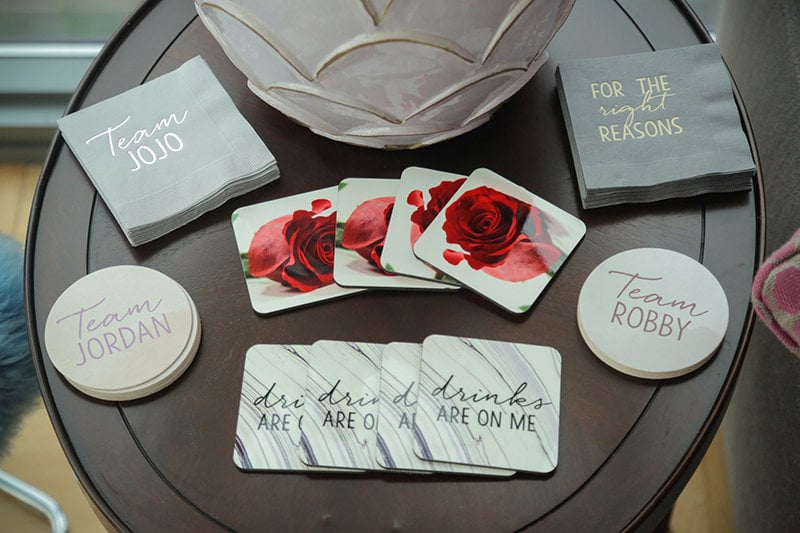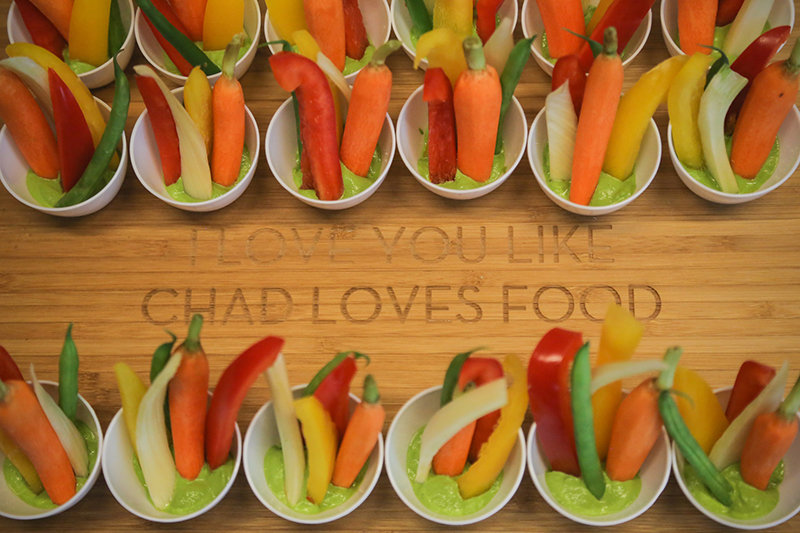 BONUS: Planning Advice from Mindy Weiss
Q: You found your "unicorn" and he finally popped the question, what is the first thing you need to do?
A: "Enjoy the moment! Don't rush and try to plan your whole wedding right away."
Q: What's your top planning tip? 
A: "Figure out your budget before you start hiring everyone. If you don't stick to a budget, you'll run out of money."
Q: What is the number one mistake that brides make?
A: "They spend too much time focusing on the reception and don't put enough thought into the ceremony."
Photo Credit: Dennis Kwan Photography for Wedding Paper Divas
—Mary Gillen