Thailand is the perfect destination for a romantic getaway filled with posh, luxury accommodations, intimate dinners with incredible views, delectable Thai food, relaxing spa days, exotic adventures, and more. Home to some of the world's most incredible natural landscapes, stunning historical attractions, and rich in cultural experiences, Thailand truly amazes all who visit. Here, a few sample itineraries from the Tourism Authority of Thailand and partners to help you and your loved plan the ultimate honeymoon. 
Bangkok City Slicker
If the hustle and bustle of the city life and endless opportunities for exploration are what you prefer when visiting a new place, Bangkok is the destination for you! From historic temples to rooftop sunset cocktails, and shopping that ranges from designer boutiques to floating markets, Bangkok has a little bit of everything.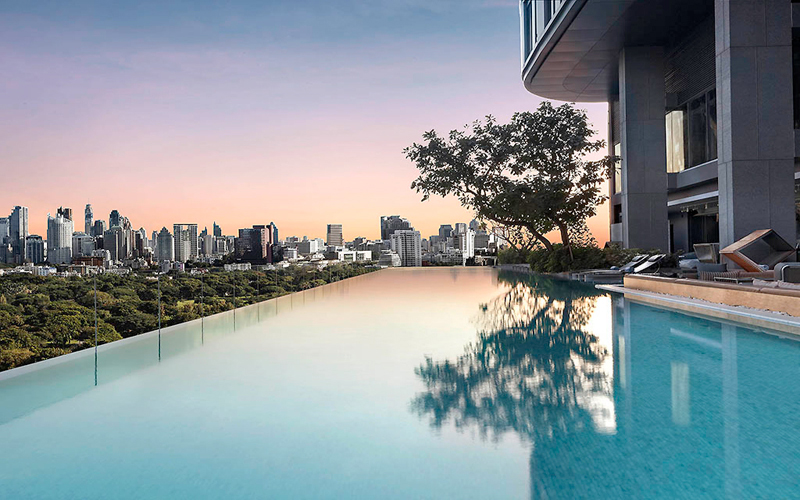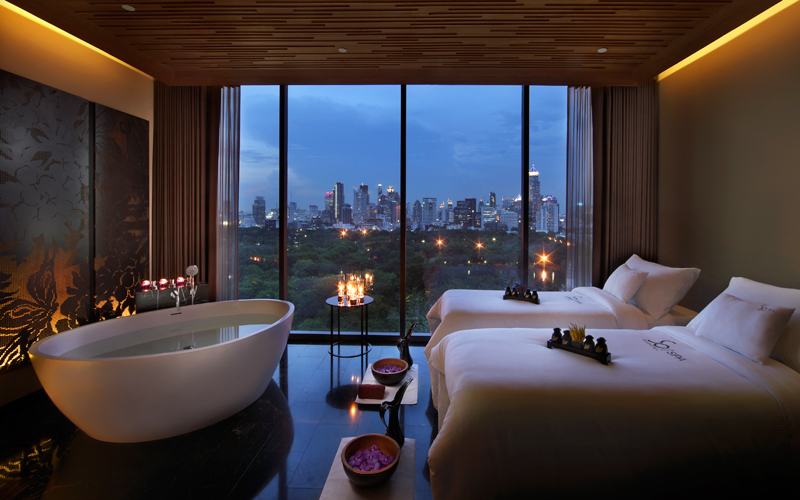 Photo credit: SO Sofitel Bangkok
If you choose Bangkok for your dream Thailand getaway, you can unwind after long days of adventures at the ultra-luxe 5-star SO Sofitel, conveniently based in the heart of Bangkok near Silom and Sathorn. Plus enjoy a selection of romantic activities to ignite the senses with your partner: a four-course dinner paired with wine at the rooftop Park Society Restaurant, a luxurious 60-minute spa treatment for two at the SoSPA, a day of temple tours with a private guide, and if you have a sweet tooth, a chocolate cooking class at the Chocolab.
Chiang Mai Escape
Chiang Mai is the perfect province for those who like to get out in nature and grab a breath of fresh air. Ideal for adventurers and foodies, Chiang Mai is home to some of the best hiking trails and adventure excursions, wildlife experiences, and of course, spicy Northern Thai food. 
Photo credit: Anantara Chiang Mai
Photo credit: Anantara Chiang Mai 
If a Chiang Mai escape sounds more like your style, you'll be treated like royalty at Anantara Chiang Mai. Although conveniently located near the Chiang Mai city center, you'll feel like you've been transported to a tranquil, lush-green oasis overlooking the river. Experience the cultural delights of Chiang Mai with activities that include: a romantic riverside dinner at The Restaurant at Anantara, a traditional Thai massage for two, get spicy with a Thai cooking lesson at Spice Spoon Cooking School, and get up close and personal with elephants with a trip to an ethical elephant camp where you'll get to learn how to take care of these majestic creatures. 
Trat Island Oasis
Sometimes you just want to bask on the beach with sun on your face, sand under your toes, with the sound of the calming ocean in the background. The province of Trat is home to a variety of island retreats that allow you to avoid the crowds of more popular beach destinations, and enjoy an unforgettable off-the-beaten path experience.
Photo credit: Koh Kood Paradise
Photo credit: Peninsula Beach Resort Koh Chang 
If the beach life is for you, consider exploring two of Trat's finest islands: Koh Kood and Koh Chang. Stay in a deluxe villa at the quaint Koh Kood Paradise, situated on a beautiful white-sand beach overlooking seriously crystal clear water. Make the most of the small island life with a private-guided visit to a nearby waterfall, a soothing beachfront massage, and an ocean excursion by kayak . Then, experience the Peninsula Beach Resort Koh Chang, where you can stay in a breathtaking beachfront suite, set sail on an island-hopping tour, and enjoy a sensuous aromatherapy massage at the Emerald Cove Spa.