While weddings can be synonymous with an open bar and lots of booze, more and more couples are opting out of this convention.
Dr. Riana Chagoury of Malibu Hills Treatment Center noted that there are a number of reasons couples choose not to serve alcohol at their wedding, from religious beliefs to budget concerns. It's also a compassionate way to honor a family member or friend's recovery efforts. "Another reason to choose to go alcohol-free is if members of the wedding party are in recovery and don't want to test their resolve on such an important day," she said.
While you may still have some apprehension about the quality of entertainment or opportunities for mingling at a dry wedding, Dr. Chagoury added, "The special day will not be diminished in the least by going alcohol-free." Throw a memorable event minus the alcohol with the following wedding activities designed to help your guests socialize and celebrate while sober.
Photo Credit: Eileen K Photography
Flower Crown Station
Festoon your guests in flowers—and give them something to do while you take photographs or are otherwise busy—with a do-it-yourself flower crown station. Frame instructions, provide flowers and materials and recruit friends to get the ball rolling with head wreaths that also act as conversation starters and a pretty portrait prop.
Interactive Food Station
Have guests build their own tacos or desserts as a fun way to pass the time and satisfy appetites. A candy station with take-home bags is also a sweet buffet option and gives guests an activity and a favor all in one. Match candy colors to your theme or go retro with penny candy-style treats.
Photo credit: Back Seat Photography
Fun and Games
Break the ice by leaving a stack of trivia cards on each table so guests can ask and answer questions instead of struggling through those awkward introductory silences. Create your own couple-related questions or customize a box of Trivial Pursuit cards. A customized word search or Mad Lib page at each seat is another easy and affordable activity option. Or, rent air hockey, ping pong, and pool tables and pinball machines to create an informal adult arcade and gathering area.
Carnival Chic
If you're hoping for a casual and fun event, set up carnival-themed activities. Provide popcorn and cotton candy, send your guests home with a caramel apple and have a festive evening at your own mini-fair with flair. Add an ice cream sundae station to keep guests occupied with flavorful confections!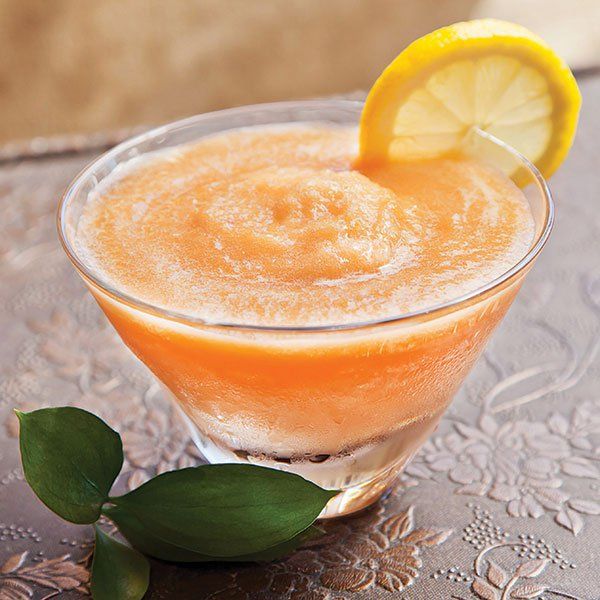 Photo credit: James Labe for Numi Emperor's Pu-erh Tea
Mocktails
You can still have spirited drinks without serving alcoholic spirits. Design a signature "mocktail" using fresh juices and an interesting garnish. Give it a snazzy name reflective of the occasion and present it prettily to punch up your party.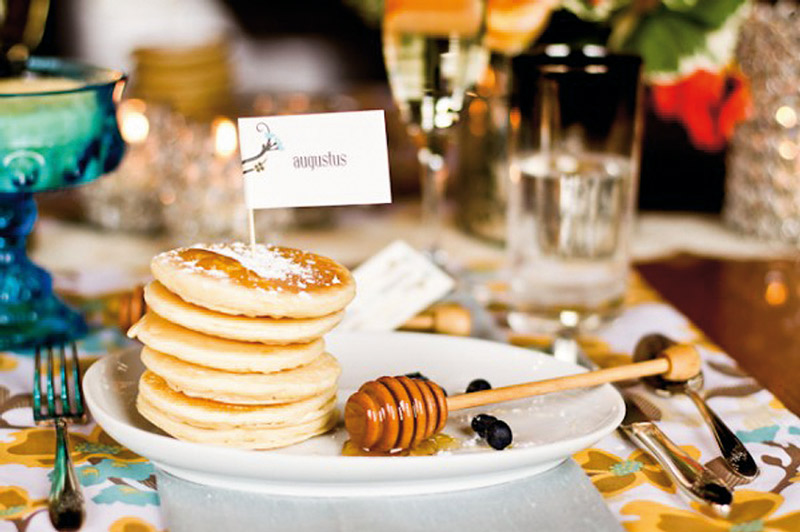 Photo credit: Jaclyn Simpson Photography
Breakfast Bar
Swap a bartender for a barista and serve a breakfast buffet and waffle bar. Not only will there be no expectation of alcohol at a morning event, but it's also a great way to significantly reduce costs and enjoy your first full day of being married.
Dancing
Stack the dance floor deck in your favor by making sure you play favorites. Leave a space asking for a song request on each RSVP card and have your band or DJ create a playlist that's guaranteed to be a hit. Help everyone bond over song choices by adding each guest's request to their place card.
Celebrating your big day is about relaxing and making memories with your loved ones, and you don't need liquor to let loose and have a good time. Plan alcohol-free activities and party, play and love hard on your big day without giving up a good time.
Ashley McCann is a reluctant yogi, slightly chaotic creative and a 200-hour certified yoga teacher who has mastered the art of Savasana. She spends her days barefoot on the beaches of South Florida and writes on mindfulness and wellness topics, from holistic healing to the challenges of balancing modern-day family life.