Guest Blogger: Kristin Alexander
Kristin Alexander is the founder of Los Angeles-based event planning studio Esoteric Events. By combining her passion for design and celebrations, years of experience planning and executing events, and desire to turn her clients' dreams into reality, Kristin has an innate ability to produce discerning personal events that enchant, surprise and delight.

Your summer wedding should echo the romance, vibrancy and elegance of the season. Enchant your guests and leave a lasting impression by incorporating these five trends into your special day. 
1. Welcome Boxes

Shower your guests with appreciation by giving them one-of-a-kind welcome boxes. This fresh take on a traditional gesture is sure to make an impact. Choose a personalized box or basket over a conventional bag; they are easier to fill, arrange and deliver. Fill your box with flowers, wine, snacks, sentimental notes and wedding weekend information for your guests to enjoy.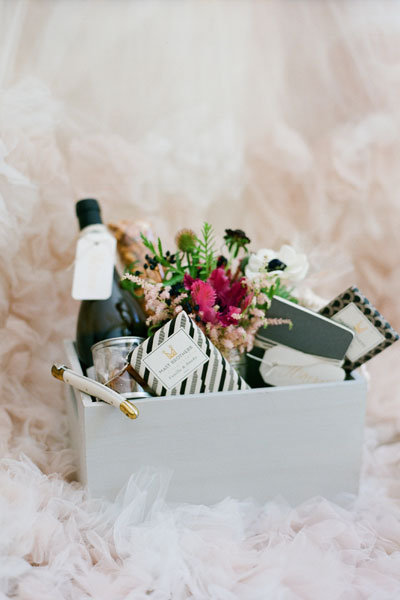 Photo Credit: Carmen Santorelli Studios
Check out welcome baskets for every theme ►

2. Vintage Elegance
 
Add personality to your décor by mixing and matching modern and vintage pieces. You can attain this balance between old and new in your tablescapes by using vintage pewter vases alongside modern, airy glassware. The contrast between the intricacy of the vases and the simplicity of the glassware will transcend time.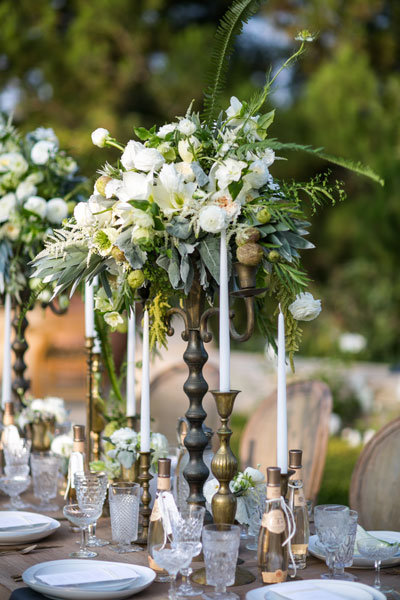 Photo Credit: Samuel Lippke Photography
Click here for 3 fun vintage wedding themes ►
3. Innovative Invitations

Be bold and choose statement-making invitations that push the envelope. The designs will serve as a precursor to the style and sophistication of your wedding day. If custom stationery is out of your budget, dress up stock invitations by wrapping lace, leather or ribbon around each for an added touch. 


Photo Credit: Samuel Lippke Photography
Plus, check out Wedding Invitation Q&As ►
4. Ethereal Hair

Summer hairstyles should be delicate, feminine and full of romance. For a dynamic and multifaceted look, mix different textures, such as layering braids upon curls or gentle waves. Or wear your hair down and naturally parted to allow for comfort and showcase your natural beauty. No matter what you choose, make sure to consider your dress, face shape and comfort of the style.

Photo Credit: Samuel Lippke Photography
75 wedding-worthy hairstyles for every length ►
5. Spanish Influence

Add a touch of Spanish flair to your wedding décor with vibrant colors, bougainvillea, floral crowns, tile patterns, ceramic touches and leather accents. These fun and lively elements are sure to make an unforgettable statement.

Photo Credit: Samuel Lippke Photography
Plus, 200+ color combinations for your wedding ►
From the time you send your invitations to the very last dance on your big day, the most important thing to remember is your wedding should be uniquely yours.
Tell Us: What is your favorite wedding trend?
— Kristin Alexander