Whether you are a red wine aficionado or finish every "yes way" with rosé, here is everything you need to know about planning your own tasting. Because wine not?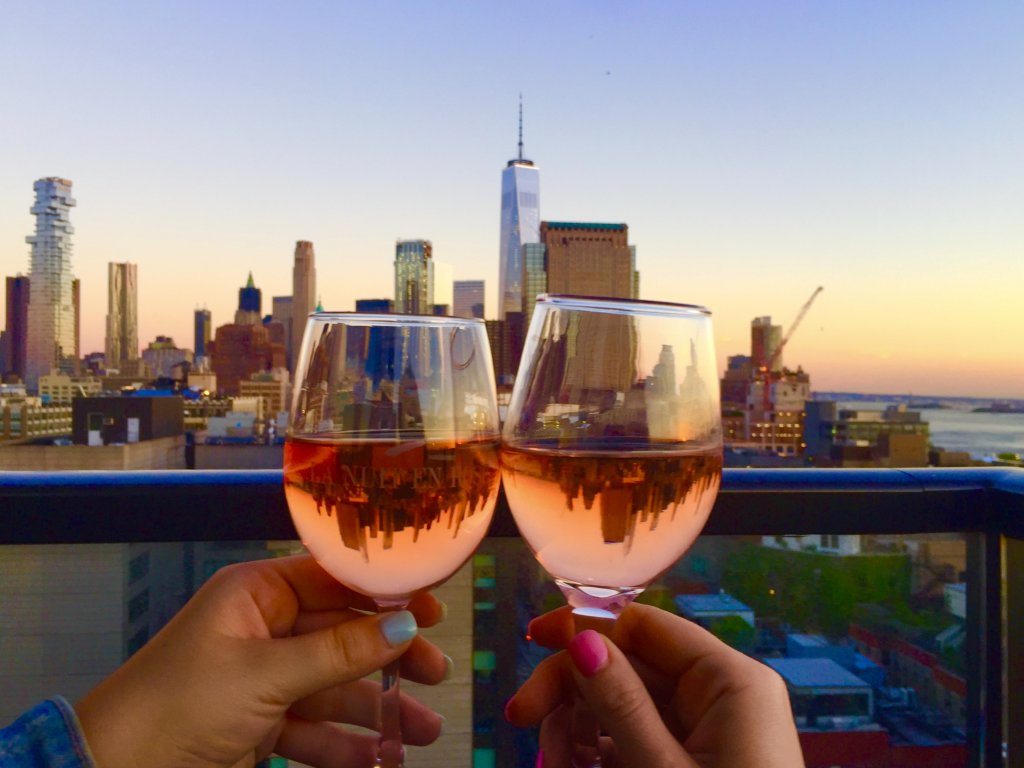 1. Create (and stick to) a Guest List
This may seem like an obvious first step when planning an event, but there is always someone who doesn't RSVP and shows up anyway. Gently remind everyone you invite that you need a definite yes or no answer. The last thing you want is thirsty friends and not enough wine and glassware to go around. 
2. Pick Your Poison 
At BG we love to #roséallyear and we don't discriminate when it comes to wine. For your tasting party, red, white, or rosé, anything is fine, but for comparison purposes we recommend sticking to one kind (all white, all red, etc). Once you decide the type of wine you want to serve, it's time to choose the different brands. Choosing four to six different brands is just the right amount to have enough variety and keep your guests sipping pretty. 
Since you don't have to fill up the glasses completely, an average 750ML or 25.4oz wine bottle is enough for about 8 people. We recommend having an extra bottle of each wine for every eight attendants, so if someone wants a refill of their favorites after the tasting is over, it is readily available. Plus, once a winner is chosen you'll want to have enough of that wine for a toast! 
3. Secret Set-Up 

To keep the identity of each label under-wraps, assign each bottle a number. Then, create a placemat (like the one seen below) for each of your guests. When designing your placemat (or shopping for one on Etsy), you want to add placeholders to show where each glass of wine should go. For our National Rosé Day event with
Lauren B. Jewelry
, we used a site called
Canva
to add numbered circles for every brand of wine. After arranging the markers you can then personalize the paper with a hashtag, quote, etc. 
The second component to your set-up is a wine scorecard.  You can either craft or buy; we found the design below on
Etsy.
This allows your guests to track their notes and assign numerical values to each wine.
Lastly, don't forget enough pens (to write with, duh) and water (to cleanse the palette) for each attendee. 

4. Execution
Remember the four "s's" (see, swirl, sniff, sip). Have your gals take the time to really enjoy and savor each sip. Invite them to judge the appearance, aroma, body, taste, and finish of each wine in front of them. Although the responses are based on an individual's taste, it is a great way for your friends and family who don't know each other to bond over likes and dislikes. 
5. "Extra" is Just Enough 
Wine is an inherently fun theme for a bachelorette party or bridal shower, but why not make your event as Insta-worthy as possible? Create a fun bar or bar cart, deck your tables out with florals or tossed confetti, or incorporate fun signage or balloons to make your venue really pop! You can also have fun with your food. Cheese and crackers always pair well with wine, but offer your guests something sweet as well like a macaron tower or petit fours.

Whether you wine a little or a lot, the most important thing is to have fun and enjoy the moment with your closest family and friends.
—Mary Gillen