Create a flawless look with these small-but-mighty makeup kits.
By: Kayla Hayes
Highlight
Give your skin an added glow with Hourglass Ambient Lighting Edit
. The five high-wattage hues have all you need to brighten and highlight.
Tip: Highlight across the tops of your cheekbones, under the brow bone and on the bridge of your nose for a pretty, lit-from-within look, says makeup artist Moani Lee.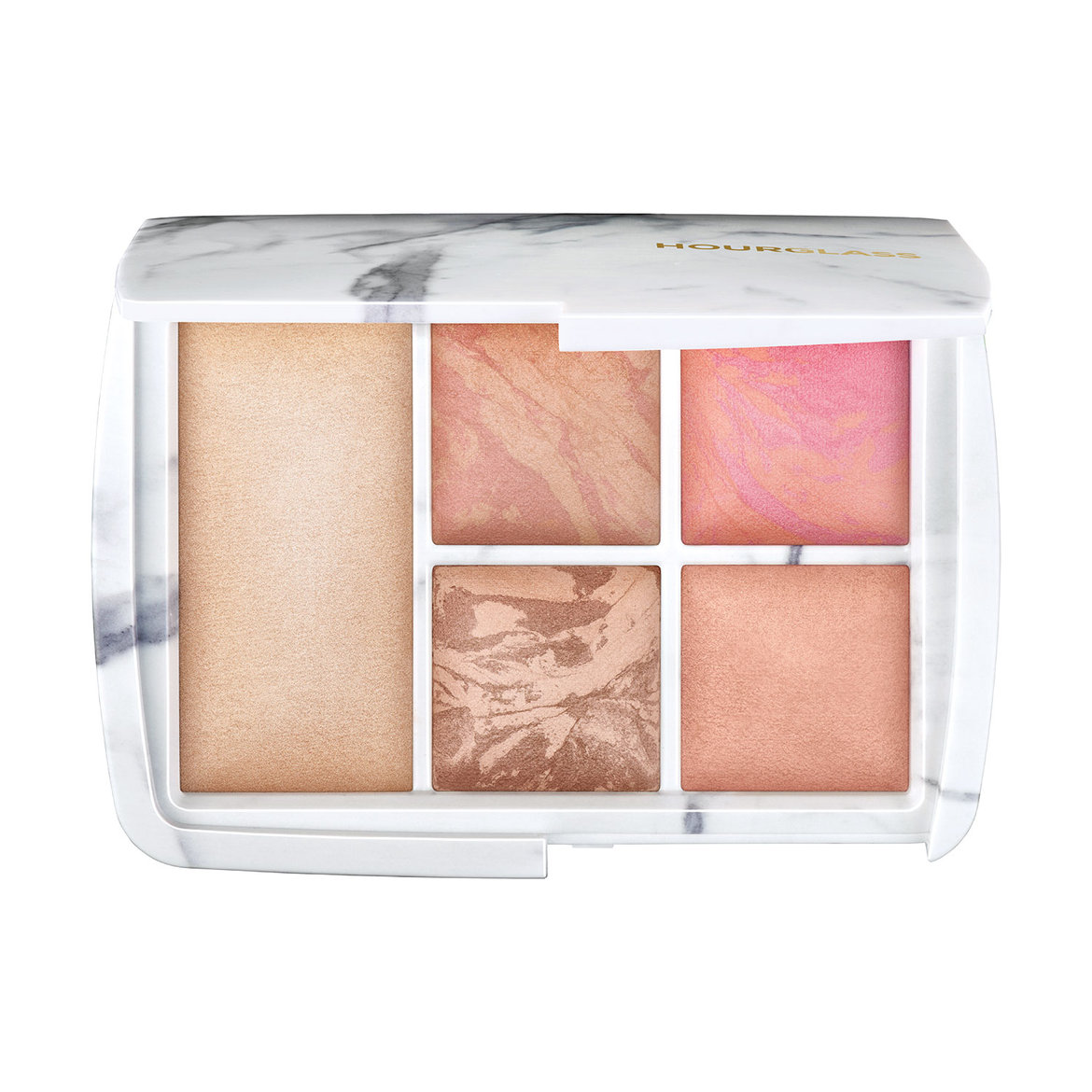 Blush
NARS Dual-Intensity Cheek Palette
packs a high voltage formula that can be used wet or dry. Layer the two blushes, highlight and contour colors for a gloriously cheeky effect.
Tip: When applying with a damp brush, a little goes a long way. Continue to blend the product after it dries for a natural, rosy blush.
Contour
Too Faced Cocoa Contour Chiseled to Perfection
kit offers a foolproof quad of shades that blend seamlessly to sculpt your best features.
Tip: Draw a "3" shape with the darkest shade starting at your forehead, curving in at the hollow of your cheek and ending at your jawline. Blend in the lighter powders for star-worthy definition.
Correct
Keep even your smallest complexion concerns under control with the variety of cream and powder shades in Stila All-in-One Color Correcting Palette
.
Tip: Yellow neutralizes dark spots. Pink brightens under-eye circles to mask fatigue. Green conceals redness such as sunburn and rosacea.
Eye Shadows
Marc Jacobs Beauty Style Eye Con features a mix of seven lustrous, long-lasting colors in every shade of nude to fit your mood.
Tip: For a dramatic look, define your eyes by applying the darkest color along your lash line.
Lip Colors
Go from soft and sheer to bold and bright with MAC Pro Lip Palette. Mix the shades to find a hue that suits you best.
Tip: Create depth by lining your lips with a slightly darker or brighter color. Fill in with a softer hue and blend for a picture-perfect pout.