Say "I do!" to a radiant complexion with this roundup of foundations and concealers best suited for your skin concerns.
By: Anna Smutny
-AS SEEN IN BRIDAL GUIDE MAGAZINE-
Dry Skin
Rid yourself of flaky skin with these hydrating liquid products.
Level of Coverage: Light to medium
Look for: Products with hyaluronic acid, collagen, vitamins, glycerin (a moisturizing compound that draws water into skin), hydrating oils and extracts such as jojoba and avocado.
Why it works: Give dry skin what it's thirsting for: formulas packed with nourishing nutrients to get that radiant bridal glow. These products offer buildable coverage while keeping skin fresh without becoming cakey.
Tip: Mix your favorite hydrating serum with lotion for an extra-dewy look.
Our recommendations:

Nars Sheer Glow Foundation

YSL Touche Éclat Radiance Awakening Foundation

Marc Jacobs Beauty Re(marc)able Full Cover Foundation.
Oily Skin
Liquid or powder, these oil-absorbing foumulations offer long-lasting coverage for your big day.
Level of Coverage: Light to medium
Look for: Non-comedogenic products designed to prevent clogged pores that are labeled as "oil-free" or "oil-controlling."
Why it works: For oily-skin types, go for a mattifying foundation and concealer to help you stay shine-free throughout your wed- ding celebration. Powders are especially helpful for absorbing oils and minimizing the appearance of pores, leaving skin with a smooth, airbrushed appearance.
Our recommendations: Estée Lauder Double Matte Oil-Control Pressed Powder Foundation, Too Faced Peach Perfect Comfort Matte Foundation, Benefit Hello Happy Soft Blur Foundation, CoverGirl TruBlend Mineral Powder Foundation.
Tip: Before using foundation, dab skin with an oil-blotting sheet to further mattify your complexion.
Uneven Tone
Featherweight formulas even out skin tone for a smooth effect.
Level of Coverage: Medium
Look for: High-pigmented products with glycerin and color-correcting properties.
Why it works: Formulated with ingredients that moisturize and smooth the skin, these founda- tions and concealers get to work flawlessly covering dark circles and spots, discoloration, redness and hyperpigmentation. Innovative pigments and hydrating oils help to enrich the complexion and even out your skin's tone for an all-over glowing finish.
Tip: Use a color-correcting fluid before applying concealor and foundation.
Our recommendations:

CoverGirl TruBlend Mineral Powder Foundation

Kevyn Aucoin The Sensual Skin Enhancer Concealer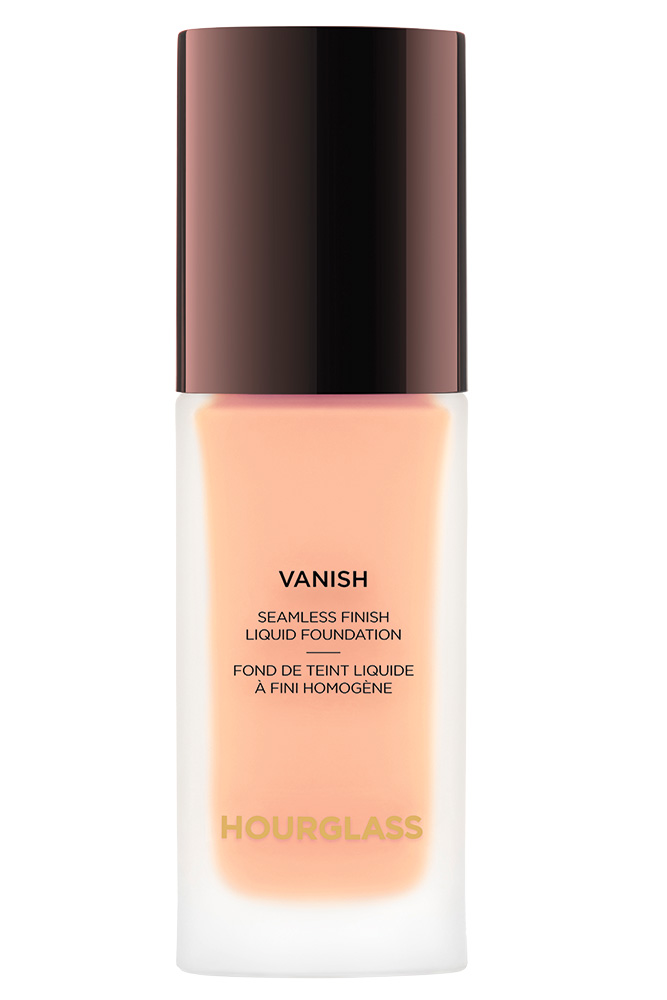 Hourglass Vanish Seamless Finish Liquid Foundation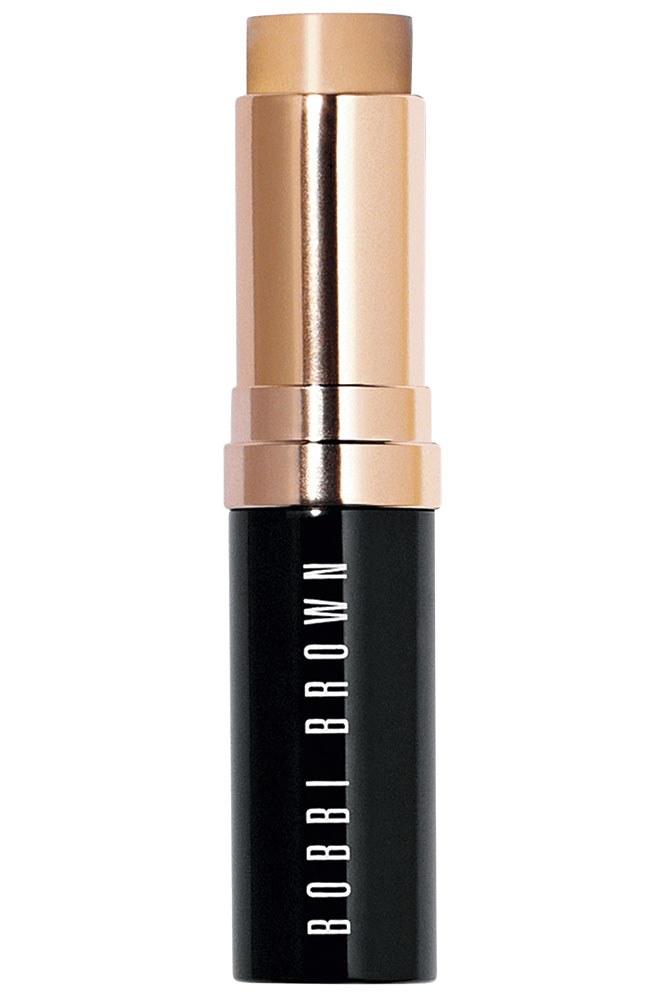 Bobbi Brown Skin Stick Foundation
Fine Lines
Opt for a foundation or concealer that adds moisture and protection.
Level of Coverage: Medium
Look for: Products featuring SPF, collagen, retinol, vitamins A, C and E, hyaluronic acid and moisturizing extracts.
Why it works: Products with moisturizing ingredients and vitamins not only smooth and plump skin, but are also designed to stimulate your skin's collagen production. These foundations and concealers protect against damaging free radicals and offer nourishing properties that create a beautifully blurred complexion.
Tip: Before applying, use your favorite moisturizer, as retinol can result in dry, flaky skin.
Our recommendation:

Clinique Line Smoothing Concealer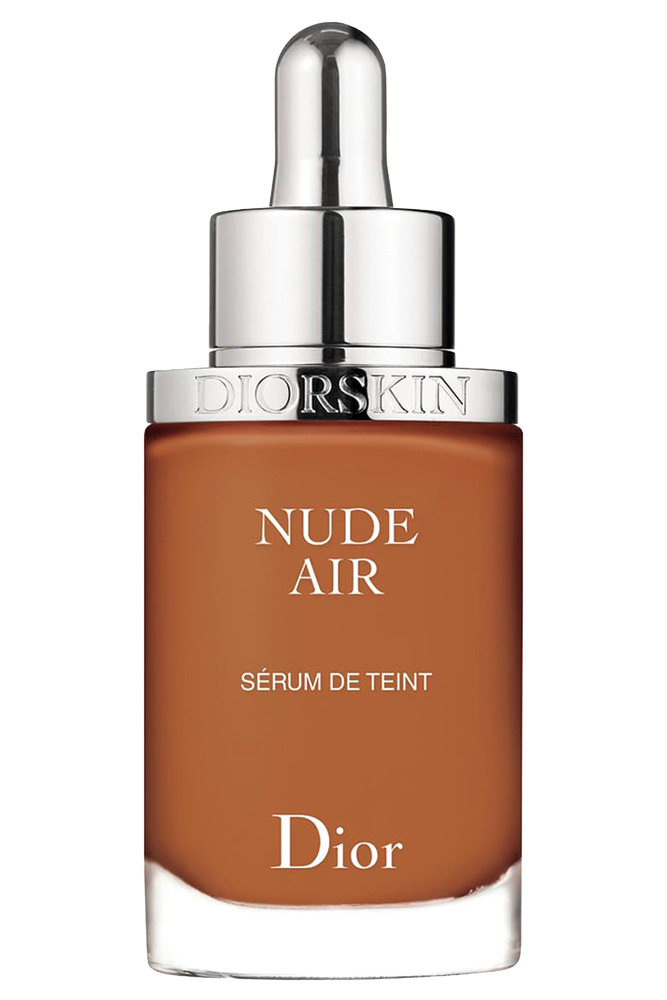 Dior Nude Air Serum Foundation

Charlotte Tilbury Airbrush Flawless Foundation
Acne
Wave goodbye to breakouts with pimple-preventing products that won't clog pores.
Level of Coverage: Medium to full
Look for: Non-comedogenic products containing salicylic acid, as well as anti-inflammatory properties such as titanium dioxide and zinc oxide.
Why it works: Prevent and soothe acne with blemish fighting foundations and concealers. Salicylic acid works to dissolve impurities that clog pores and cause pimples, while full-coverage pigments camouflage bumps and breakouts to ensure a flawless face.
Tip: Stow these in your "day of" bridal beauty bag for quick on-the-go blemish touch-ups.
Our recommendations: 

BareMinerals Blemish Rescue Skin-Clearing Loose Powder Foundation

It Cosmetics Bye Bye Breakout Full-Coverage Treatment Concealer
Tools of the Trade
Get the most out of your face makeup with these unique, no-fuss applicators.
Elf Multi Blender Massager's angled brush helps to seamlessly blend foundation and concealer into skin for a precise application.
Artis Brush Elite Mirror Palm Brush perfectly blends liquid, powder and cream formula- tions into skin for a smooth look.
Beautyblender Wave Shadeshifter Sponge flawlessly applies liquid and cream foun- dations and con- cealers for a dewy, soft face.
For optimal coverage, use this Fenty Beauty Precision Concealer Brush. Its curved bris- tles blend prod- uct for a spot-on application.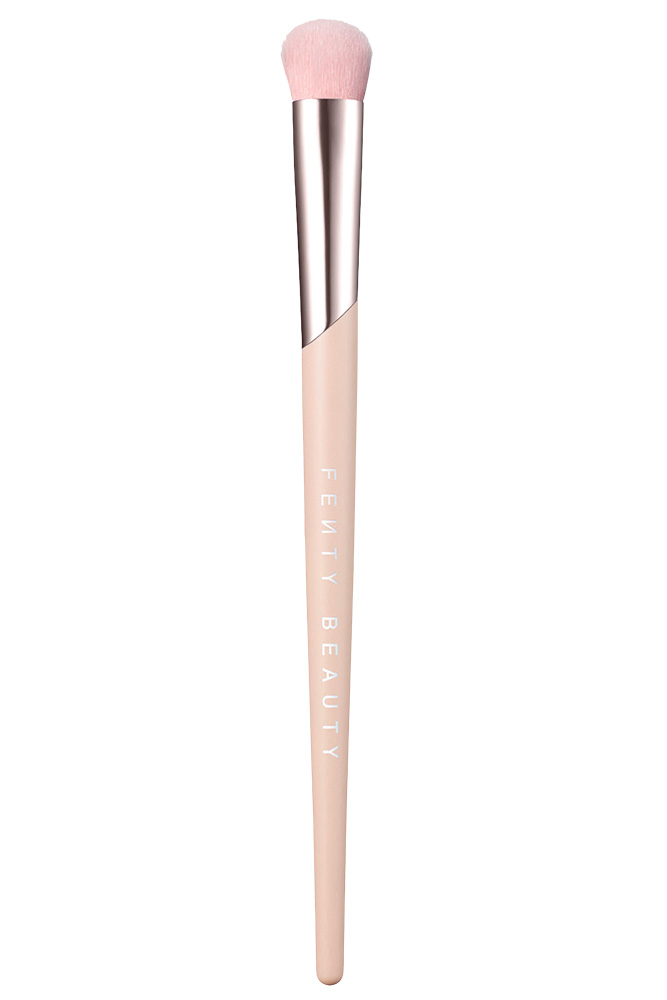 Buff powder products into skin with this Too Faced Kabuki Brush. The large, fluffy brush is ideal for blending loose powder foundation.