Which celebrity flames are ready to pledge their lifelong commitment in 2014? We're betting all odds on these adorable (and in a few cases, unlikely) duos — read all about their rock-solid unions and why we think wedding bells aren't too far-off!
By: Stefania Sainato
1. Mila Kunis & Ashton Kutcher
How long they've been dating: The former That '70s Show cast mates took their friendship to the next level in April of 2012. In recent months, their romance has taken them everywhere from Australia to Italy to New York to Iowa, where they dined with Kutcher's family at Red Lobster (if that's not love, then we don't know what is). Kunis even planned a surprise birthday party for her guy this year at Go Kart World in California.
An insider tells People that the "Sexiest Woman in the World" (as voted by FHM magazine), 30, and her 35-year-old actor/producer beau are vocal about wanting to have kids together: "I can't imagine it will be very long before she's pregnant. [Maybe] right after they get engaged if not sooner," the source predicted.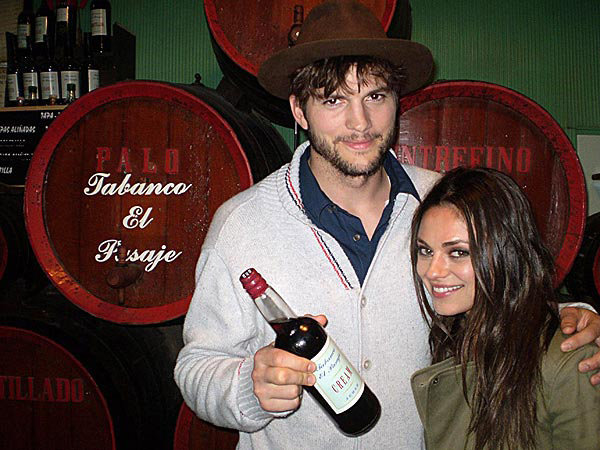 Their relationship is like a fine bottle of wine...
Photo Credit: Reddit
Love sound bites: The pair is notoriously gun-shy about discussing their relationship with the press — Kutcher tells Elle that, "people will fill in the blanks however they want."
Fun fact: Kunis's first kiss was with Kutcher. "I was like, 'Oh, he's so cute, it's the Calvin Klein model!' Then I was like, 'I have to kiss him?' I was so nervous and uncomfortable. I had the biggest crush on him," she confessed to People.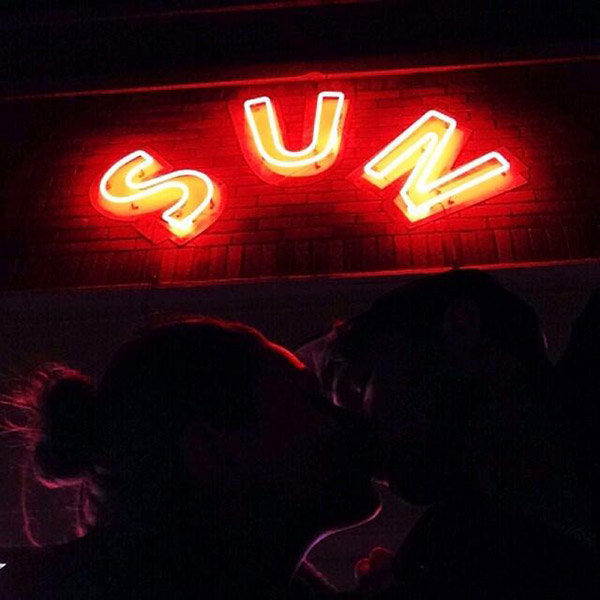 Kutcher posted this photo, along with the caption: "Sunset #nofilter."
Photo Credit: Ashton Kutcher / Instagram
Long-term potential: After a long, drawn-out battle, Kutcher finalized his divorce from ex-wife Demi Moore on Nov. 26. Now that he's officially a single man, we predict it won't be long before he proposes!
The Jobs actor accompanied Kunis to her brother's wedding in Florida recently, where she served as a bridesmaid. He even reportedly joined her family at the altar for wedding photos: "They definitely treat him like a family member," sources tell Us Weekly.
2. Emma Stone & Andrew Garfield
How long they've been dating: It was love at first sight when 25-year-old Stone and 30-year-old Garfield met on the set of The Amazing Spider-Man over two years ago.
"She's just an incredible actress and she's one of the most spirited people I've ever met and just incredibly fun to be around generally," Garfield tells People. "On top of which, she's beautiful and talented and kind of impossible to dream up." Tell us how you really feel, Peter Parker!
Love sound bites: "I don't think you should try to explain the chemistry between two people — it's either there or it isn't," Stone has said.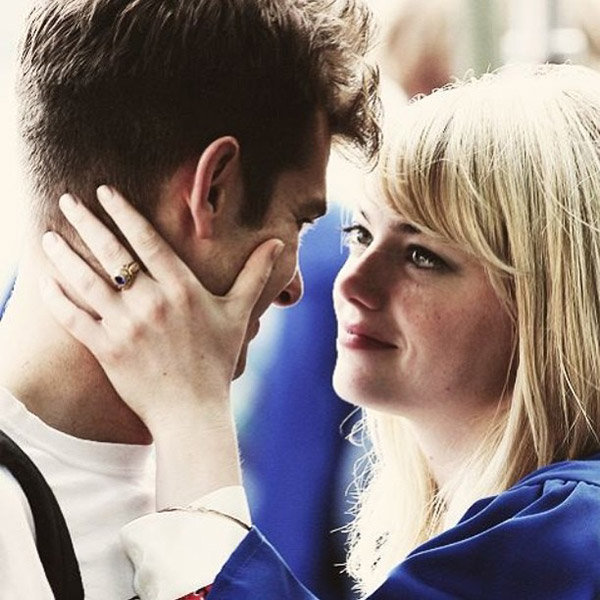 Garfield posted this photo, along with the caption: "Love her."
Photo Credit: Andrew Garfield / Instagram
Fun fact: This couple has used paparazzi to help draw attention to charity causes they support. One day while dining at a restaurant, they knew photos were going to be snapped of them, so they held up signs advocating for Gilda's Club, which helps cancer patients, and Worldwide Orphans Foundation, which is dedicated to providing health care, mentoring and education to orphaned children.
Long-term potential: The couple has a demanding movie schedule that doesn't show signs of slowing down. Stone just wrapped up In The Moonlight, a Woody Allen flick. Next, Garfield is shooting 99 Homes and Silence while his girlfriend will film scenes for a Cameron Crowe movie.
Regardless, we're hoping that Stone will find the time to wear a beautiful white wedding gown sometime in the year ahead! (Fun fact: She's ordained to perform weddings and she officiated her publicist's nuptials back in 2012.)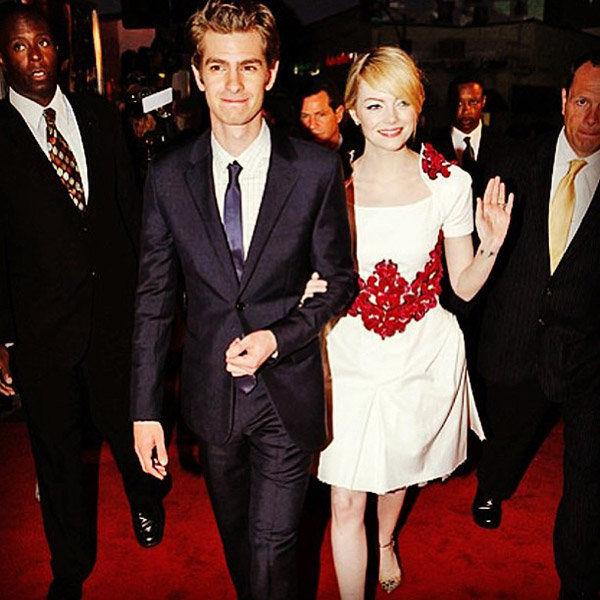 The ultra-stylish pair hit up the red carpet.
Photo Credit: Andrew Garfield / Instagram
Next: A-list singer/performers who might get married ►
Pages