Guidelines about the roles and responsibilities of everyone involved, from maid of honor on down.
By: Diane Forden, Editor-in-Chief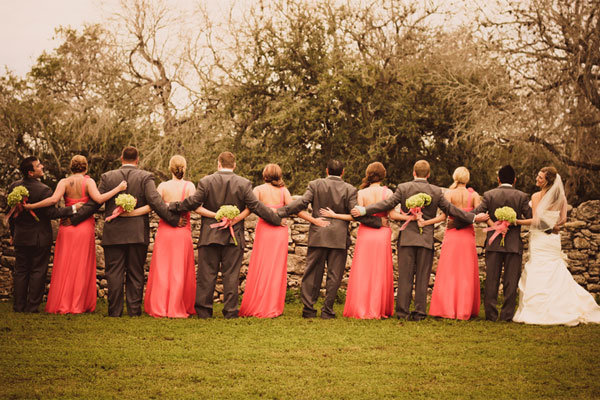 Photo Credit: Studio Eleven Photography

1. Do I have to ask my fiancé's sister to be a bridesmaid?
2. How many is too many in terms of a bridal party?
3. How should I choose my maid of honor?
4. Is it appropriate to have an all-female wedding party?


1. What's the average age range for a ring bearer or flower girl?
2. Can I have two ring bearers?
3. How can we include our nieces and nephews outside of the wedding party?
4. What is the standard age for a junior bridesmaid, and what does she do?
5. What is the difference between a maid of honor and a matron of honor?
6. If I have a maid and matron of honor, should my fiancé have two best men?
7. Is a divorced woman a maid of honor or a matron of honor?
8. What are the responsibilities of the best man?
9. What are the responsibilities of the maid of honor?
10. What are the responsibilities of the mistress of ceremonies?


1. How do we handle an uneven bridal party during the ceremony?
2. How do I deal with a bridesmaidzilla?
3. Can I ask my friend to cover her piercings and tattoos?
4. Can I "fire" my bridesmaids?


1. What should I do if one bridesmaid hates the dress I chose?
2. Who pays for accessories?
3. My fiancé is having a "best woman" instead of a "best man." What should she wear?
4. What color should bridesmaids wear for an all-white wedding?
5. Can a bridesmaid wear a pantsuit?
Have an etiquette question? Leave a comment below!
Pages