Let's face it: There are some aspects of wedding planning that are less fun than others. Even the most happy-go-lucky bride can lose her patience when bills are mounting, tensions are heating up between parents or the bridesmaids, and weekends/vacation days are nonexistent (they're reserved for vendor appointments). We can empathize!
I thought I would round up some of the most romantic wedding moments that make us want to say "awww," because as stressful as wedding planning can be, it's all worth it to marry your best friend.
1. A sweet note is the perfect way to begin the day.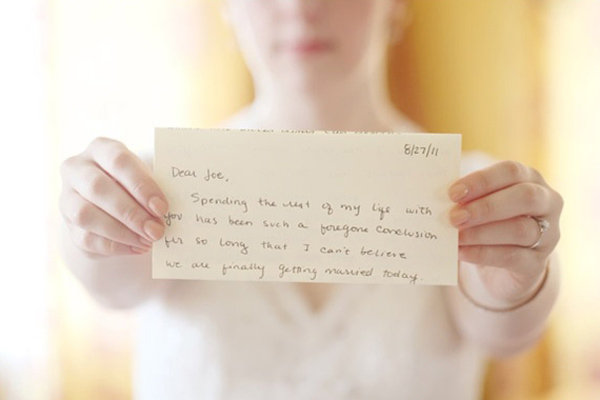 Photo Credit: Dream Love Photography
2. I vote for a first look that is sure to capture a priceless moment! This bride is practically toppling over with excitement (and Eskimo kisses).

Photo Credit: Jennefer Wilson Photography
3. Pack tissues just in case.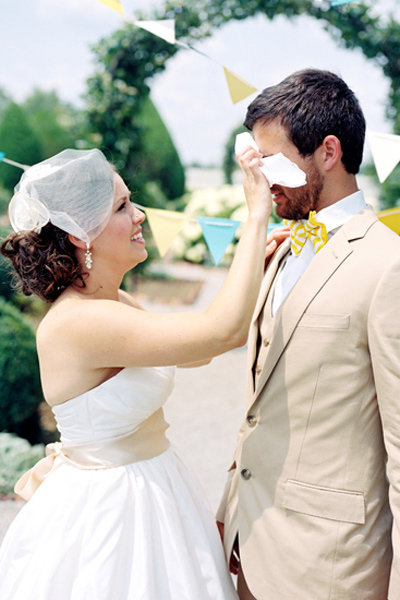 Photo Credit: Jaime Clayton
4. That moment when your husband sees you for the first time as you walk down the aisle towards him makes every second of wedding planning worth it. This is such a priceless image!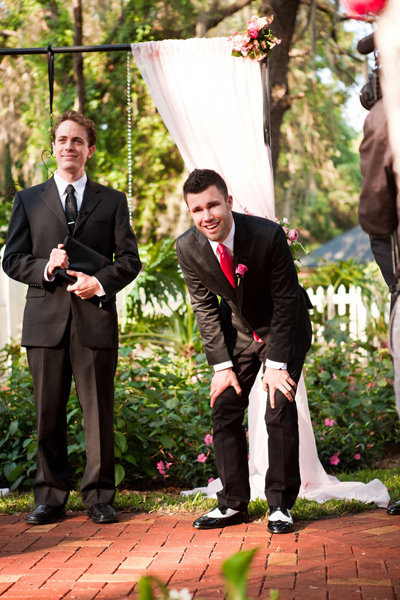 Photo Credit: Zach and Jody
5. Every bride secretly dreams about the kiss that officially makes them a Mrs., and this dip-kiss is everything a girl could ever hope for.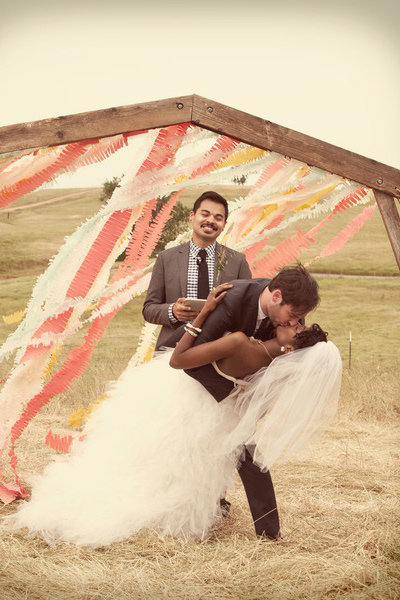 Photo Credit: Tom Tomkinson Photography
6. Walking down the aisle as husband and wife while being showered with rose petals.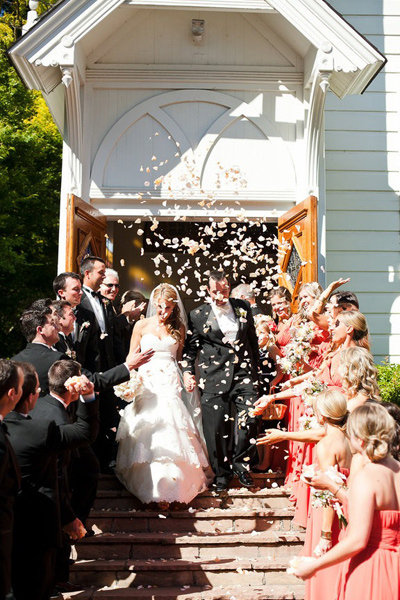 Photo Credit: Sloan Photographers
7. How cute is this? A bride and groom pinky swear after their vows!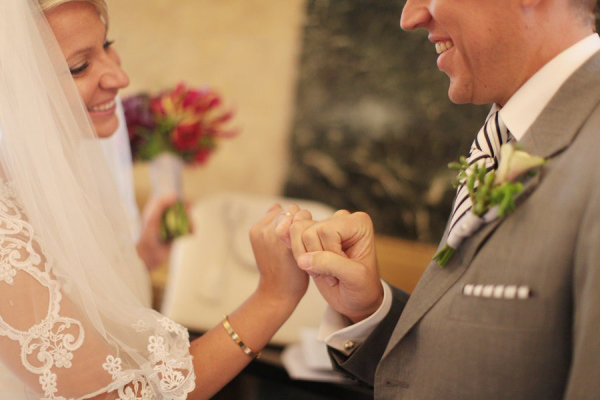 Photo Credit: Alison Conklin
8. Have a little fun and enjoy your newly minted status as wife with a bike ride during cocktail hour with your new husband.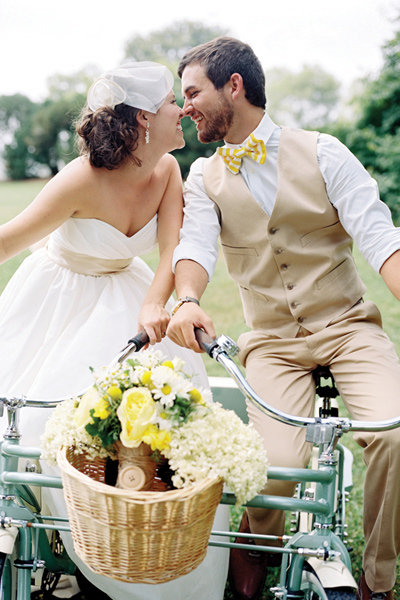 Photo Credit: Jaime Clayton
9. What a guy! Sometimes a girl just needs to be carried away.
Photo Credit: Elizabeth Messina
10. Time stands still with this bridal party pose.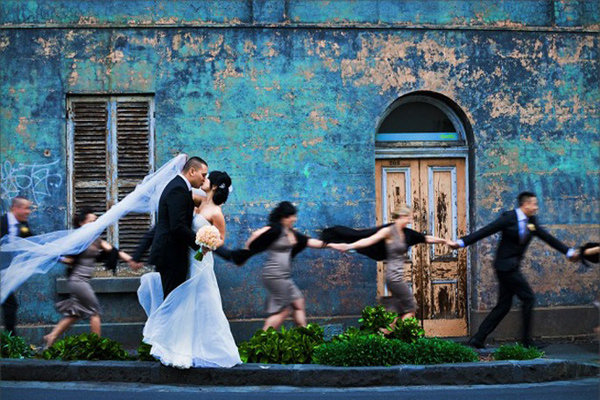 Photo Credit: Serendipity Photography
11. Savor a quiet moment, like this stunning couple going for a swing during their wedding.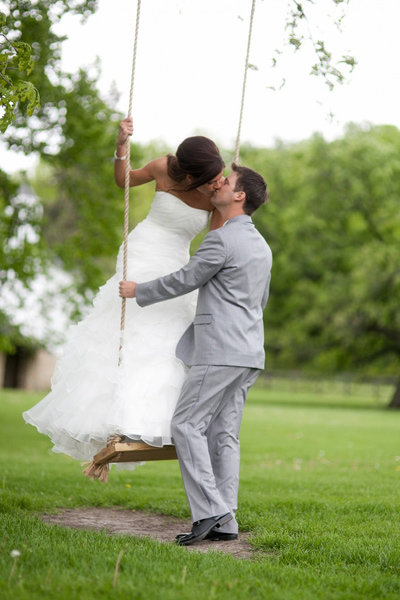 Photo Credit: Jennifer Whalen
12. A moment of prayer is a beautiful way to start your marriage.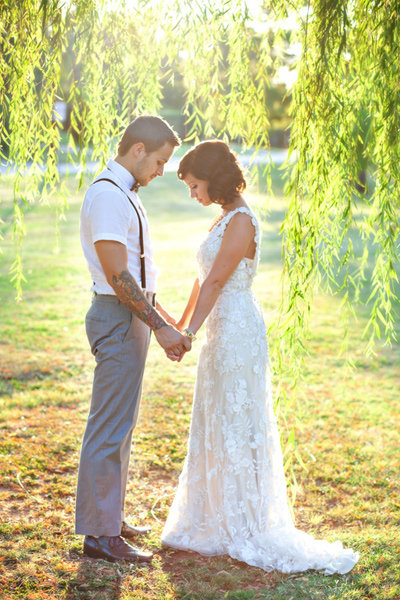 Photo Credit: Amanda Watson Photography
13. One of my favorite moments at this "Dinner and a Movie" wedding by Patrick and Tricia Hadley was this shot of a bride and groom sitting together on a bench.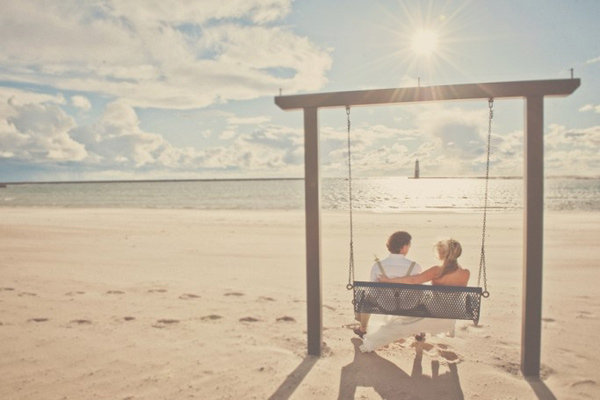 Photo Credit: Patrick Hadley Photography
14. A bride wipes a tear from her groom's face.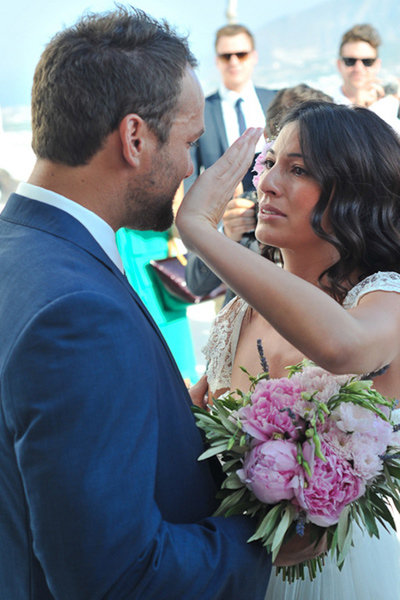 Photo Credit: Fabio Zardi Luxury Floral Design & Wedding Decoration
15. Some of the most touching words you'll ever hear on your wedding day are during the toasts.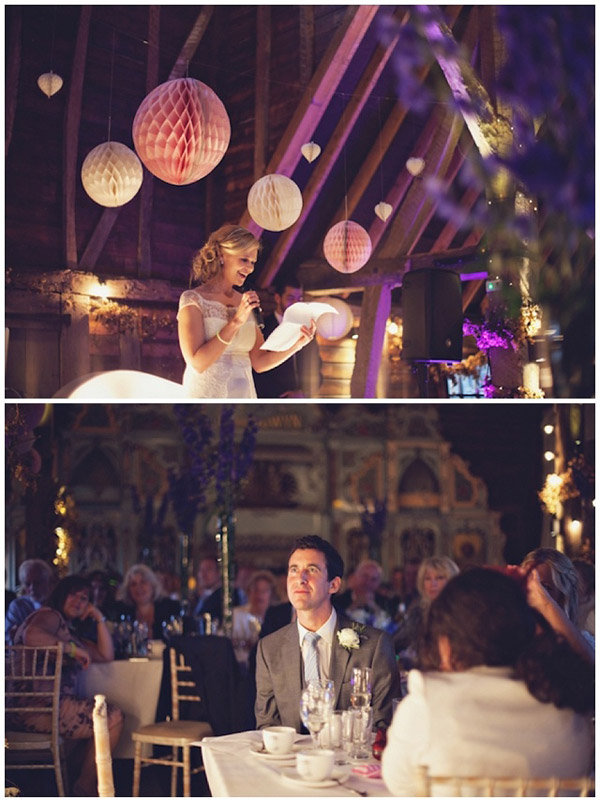 Photo Credit: Robbins Photographic
16. That candid moment where your husband wraps his arm around you at the reception.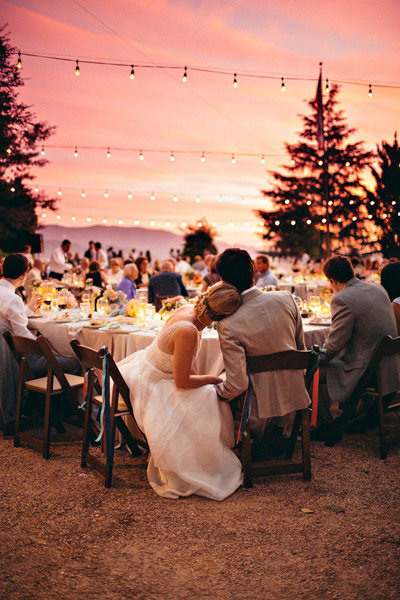 Photo Credit: Sweet Little Photographs
17. Sometimes, no other seat will do but his lap.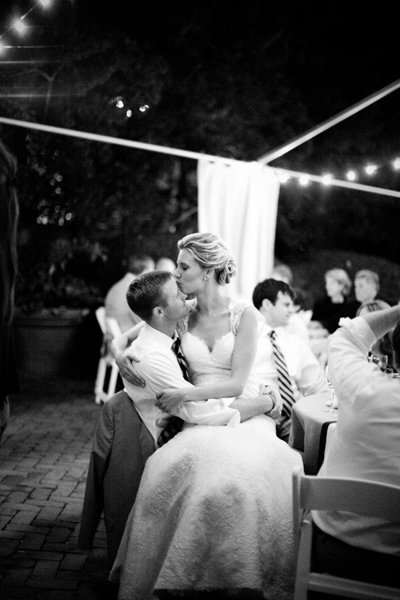 Photo Credit: Ashley Hoskins Photography
18. Is there anything more romantic than kissing in the rain under an umbrella? This photo makes a light drizzle more bearable.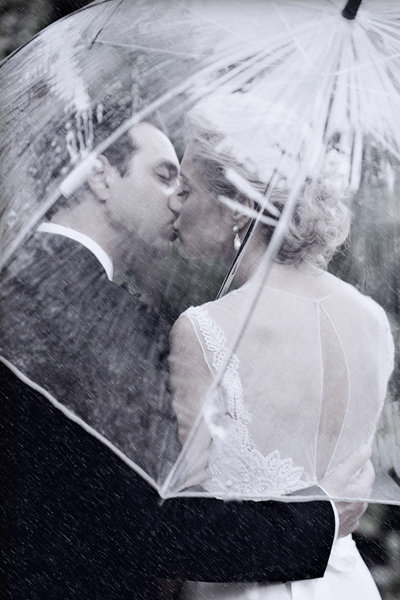 Photo Credit: Alexi Shields Photography
19. We stand corrected: This shot of a groom holding his jacket over the bride's head is even more swoon-worthy.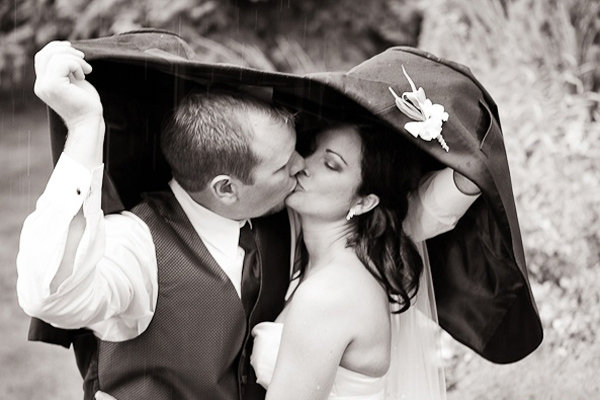 Photo Credit: Jennifer Whalen
20. The "veil kiss" is a favorite must-have photo with brides, and this one is especially dreamy.

Photo Credit: Elizabeth Messina
BONUS: After you celebrated the best night of your life, it's safe to say that a sweet exit like this one is an idyllic way to start your happily ever after. This couple even took beverages for the road!

Photo Credit: Pure 7 Studios
Tell us: Which photo is your favorite? How do you cheer yourself up when you get stressed from wedding planning?
— Angelica Bragg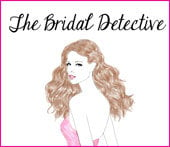 Angelica Bragg is a real bride and the blog maven of The Bridal Detective. She and her fiancé, Edwin Mirzayans (a published author), are planning a destination wedding at the Italian Lakes in Summer 2014. With a stunning backdrop and "la dolce vita" attitude, the couple's soirée will be intimate and romantic, all while celebrating two cultures. When the couple returns from their Italian road trip honeymoon, they will throw a glam after-party with all of their loved ones back home in Jacksonville, Florida.