When you let loose in a store with a scanner, armed and ready to create your bridal registry, it's easy to become overwhelmed by the hundreds of options for something as simple as measuring cups. And then you're distracted by all of the fun kitchen electrics you never knew existed—soda maker? Yes please. Quesadilla maker? Clearly a must-have.
My goal when building my registry was to focus on the practical, everyday items that I knew I'd use again and again, while throwing in a few fun novelty items. I looked for high-quality products and classic styles. And I also wanted to make sure that I registered at a store with many locations nationwide, as well as great online ordering, like Kohl's. After a year of marriage, here are the 10 smartest kitchen products from my Kohl's registry:
Keurig® Platinum Coffee Brewer
Easily the most-used item from my registry is my precious Keurig. It brews a perfectly-portioned cup of coffee in under a minute—a godsend for busy mornings. I love the variety of flavors. And a good trick I learned from my aunt: Kohl's often has great deals on the K-cups, and you can use a coupon on top of the discount, saving you even more.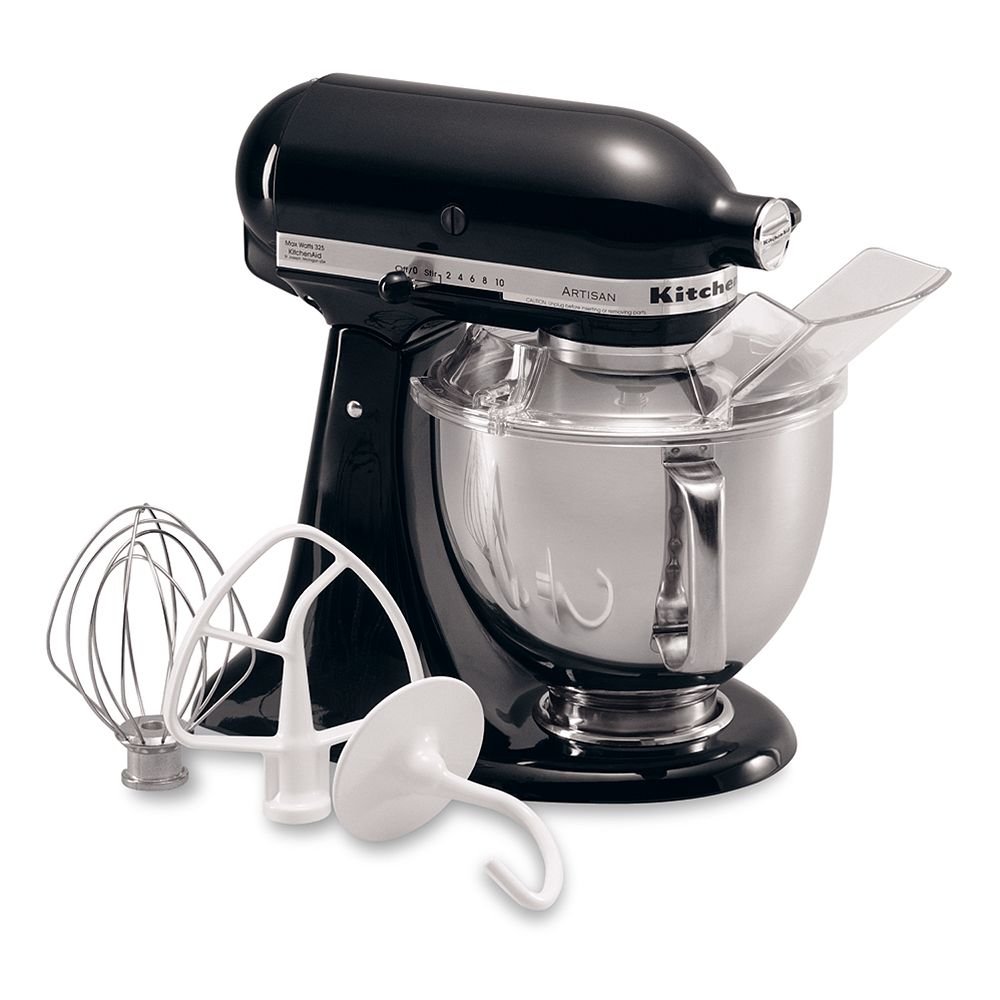 KitchenAid® Artisan Stand Mixer
The hardest decision when choosing a KitchenAid mixer? The color! There are over 25 colors to choose from on kohls.com. I opted for black because I knew it'd match everything and I'd never get sick of it.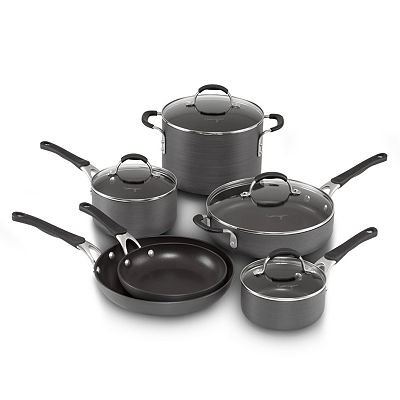 Cooking with Calphalon® 10-pc. Hard-Anodized Cookware Set
A quality cookware set is always a worthy investment, but you don't have to spend a fortune for it. The Cooking with Calphalon® collection, sold exclusively at Kohl's, gives you high-quality products for a great price. This 10-piece set will cover all of your basic cooking needs. I love the clear tops—you can keep an eye on your food without losing the heat. Plus, these non-stick pans are a cinch to clean.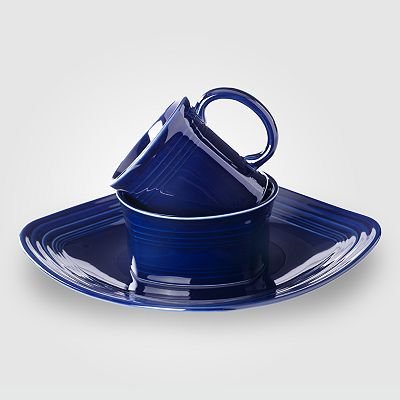 Fiesta Square Cobalt Collection
My top requirements for dinnerware: Durable, dishwasher-safe, and fun—but not something I'd get tired of in five minutes. My husband's request: Square plates. We found a happy solution with the Fiesta collection at Kohl's.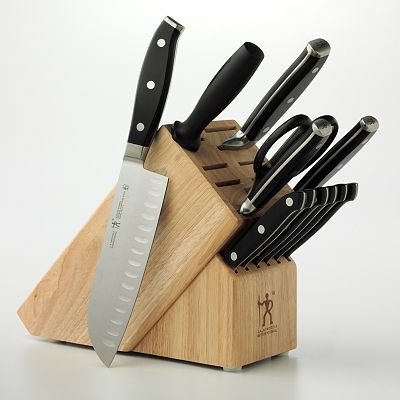 Henckels Forged Premio Knife Block Set
A good knife set was on the top of my wish list. I knew I wanted forged knives (they're more durable than stamped steel), and everyone I asked pointed me toward Henckels.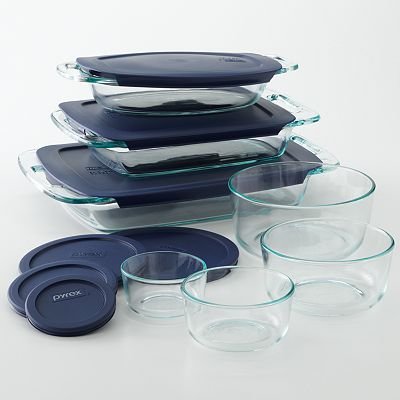 Pyrex Cooking Solved 14-pc. Glass Bake N' Store Set
Avoid extra kitchen cleanup (who needs that?) with this great solution from Pyrex. Bake, serve, and store all from one dish—what could be easier?

It's always a good idea to plan for the future when you're creating your registry. I registered for both a mini chopper and a 7-cup food processor. Since I'm just cooking for two right now, a mini chopper is all I need to help me prepare dinner, but I'm sure the larger food processor will come in handy as our family expands.

Chef's Choice FlexHome/Strop Electric Knife Sharpener
Hand in hand with a quality knife set is a quality knife sharpener. Even if you buy the best knives in the world, they'll become dull if you don't maintain the blade. An electric knife sharpener is the easiest way to do that.

Cooking with Calphalon® 9-piece Utensil Set
Flip, stir, ladle, and whisk like a pro with the perfect utensils for all of your cooking needs. These heavy-duty nylon tools, sold exclusively at Kohl's, are heat-resistant and won't scratch your cookware.

A grater may not be the most-used item in my kitchen, but this product can't be beat when a recipe calls for something freshly-grated. As you grate, the shavings fall right into the storage container attached to the device that doubles as a measuring cup.
—Kristen O'Gorman Klein