My fiancé listens half-heartedly whenever I talk about which cake flavor or Pantone color shade we should choose for our wedding, but his ears instantly perk up at the mention of boudoir. In my opinion, boudoir photo sessions are a fun idea for brides who want to flaunt their curves, give an unforgettable gift to their leading man, and who believe that confidence is sexy (raises hand). I've planned on surprising Edwin with just-for-him photos on our wedding day.
With Valentine's Day right around the corner, I picked out a few of my favorite PG-13 photo ideas. They're perfect for any girl who doesn't want to make their grandmother blush for days!
This bombshell beauty even makes hair rollers look sultry! Check out more photos from this boudoir shoot.

Photo Credit: Dutta Photography
I love the idea of using props that hold special value to your groom, like his beloved motorcycle or a stethoscope (if he's a doctor). This one is perfect for music lovers.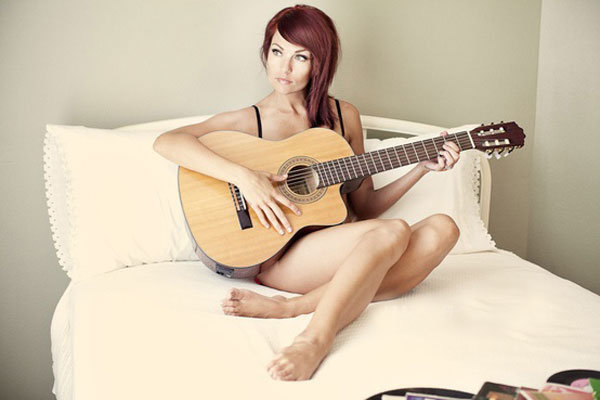 Photo Credit: Photo Love Photography
Wear your veil to not only set the tone, but provide some discreet coverage. It's the perfect image to text to your groom right before you walk down the aisle!

Photo Credit: Elizabeth Messina
Is your groom a diehard sports fan? Slip on his favorite basketball, baseball, football, soccer, or hockey jersey. It's a sweet way to show that you care about what he cares about.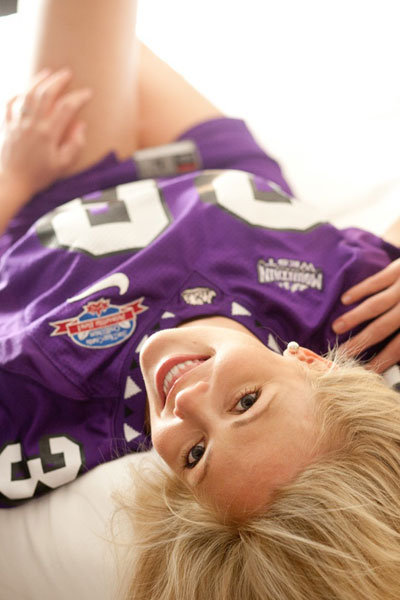 Photo Credit: Red Boot Boudoir Photography Studios
If you're shy when it comes to showing off your figure, a cozy-comfy sweater paired with lacy lingerie underneath is a great compromise.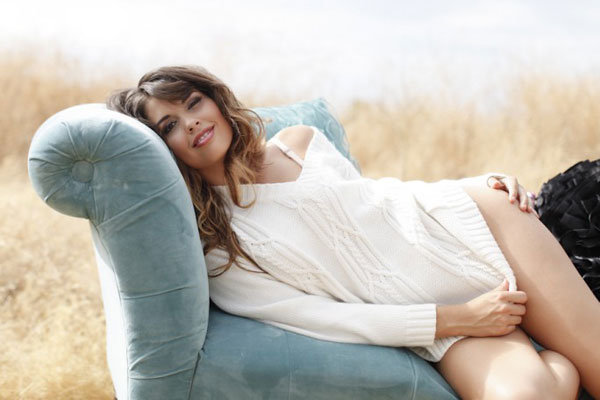 Photo Credit: Photography by Tammy Nguyen Le
Sometimes, all you need is a gorgeous, light-filled room and a romantic slip to create photo magic!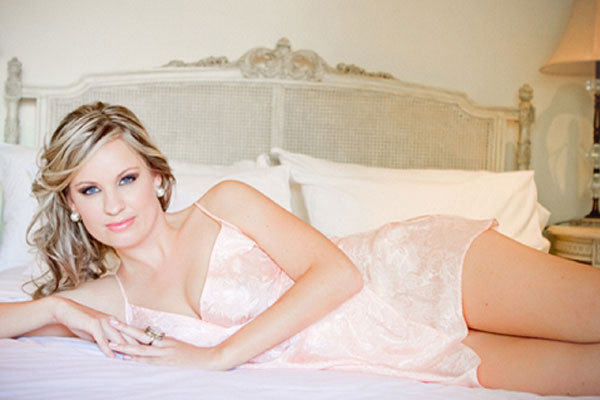 Photo Credit: VDA Studios
This shoot is guaranteed to stop anyone in their tracks—check out more photos here!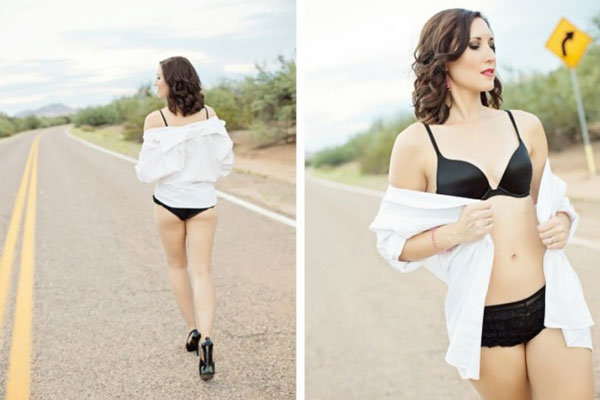 Photo Credit: Le Boudoir Studio
I'm not sure why, but I always love any photo session that includes a field, and this one is especially stunning. The necklace and fringed wrap add a boho-chic element.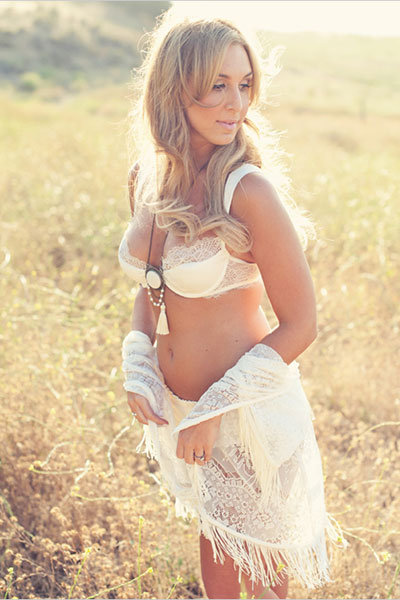 Photo Credit: Melissa Munding
Is your groom so obsessed with his car that he has multiple names for her? Borrow his favorite ride for the day, and pair it with equally fabulous lingerie for photos that will make his heart race.

Photo Credit: Carla Marie Photography
Will you be my Valentine? Just like in elementary school, the candy hearts sweeten the proposition!

Photo Credit: ShaRelle Phography
I'm inspired by pin-ups from decades past, so I'm crushing on this redhead's darling style.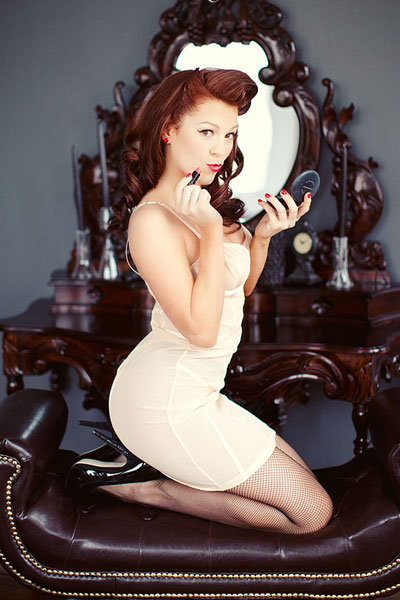 Photo Credit: The Boudoir Vixen
Known for baking cupcakes that could rival Martha Stewart's? Spice things up in the kitchen with a sassy retro boudoir theme.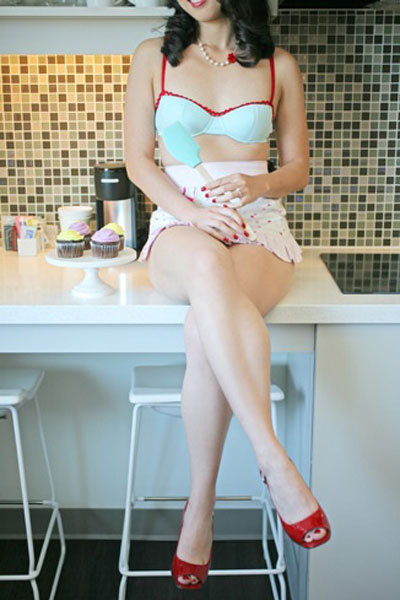 Photo Credit: The Wedding Resource
I believe that there's nothing sexier than wearing your groom's nine-to-five button-down; it's a safe assumption that he'll agree, too!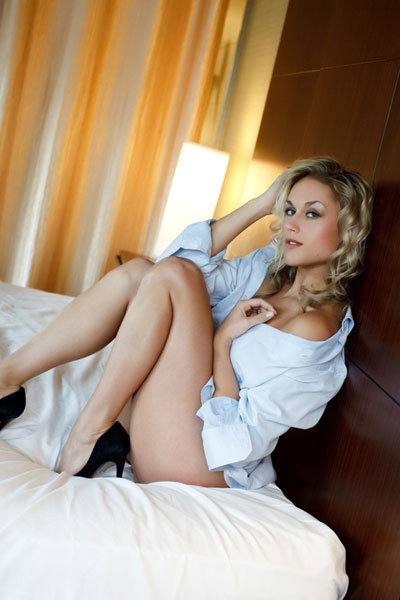 Photo Credit: Couture Boudoir
Between the knee-highs and stark setting (where did this take place, exactly?) this is one of the more quirky-fun shoots I've seen.

Photo Credit: Hello Gorgeous Photography
Doesn't love just make you want to jump up and down with excitement? This girl is having fun with boudoir and letting her personality shine!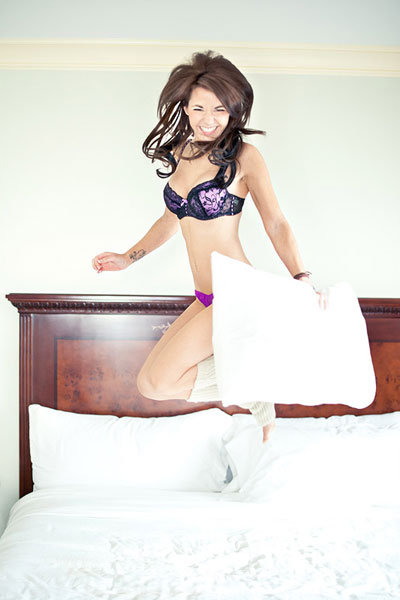 Photo Credit: Shannon Rosan

Tell us: Which photo is your favorite? Would you give boudoir photography a shot?
— Angelica Bragg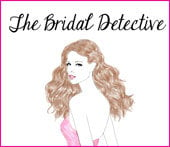 Angelica Bragg is a real bride and the blog maven of The Bridal Detective. She and her fiancé, Edwin Mirzayans (a published author), are planning a destination wedding at the Italian Lakes in Summer 2014. With a stunning backdrop and "la dolce vita" attitude, the couple's soirée will be intimate and romantic, all while celebrating two cultures. When the couple returns from their Italian road trip honeymoon, they will throw a glam after-party with all of their loved ones back home in Jacksonville, Florida.