Here on our Bridal Buzz blog, we're always searching for the latest wedding trends, ideas, and inspiration to share with you. Check out our 11 most buzz-worthy stories of 2011!

1. Amazing Harry Potter-Inspired Weddings
In honor of the final Harry Potter movie, we had to share these two amazing Hogwarts-inspired weddings!
Plus:
► Steal-Worthy Idea: Harry Potter Engagement Photos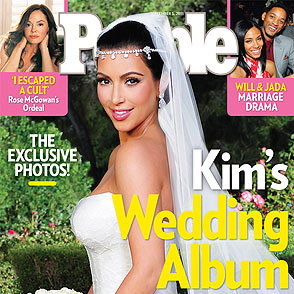 2. Kim and Kris Tie the Knot: Here's What They Wore!
Once, twice, three times a bride: Kim Kardashian wore three different custom-designed wedding gowns by Vera Wang at the fairytale wedding she's been waiting for. Of course, the marriage itself only lasted 72 days...

3. Barbie and Ken's Wedding Album
These photos were just too good not to share! Barbie and Ken finally got hitched. Check out this hilarious (and gorgeous!) photo shoot.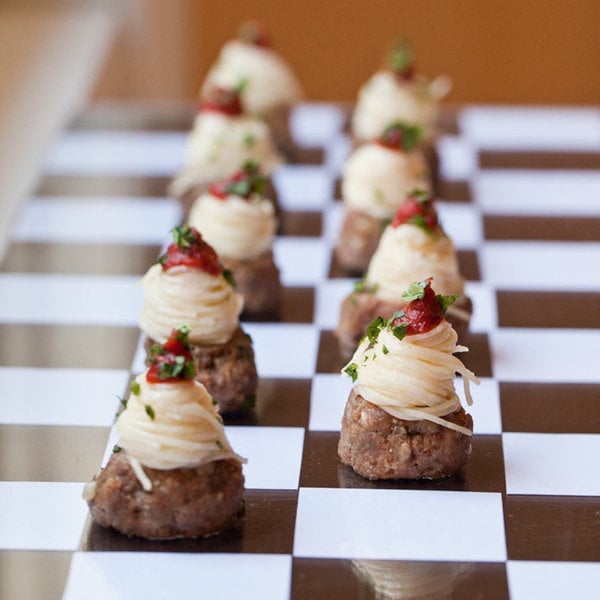 It seemed like every party we went to during bridal market featured adorable, delectable bites perfectly proportioned for a dollhouse kitchen. Here, some of our favorites.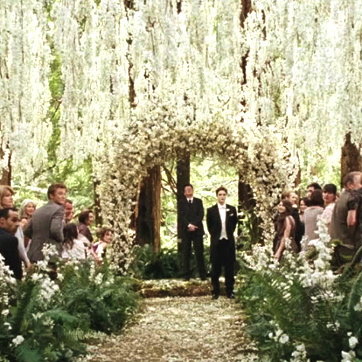 5. Twilight-Inspired Weddings You Have to See to Believe
Two swoon-worthy photo shoots that would earn the approval of both human Bella and her vampire counterpart.
Plus:
► Twilight Fans: Wear Bella's Gown!
► First Photos of Bella's Breaking Dawn Wedding Dress
► Sneak Peek: The Breaking Dawn Wedding
► More Twilight Wedding Ideas!

6. Zombie Invades Engagement Photos
This couple had a special guest at their engagement shoot!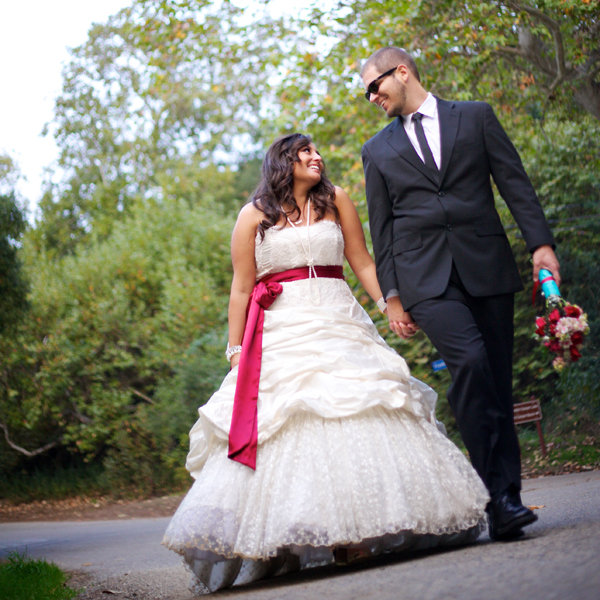 7. Photo Trend Alert: After Sessions
Why would a couple want an after session? Consider these scenarios (and check out one couple's gorgeous shoot!)


8. Strange Wedding Trend: Planking
The inexplicably popular planking phenomenon has reached the bridal world. Now before you go speed-dialing your wedding photographer for possible planking locations, consider this: 20 years from now, how on earth are you going to explain to your kids why there is a photo of Mommy and Daddy laying facedown in a pile of leaves on their wedding day?

9. Find the Perfect Last Song for Your Reception
End your reception on the right note with one of these last dance song ideas!


10. Love is All You Need: A Beatles Theme Wedding
This couple incorporated the love-infused Beatles music into their big day.
11. Trend Alert: Group Trash-the-Dress Session!
Are you and your friends all getting married around the same time? Get together with your newlywed friends for a truly memorable photo shoot.
—Kristen O'Gorman Klein