After months of speculation, Miley Cyrus, 19, and Hunger Games star Liam Hemsworth, 22, confirmed their engagement this morning.
"I'm so happy to be engaged and look forward to a life of happiness with Liam," Cyrus told People.
The couple met in 2009 while filming The Last Song together. Rumors started circulating when Cyrus tweeted a photo of herself wearing a sparkly ring in late March, though she quickly shot down the engagement rumors. "I'm not engaged. I've worn this same ring on this finger since November! People just wanna find something to talk about. It's a topaz, people!" she tweeted on March 26.
But now Cyrus is sporting a 3.5-carat diamond ring, designed by Neil Lane. After three years of dating, Hemsworth popped the question on May 31.
Update: Here's a first look at Cyrus's ring, courtesy of Neil Lane Jewelry.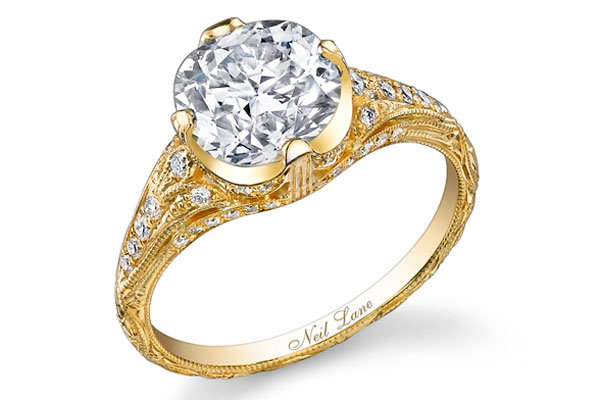 "It's a contemporary design based on vintage aesthetics," Lane told People of the hand-cut diamond. "The light flashes and sparkles no matter where Miley moves her hand."
Congrats to the happy couple!
—Kristen O'Gorman Klein
Photo courtesy of Touchstone Pictures