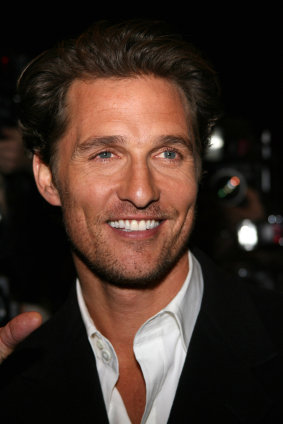 Actor Matthew McConaughey married longtime love Camila Alves on Saturday in his home state of Texas!
But the party didn't stop there: E! News reports that wedding guests camped out in dozens of state-of-the-art tents — equipped with air conditioning units, patios and even doormats — in the back garden of the couple's estate. Wish you were a fly on the wall? Workers who prepped for the weekend wedding were reportedly asked to sign nondisclosure agreements, so mum's the word so far on which famous friends attended.
UPDATE: New details about McConaughey's wedding have emerged! Guests at the "emotionally-charged" ceremony — including Woody Harrelson, Reese Witherspoon, Jim Toth, John Cougar Mellencamp and Meg Ryan — were touched when the happy couple whispered their vows into each other's ears instead of reading them out loud. Matthew looked like an "Old Hollywood" movie star in his Dolce & Gabbana tux. Alves wore a dress from her favorite Brazilian designer. She also incorporated her heritage by serving traditional, rotisserie-style meats and having the band play Brazilian rock hits. The next day, celeb chef Guy Fieri treated tuckered-out revelers to a hearty Southern menu (think: crawfish and okra).
The Magic Mike star and Brazilian model have dated for six years and got engaged last Christmas Day. They have two children together: 2-year-old daughter Vida and 3-year-old son Levi.
Alves (now officially Mrs. McConaughey) revealed to ET Canada that although the twosome felt like they were living a "married life" this entire time, "Levi actually understands what it means now that Mama's going to have the same last name as they have."
Congratulations to the happy family!
Photo Credit: iStock
—Stefania Sainato