It's official: La Toya Jackson is engaged and has been for a while now!
The 58-year-old entertainer and reality star plans to marry her longtime business manager, Jeffré Phillips, 46, who proposed while the pair were vacationing in Hawaii last August. He popped the question by leading her down a path of rose petals and gardenias out to their hotel balcony, where he had arranged for a romantic dinner with all of her favorite foods. Then, he surprised her with a whopping 17.5 carat-diamond ring, which he had hidden under her dessert tray.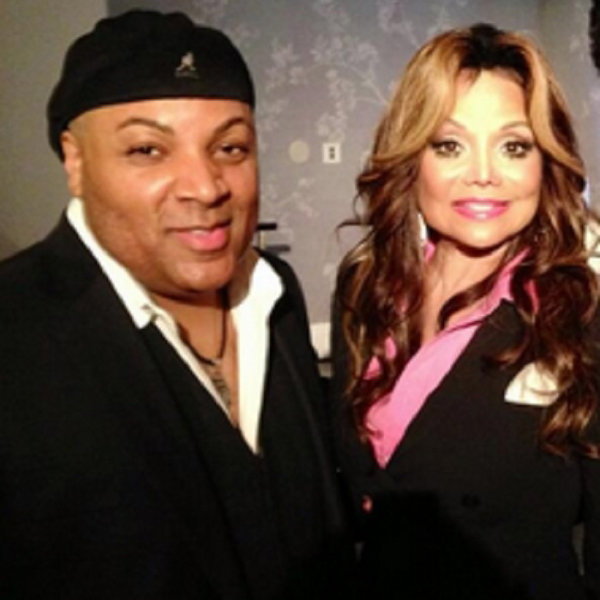 Photo via Twitter
Jackson broke the news on Good Morning America this morning while promoting the upcoming season of her reality show Life With La Toya on OWN.
Take a look at the stunning sparkler: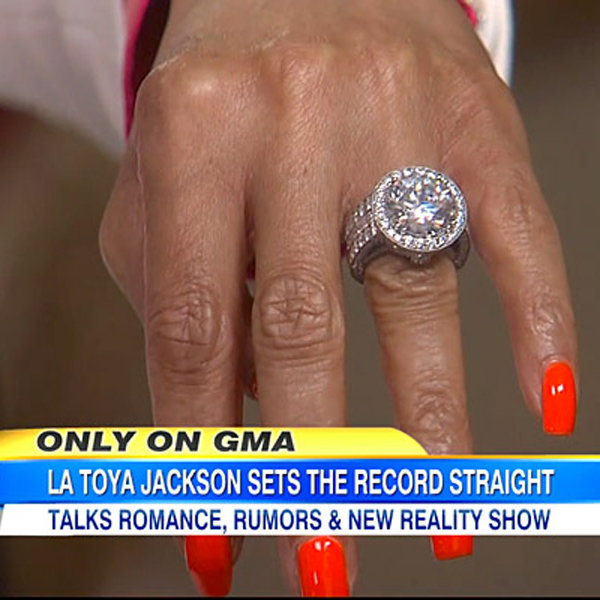 "I was in total shock," the bride-to-be tells People. "We're best friends and we've been business partners forever. It was always professional — no one really crossed those boundaries."
Prior to dating Phillips, Jackson was single for nearly 20 years after an abusive marriage. She had sworn off the idea of ever tying the knot again: "I felt that I didn't want to have anything to do with men or that they would control me…But things have changed and now I'm open," she tells GMA.
Jackson remains tight-lipped on the wedding date, teasing viewers that they'll "have to wait to see it on the show." However, she did open up about her desire to be a mother, revealing that she's wanted to be a mother all her life and the couple is considering adoption. If they do decide to adopt a daughter, they may name her Paris, like her late brother's daughter.
Best wishes to the happy couple!
— Mary Gillen