The Osbourne family is about to get an in-law! Kelly Osbourne, 28, confirmed that she and 29-year-old chef, Matthew Mosshart, are officially engaged.
The couple met at Kate Moss' wedding in July 2011, and have been inseparable ever since. "I've never felt this close to another human being, ever," Osbourne tells Hello! magazine. "People say we're co-dependent but we just want to be together all the time."
It was clear that Mosshart wasn't anything like the other men she's dated, who only seemed to be using her for their personal advancement. "They'd call people I know and ask for favors. I'd have to say, 'Trust me. Telling someone you are my boyfriend isn't going to get you very far," she told UK's Fabulous magazine.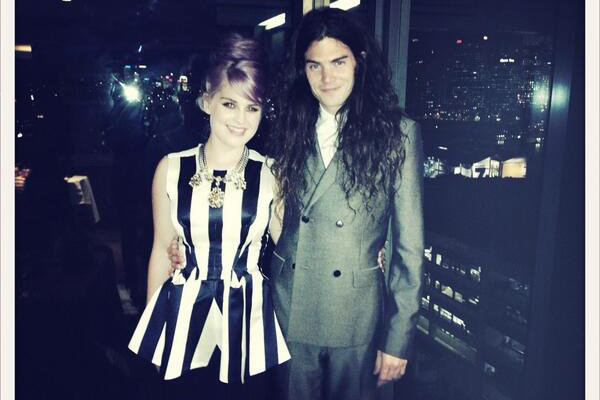 But Osbourne told Cosmopolitan that Mosshart "just wants to love [her]." He proved her right by moving across the country from his home in New York to be closer to his now-fiancée in L.A. "Matthew made the biggest sacrifice anyone's ever made for me," she says of the move. "...[He] has broken down every one of my walls. There's nothing I wouldn't do in front of him."
Mosshart surprised Osbourne once again by getting down on one knee on a scenic balcony overlooking the Caribbean ocean in Anguilla. "It was just beautiful," he tells Hello!. "She said yes! And then she smiled for the rest of the night!"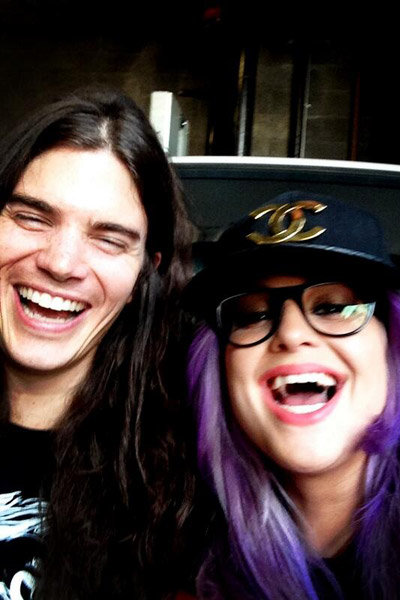 Osbourne now sports a sparkly engagement ring that reminds her of the other most important man in her life: Her dad, rocker Ozzy Osbourne. "I designed it to look like an earring that my father wore," she says. "I used to hold my finger up to his ear when I was little and say: 'I want a ring like that.' Now I have one!"
We're expecting one heck of a wedding dress from the E! Fashion Police star — don't let us down, Kelly!
Congratulations to the happy couple!
—Alyson Kaufman