In a radio interview this week, the recently-engaged singer admitted she's "overwhelmed" with the idea of planning a wedding. Clarkson also shared that she and fiancé Brandon Blackstock are considering a small, outdoor wedding this fall — though, like most brides, she's struggling to cut the guest list.
Well, Kelly, since you're feeling a little overwhelmed, we thought we'd help you out and pull together some inspiration. Here, check out our favorite ideas for an intimate fall wedding:
Ceremony Décor
Clarkson admits that she's terrified of everyone watching her walk down the aisle. "That is like the worst thing ever," she said. Might we suggest distracting them with some gorgeous décor?

Photo Credit: Stewart Tabori & Chang

Photo Credit: Serena & Jason Photography
Attire
Clarkson hasn't spilled any details about her dream dress, but we can definitely envision the Texas-born bride in a pair of cowboy boots:

Photo Credit: Two One Photography
Reception
In honor of their country roots, we can see the couple choosing a rustic barn for their venue.

Photo Credit: Lisa Lefkowitz Photography

Photo Credit: Lisa Lefkowitz Photography
Despite the bold-faced names we expect to see on the guest list, we think Clarkson will take a more minimalist approach with the décor. But we're sure there will be fabulous stage for close friend Blake Sheldon and future mother-in-law Reba McEntire to perform.
Photo Credit: Harper Point Photography

Photo Credit: Angel Canary Photography

Photo Credit: Watson-Studios

Photo Credit: Andrew Clark Photography
Wedding Cake
These rustic cakes will fit right in at a barn wedding:

Photo Credit: B&G Photography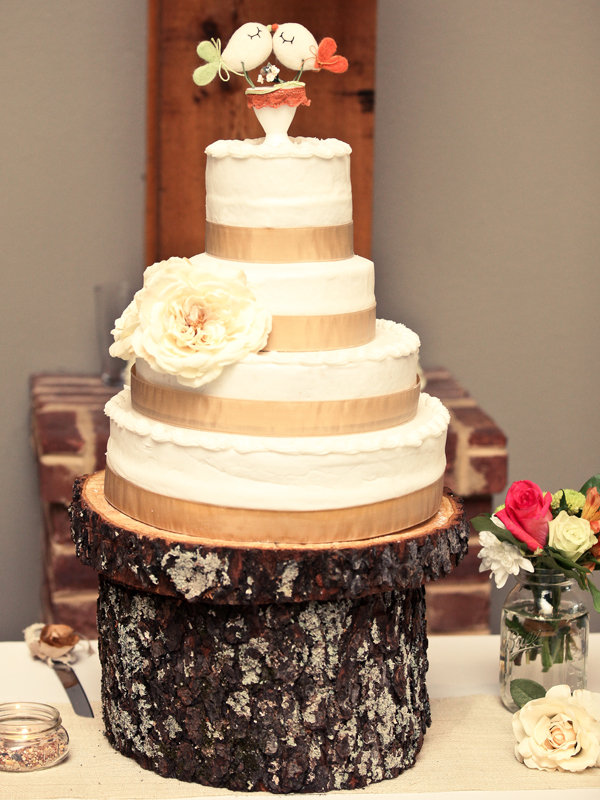 Photo Credit: JoPhoto

Photo Credit: Alisha + Brook Photography
The Extras
For favors with a down-home flair, we love this cookie buffet:

Photo Credit: Abby Rose Photo
And nothing says fall quite like a caramel apple:

Photo Credit: Ace Photography
And please, take advantage of the changing colors outdoors in a gorgeous photo like this:

Photo Credit: C. Tyson Photography
You're welcome, Kelly.
Check out 100 ideas for fall weddings!
—Kristen O'Gorman Klein