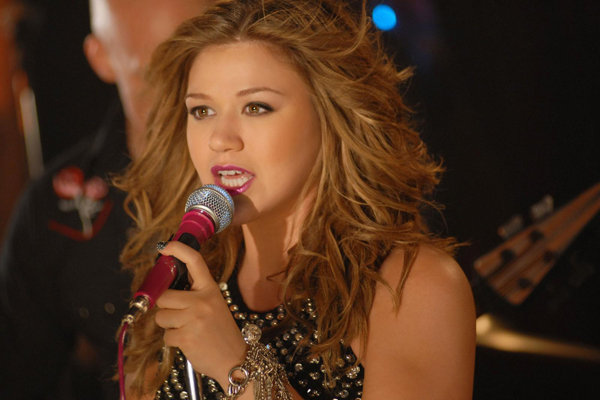 Photo Credit: Kelly Clarkson's Official Website
Kelly Clarkson received the holiday surprise she's been hoping for!
The Grammy-nominated pop singer, 30, confirmed her engagement on Twitter earlier this evening: "I'M ENGAGED!!!!! I wanted y'all to know!! Happiest night of my life last night! I am so lucky and am with the greatest man ever," she wrote.
Her new fiancé, Nashville-based talent manager Brandon Blackstock, 35, popped the question with a stunning canary yellow diamond ring by Johnathon Arndt: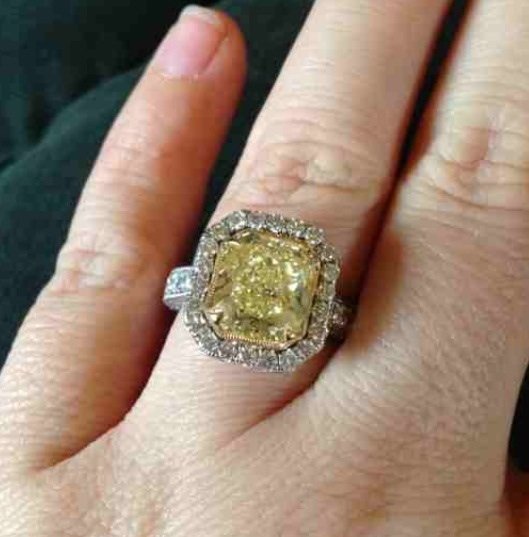 Photo Credit: Official Kelly Clarkson Twitter Account
The former American Idol winner hasn't shied away from publicly declaring her desire to marry Blackstock, who she's been dating for about a year. On The Ellen DeGeneres Show last month, she gushed, 'We're totally gonna get married one day... I mean, he's gotta put a ring on it on some point. But I'll wait it out." She also predicted that "we will totally probably elope" and her ideal wedding will be intimate and low-key.
Best known for writing breakup anthems like "Stronger (What Doesn't Kill You)," Clarkson joked to Us Weekly that her former "tough songs" are now turning into "butterflies and rainbows." "People are going to be like, 'What the hell happened to you?'...I'm not complaining. It's an awesome problem to have," she said.
A few weeks ago, Clarkson also revealed to People magazine that "I am not alone for the first time for Thanksgiving and Christmas—and I am very happy."
Congratulations to the two!
—Kristen O'Gorman Klein and Stefania Sainato