Celebrate gracious living with chic accents and tableware.
By: Robin Zachary
Trend: White Hot
Decorative pieces in crystal, white, and gold lend an elegant vibe to any room.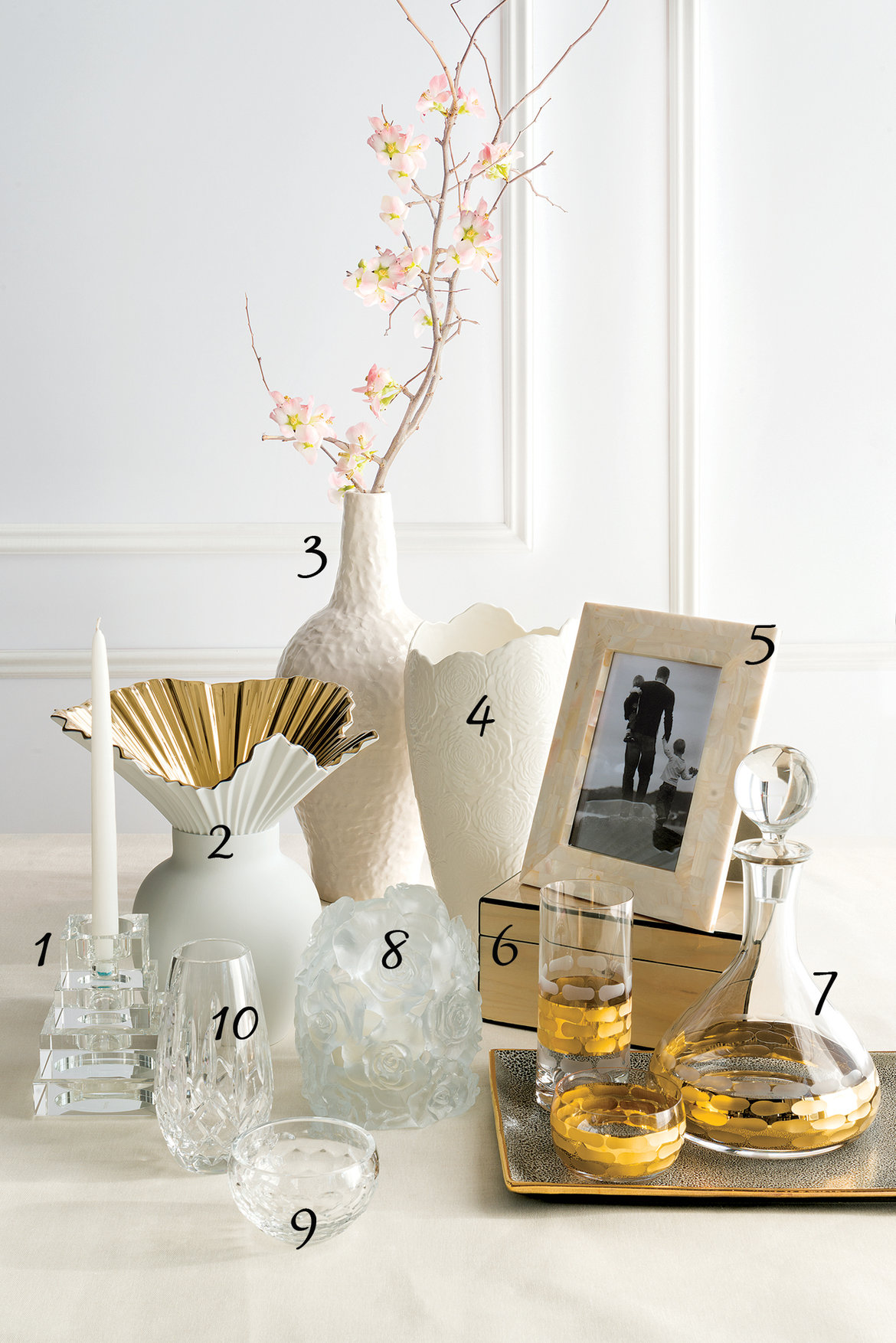 Photo Credit: David Lazarus
1. 4-piece stacked crystal totem candleholder by Orrefors.
2. Porcelain vase coated with titanium gold by Rosenthal Studio-Line.
3. Handmade textured vase by Vietri.
4. Bone china rose-etched vase by Marchesa for Lenox.
5. Hand-cut Cabebe shell frame by Reed and Barton.
6. High-gloss cream finish over mahogany jewelry box by Reed and Barton.
7. Glass decanter, highball and bowl decorated with 24k gold on glazed porcelain tray edged with 24k gold by Michael Wainwright USA.
8. White "pâte de verre" crystal rose candleholder by Daum.
9. Mini crystal bowl by Monique Lhuillier for Waterford.
10. Crystal bud vase by Waterford Giftology by Waterford.
Pages