Meet the Thermomix TM6! It's an all-in-one smart kitchen appliance that performs over 22 different culinary functions with the touch of a button.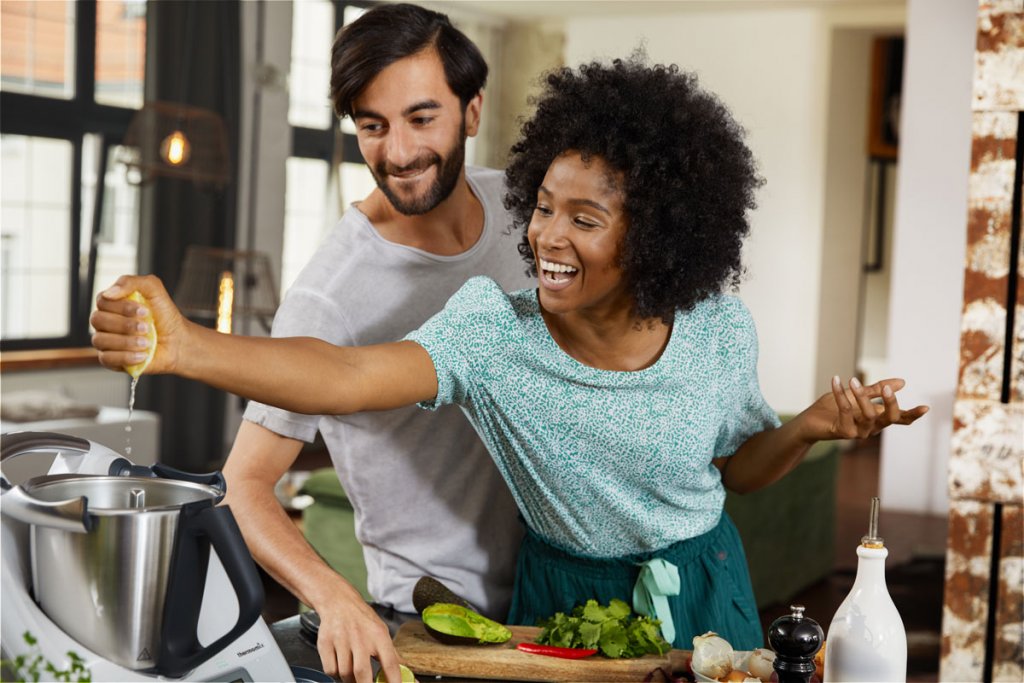 We know you're deep into planning your vision of the perfect wedding day, but you're also planning for what comes after that—which includes setting up your newly married home together. And whether you're starting from scratch or looking to upgrade what you have now, your registry list should be chock full of gift ideas for your guests to splurge on.
Any chef will tell you that you can do anything with the right kitchen tools. We found the one item for your kitchen that can replace all the others on your list. Yes, just one! The Thermomix® TM6™ is an absolute must for your gift registry—it's an all-in-one smart kitchen appliance that performs over 22 different culinary functions without any special skills. Blend, knead, whisk, caramelize, dice, chop, sous vide, brown, sauté, steam, boil, slow cook, weigh and more—all with the touch of a button! What's more, it has an intuitive home screen with high-tech capabilities that literally guides you every step of the way, making it fool-proof for the novice cook or gives the seasoned chef their very own sous-chef!
Cookidoo® is the digital recipe platform that powers Thermomix. You can enter in the ingredients you have on hand or select from one of over 50,000 guided recipes. Their recipes are a cinch to follow with step-by-step instructions appearing on the touch screen—when you're ready to move on, just press next. Even better, you can save time and energy by ordering groceries from a variety of vendors directly from its new built-in "Shoppable Recipes" feature.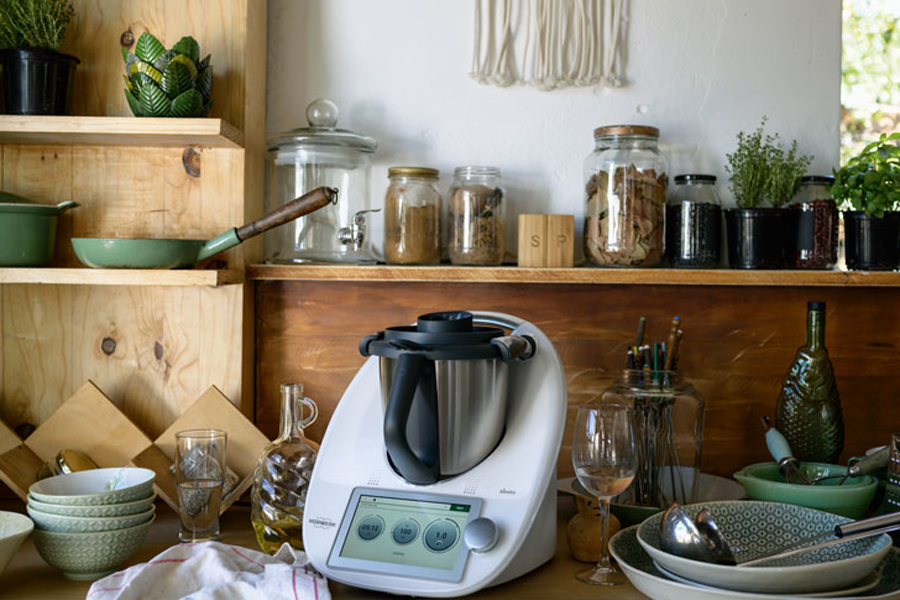 Less prep time, space saver, easy clean-up, guided cooking, recipes galore, and so much more. That's a product we can really get behind. Check it out yourself at thermomix.com. There you can connect virtually with a Thermomix expert and watch as they prepare a recipe or two so you can see it to believe it. We guarantee you'll be impressed!
SPONSORED BY: