Follow along as we explore the most registered for gifts on Amazon Wedding Registry, and reveal some of our favorites!
Week of 10/29/2018
Mikasa French Countryside 65-Piece 18/10 Stainless Steel Flatware Set

Why We Love It: Dine in style with the Mikasa French Countryside 65-Piece 18/10 Stainless Steel Flatware Set. Offering place settings for 12 people, the silverware elevates even the most casual of dinner parties. The set comes with 12 salad forks, dinner forks, dinner knives, dinner spoons, and teaspoons, with one tablespoon, pierced tablespoon, cold meat fork, butter knife, and sugar spoon. Featuring a classic-yet-modern  asymmetrical design, this understated flatware is dishwasher safe – making cleanup a breeze. Get it now for $145.

Week of 10/22/2018
BLACK+DECKER Countertop Convection Toaster Oven
Why We Love It: Pizza night just got easier! Make personal size pizzas, or your favorite avocado toast, at-home with The Black+Decker Countertop Convection Oven. The oven fits easily on a countertop, while the curved interior allows a 12'' pizza or up to 6 slices of bread to toast at once. The appliance features a convection heating fan that circulates warm air throughout the device for fast, even baking. Plus, two rack positions and digital controls make the device easy-to-use. The Black+Decker Countertop Convection Toaster Oven can bake, broil, and more with its powerful 1,500 watts. Get it now for $59.67.

Week of 10/15/2018
Rivet Rustic Textured Stoneware Planter
Why We Love It: Elevate your home décor with the Rivet Rustic Textured Stoneware Planter. Whether you are looking to add more plant life, or in need of a fashion-forward accent for your favorite room, the Rivet Rustic Stoneware Planter pulls any space together. The planter features a beautiful ombré exterior, with an electroplated bronze finish, and a darker bronze interior – making this piece an elegant addition to any home. Get it now for $22.99 

Week of 10/8/2018
Lodge 6 Quart Enameled Cast Iron Dutch Oven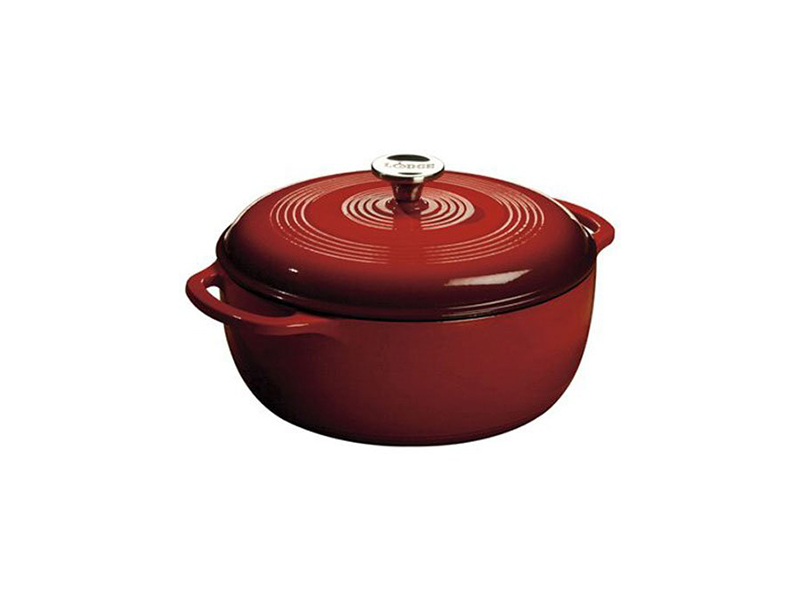 Why We Love It: Get restaurant quality meals in style with the Lodge 6 Quart Enameled Cast Iron Dutch Oven. The piece's top-notch heat retention gives food the perfect braise or sauté, and can withstand heat up to 500°F. Meanwhile, the enamel surface provides an ideal medium to marinate and refrigerate food, giving this item a two-in-one component. As a bonus, the Lodge 6 Quart Enameled Cast Iron Dutch Oven easily transitions from meal preparation to a stylish addition to the dinner table. Get it now for $59.90.
Week of 8/23/2018
Sonos Play: 3 Midsized Wireless Smart Speaker
Why we love it: Whether you're an audiophile or you just want your music to sound good, this versatile smart speaker from Sonos is the perfect addition to your home. The Play:3 sets up in five minutes with connection to your wifi, so you can wirelessly stream all your favorite music services like Amazon Music, Pandora, Apple Music, and Spotify. You can also connect it to any Amazon Echo or Alexa-enabled device, and then just ask for the music you love! Get it now for $249.
Week of 8/6/2018
Stone & Beam Transitional Chunky Cable Knit Throw
Why we love it: Inspired by your favorite sweater, this chunky cable knit throw by Stone & Beam will have you ready to curl up with a good book. Neutral tones give this classic design an updated look ideal for a bed or for draping over a chair in any style room. This cozy throw is available in four colors, so it's easy to find the one that matches your decor. Get it now for $59.99.
Week of 7/30/2018
Why we love it: The Coleman Sundome tent is a perfect wedding registry addition for the outdoorsy couple. Reinforced with the patented WeatherTec system, its welded floors and inverted seams keep you dry while the roomy interior gives you plenty of space to move around. It sets up in just ten minutes, and when it's time to head home the tent easily packs up into an expandable carrying bag until you're off on your next adventure. Get it now for $46.00.

Week of 7/23/2018
Nespresso Lattissima One by De'Longhi in Warm Slate
Why we love it: Hone your barista skills and get a cafè experience right in your kitchen! Along with the quality coffee that Nespresso is known for, the Lattissima One is equipped with a unique De'Longhi single-serve system. Just fill the jug with the amount of milk you want for your drink, and the machine will froth it directly into your cup for a perfect latte or cappuccino. The Lattissima One reaches the right temperature in just 25 seconds for espresso and 40 seconds for milk beverages, so you can get your caffeine fix in a flash and avoid the morning rush at the coffee shop. Get it now for $323.74.
Week of 7/16/2018
Villeroy & Boch Ovid Wine Glass Set
Why we love it: Whether your drink of choice is red, white, or bubbly, these Ovid glasses will ensure that every sip is enjoyed in style. Simple yet elegant, this stemware is perfect for both entertaining and quiet evenings at home, and its dishwasher-safe design leaves plenty of time for celebration with family and friends. The dazzling 12-piece set is the perfect addition to your barware collection, to toast to health, happiness, and Friday nights.
Week of 6/25/2018
Why we love it: The Echo Show brings you everything you love about Alexa, and now she can show you things, too! Watch news briefings, stream Amazon Video content, see music lyrics while you play your favorite tunes, make video calls, browse and listen to Audible audiobooks, and so much more. With other features like security camera integration, weather forecasts, and to-do and shopping list apps, you have everything you need to go about your day and it's all hands-free — just ask! Available now for $159.99.

Week of 6/18/2018
Lenox Tuscany Classics 48-Ounce Pierced Pitcher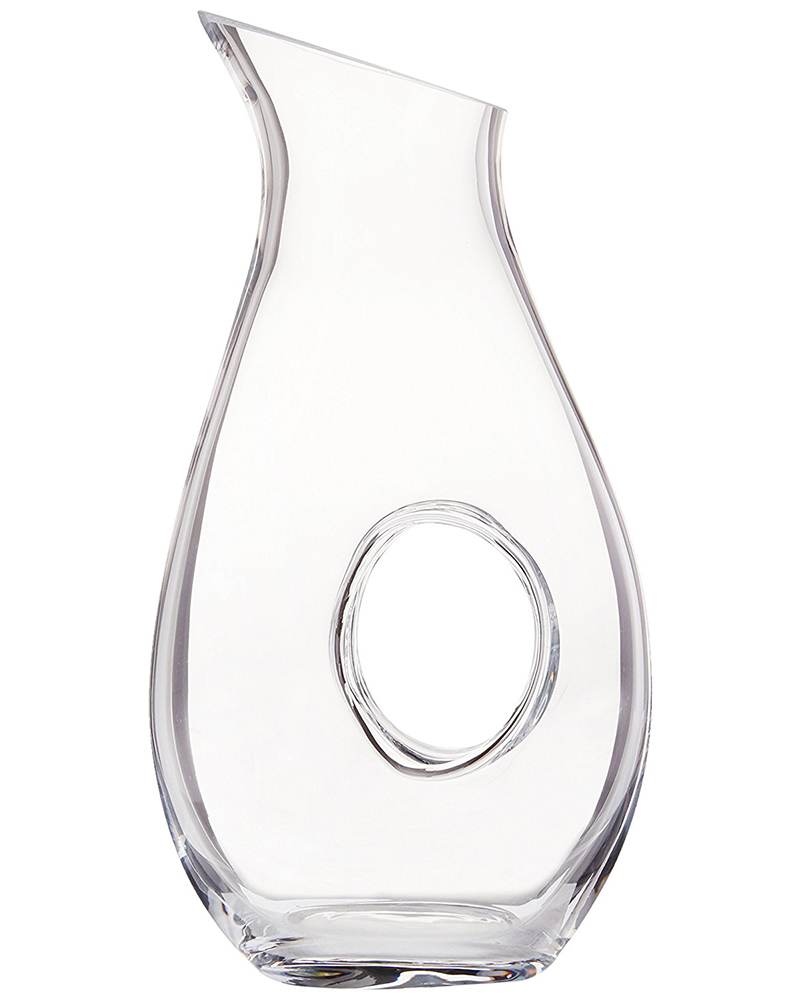 Why we love it: Lenox glassware sets the bar high for entertaining, and this pitcher's sleek, modern silhouette looks great on any table. In addition to the contemporary design and superior quality, this piece from the Tuscany Classics Collection is dishwasher safe and comes with the security of the Lenox Lifetime Breakage Replacement Program to ensure many years of worry-free use and enjoyment. Available now for $39.95.

Week of 5/28/2018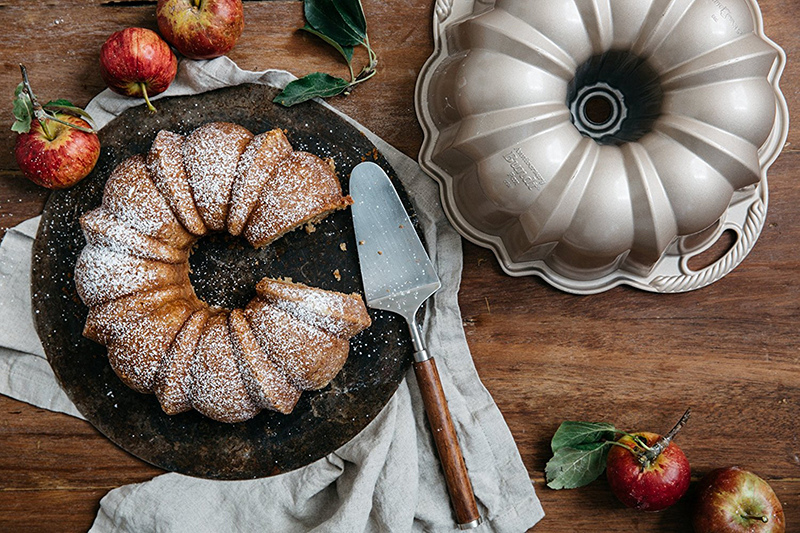 Why we love it: A Nordic Ware favorite and wedding registry must-have, this classic cake pan is perfect for special occasions or every day use. It comes in multiple colors and has a nonstick surface for easy, effortless cleanup. Plus, each Nordic Ware bundt cake pan comes with a matching soft muslin tote to keep it clean, shiny and scratch-free when not in use, as well as a recipe card for baking inspiration. Get it now for $29.99.
Week of 5/21/2018
LSA International Space Vase, Gold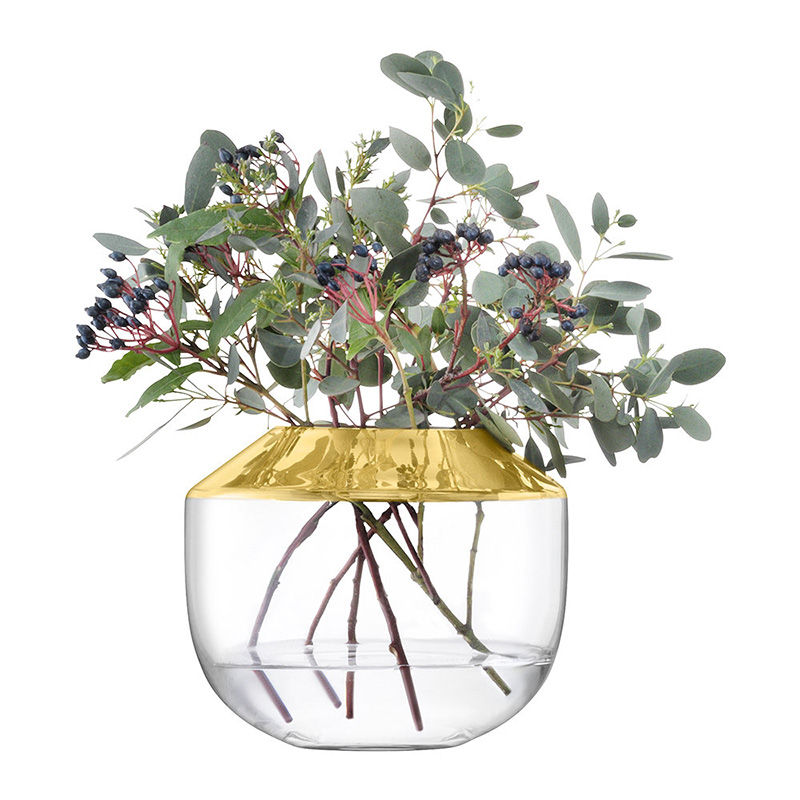 Why we love it: Inspired by planets, rockets and clusters of stars, the Space Vase features a slanted neck that's perfect for gathering flower stems and improving your floral arrangements' presentation. Each glass vase in the LSA International collection is expertly mouthblown and handcrafted by skilled artisans in an assortment of shapes, sizes and finishes, for modern decoration and display in your home.

Week of 5/14/2018
All-Clad Hard Anodized Nonstick 10-Piece Cookware Set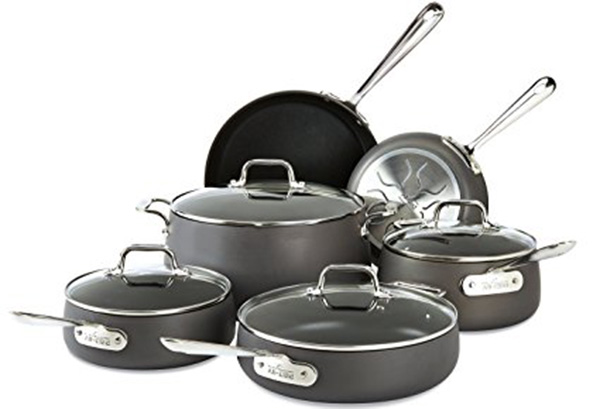 Why we love it: A great introduction to any kitchen, the All-Clad HA1 Hard Anodized E785SC64 cookware set has the renowned quality of All-Clad and the ultimate convenience of nonstick. Three layers of PFOA-free nonstick coating ensure effortless food release and make cleanup a breeze, and the hard anodized design offers dishwasher-safe convenience, induction compatibility, and warp-resistant strength. This 10-piece set includes two fry pans, two sauce pans with lids, a sauté pan with lid, and an 8-quart stockpot. Available now for $378.00.

Week of 5/7/2018
Why we love it: Become the master chef you always knew you could be with the Joule Sous Vide tool from ChefSteps. Joule is the smallest, most powerful sous vide tool available - it heats water faster than any other immersion circulator or precision cooker, and holds the temperature with absolute accuracy to ensure perfect results every time. Controlled by an app that's easy to use for sous vide veterans and novices alike, this handy, techie-friendly kitchen tool gives you the freedom to cook from anywhere. Available now for $199.00.
Week of 4/30/2018
Philips Sonicare 3 Series Gum Health Sonic Electric Rechargeable Toothbrush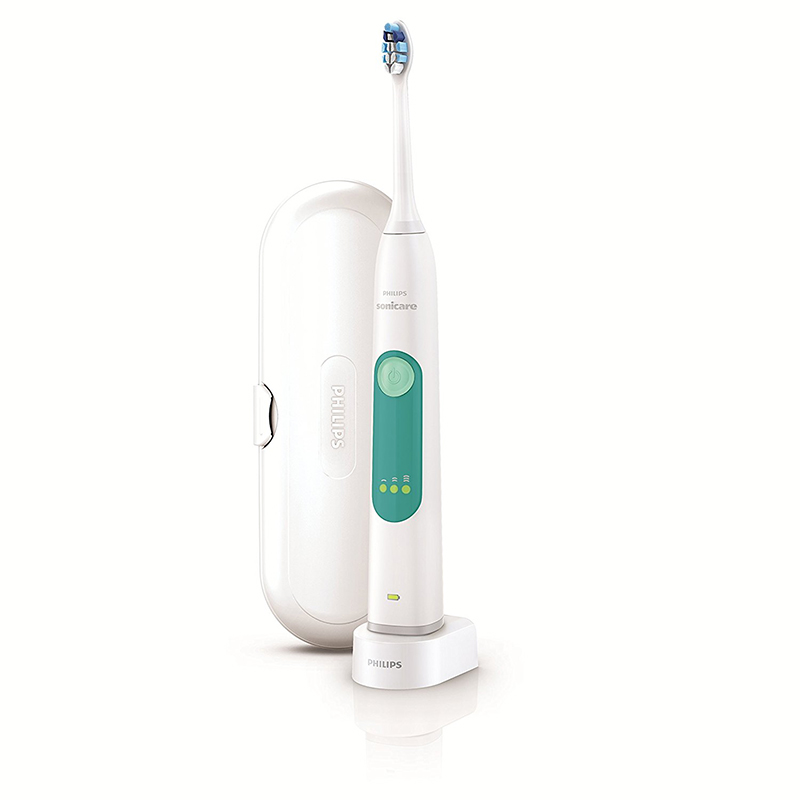 Why we love it: Remove plaque 6x better than with your manual toothbrush! The Philips Sonicare 3 Series rechargeable electric toothbrush uses patented sonic technology to deliver up to 31,000 brush strokes per minute, working gently and effectively to improve your gum health. The brush head features a cup-shaped profile to deliver an even clean for your teeth and gums with three intensity settings so you can personalize your brushing experience. Blue reminder bristles signal when it's time to replace the brush head, and the snap-on design makes it easy to switch it out. Available for $69.95.
Week of 3/26/2018
Calphalon Nonstick Bakeware Set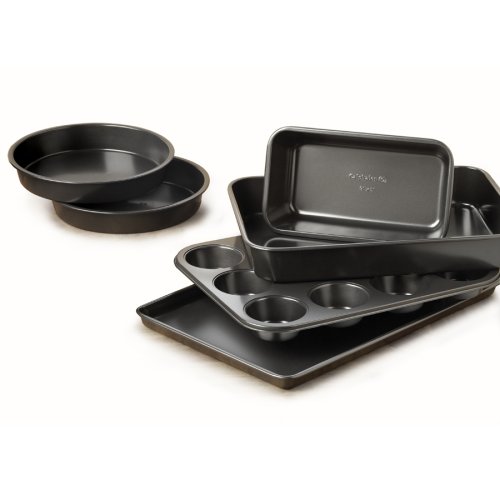 Why we love it: Love to bake? Your freshly baked treats have met their match with the 6-piece Calphalon Nonstick Bakeware Set. This Calphalon Nonstick Bakeware will create perfect cookies, brownies, cakes, breads, and much more. Cookies will slide right off the pan with the nonstick surface, and clean-up is a breeze since each piece is dishwasher safe. This easy-to-use set is sure to please even the most experienced baker with delicious results every time! Get it now for $40.99.
Week of 3/19/2018
Glasslock 18-Piece Assorted Oven Safe Container Set
Why we love it: Discover the best way to store any food item! This Glasslock 18-Piece Container Set can be used safely in the oven and in the microwave, provides airtight freshness, and won't leak! The containers are all BPA-free, recyclable, and come in different shapes and sizes to give you the perfect fit for your food. Get the most out of your meals, and get the containers that love your food as much as you do! Get the set now for $38.69.

Week of 2/19/2018
Why we love it: Clear off your counter… there's a new appliance in town! It's The Instant Pot DUO Plus 60, 6 Qt 9-in-1 Multi-Use Programmable Pressure Cooker, Slow Cooker, Rice Cooker, Yogurt Maker, Egg Cooker, Sauté, Steamer, Warmer, and Sterilizer. Never again will you have to choose between convenience and creating your favorite healthy meals, especially while you're on-the-go! Perfect for using every day, the Instant Pot can do it all from boiling an egg to cooking up saucy, boneless ribs. Its easy-to-use LCD display screen and stainless steel inner pot guarantee quality results every time.

Week of 12/11/2017
Pyrex 18 Piece Simply Store Food Storage Set
Why we love it: These Pyrex containers have been setting the standard in food storage for years. The classic, non-pourous glass design makes them both dishwasher and microwave friendly, and means they won't warp, stain, or absorb odors. This set includes a lid for each dish so you can transfer food easily from your fridge to your oven to your freezer, and anywhere in between. Get the collection for $27.44.

Week of 12/4/2017
Dyson V8 Absolute Cord-Free Vacuum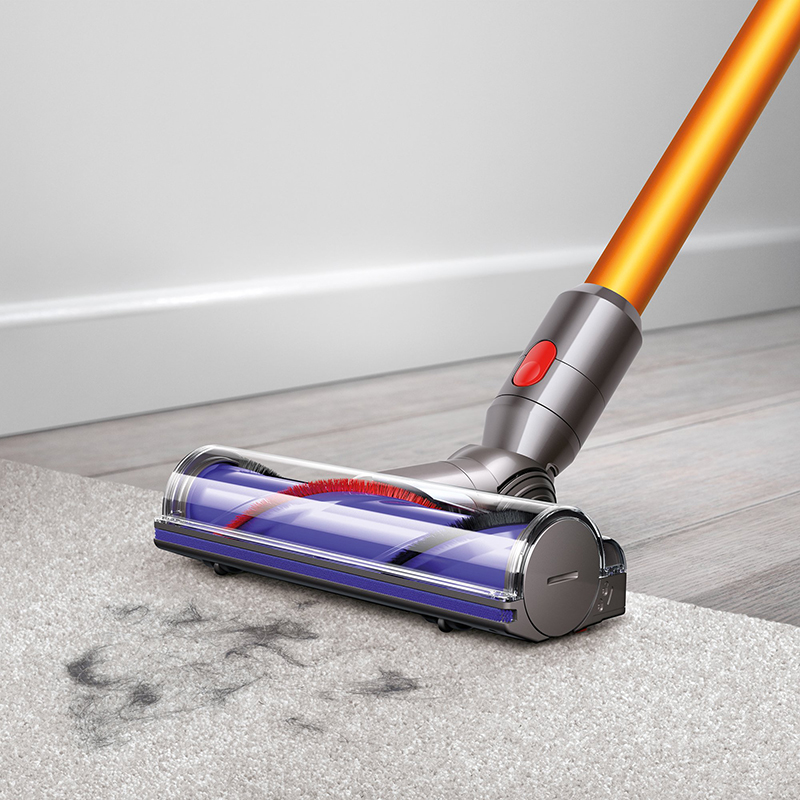 Why we love it: Never get tangled in your vacuum cord again! This rechargeable, cord-free Dyson model provides up to 40 minutes of powerful suction. It also includes a removeable motorized floor tool so you can reach the toughest spots to clean. Get it now for $449.00.

Week of 11/6/2017
Lenox 65-Piece French Perle Flatware Set
Why we love it: This flatware collection from Lenox is crafted from stainless steel so that every piece is both dishwasher safe and tarnish-resistant. It includes twelve settings as well as a five-piece hostess set, and the simple, classic design makes it great for everyday use and elegant dinner parties alike. Available now for $116.12. 

Week of 10/30/2017
Dorel Living Faux Marble Lift Top Storage Coffee Table
Why we love it: This coffee table is the perfect piece of furniture for couples who could use a little extra space. Its surface lifts up to access to a hidden compartment for an easy storage solution, and the faux marble finish adds a touch of luxury to your home without breaking the bank. Get it now for $89.00.

Week of 10/16/2017
Why we love it: One of Nambé's earliest and most enduring designs, this 1-quart bowl is a functional art piece. It's made of sand-cast and hand-polished metal alloy so it will not chip, crack, or tarnish, and it has excellent heat and cold retention. It's also oven-safe and comes in multiple sizes. Get the 9-inch Bowl now for $69.57.

Week of 10/9/2017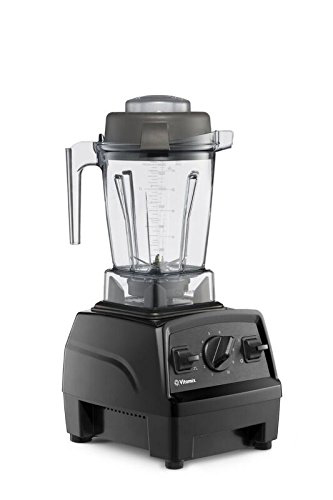 Why we love it: This blender does it all - create chunky salsas, smooth purées, even knead dough and pulverize tough, whole-food ingredients with ease. The 48-ounce container makes up to 5 servings but is still compact enough for storage on your kitchen counter. Plus, it's self-cleaning and washes up easily with a drop of dish soap and warm water! Get it now for $349.95.
Week of 9/25/2017
Why we love it:  Memory foam comfort and pressure-relieving support combine to create the ultimate mattress for a better night's sleep. It is infused with odor-reducing green tea, charcoal and natural plant oil and uses minimal petrol-based chemicals—making it a more eco-friendly option. Zinus' patented compression technology allows the mattresses to be efficiently compressed, rolled and shipped in a box conveniently to your door. The mattress is CertiPUR-US Certified for durability, performance and has a 10-year limited warranty. Get a 12-inch thick Queen-size for $289, or King-size for $349 . 

Week of 9/18/2017
Bose SoundLink Revolve Bluetooth Speaker
Why we love it: This wireless, rechargeable and highly-portable speaker packs a powerful punch. With 360-degree sound, a 12-hour battery life and water-resistant design you can take it from inside to seaside seamlessly. Plus, pair two speakers together for stereo or party mode playback. Starting at $199.