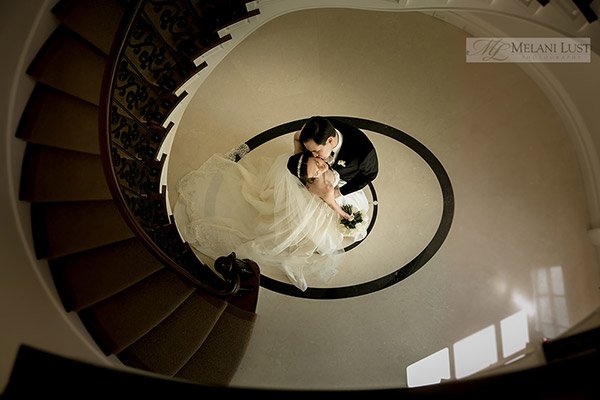 Photo Credit: Melani Lust Photography
Tip of the Day: "Allow enough time for photography. We work fast, but we can only do so much," says photographer Melani Lust of Melani Lust Photography.
She recommends allocating at least 15 minutes up to an hour for your formal portraits, depending on how many groupings you need. "Remember, it's not just a snapshot, rather it is the synthesis of composition, lighting and that magic connection at the time the shutter clicks...this takes time," Lust says. You may also want to delegate a friend or family member to round up all of your loved ones for pics, which would help speed up the process.
Follow our Complete Wedding-Day Timeline for more scheduling tips!