From the time-honored traditions to the ceremonial dress uniforms, there's something so special about a military wedding. In honor of our soldiers, we're sharing wedding inspiration from every branch of the armed forces.
By: Kristen Klein
Army
Marinda and Wayne
Wayne, a decorated Airborne Seargeant in the Army, married his longtime love Marinda in a historic cathedral in Santa Fe, New Mexico. The couple involved their three children in the ceremony — their oldest son proudly walked Marina down the aisle, while their younger son and daughter served as ring bearer and flower girl. At the reception, they shared their first dance with their daughter, making their wedding a true family affair.
One moment that stood out to photographer Danette Chappell of The Amberlight Collective happened during their photo session at the Santa Fe Plaza: "An elderly man came up to Wayne and said, 'I see that you're a decorated war veteran, and I just want to thank you from the bottom of my heart for all that you do to serve our country.' At that moment, Wayne just looked down and nodded. Later, I asked him why he wasn't able to respond to the elderly man. He simply answered, 'Because I don't feel like a hero. It's just the right thing to do.' Well, he is a hero, and it was my honor to photograph their wedding," said Chappell.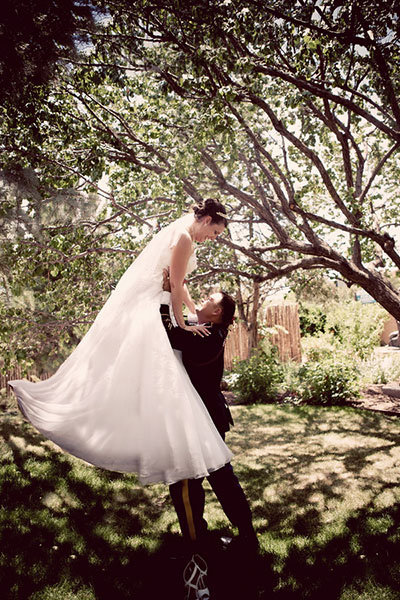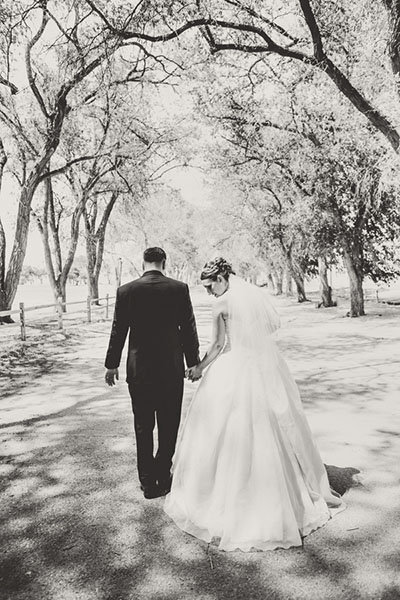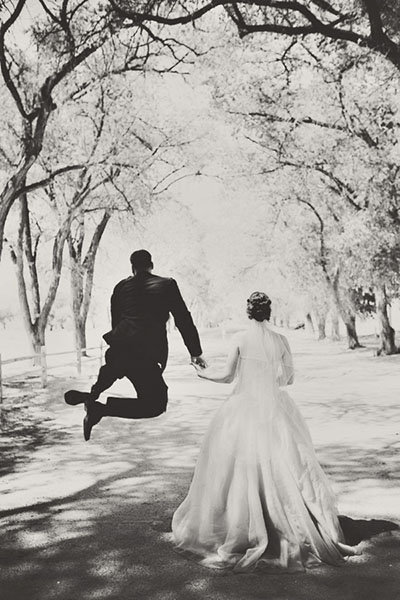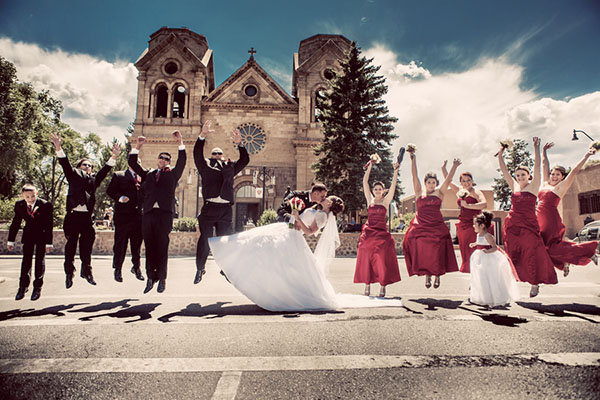 Rika and Don
After taking just two months to plan their wedding, Rika and Don tied the knot at Gates Four Golf & Country Club in Fayetteville, North Carolina. The bride's talented mom planned all of the gorgeous ceremony and reception décor, working with a romantic gray and pink color palette.
Photography by Ashley + David Photography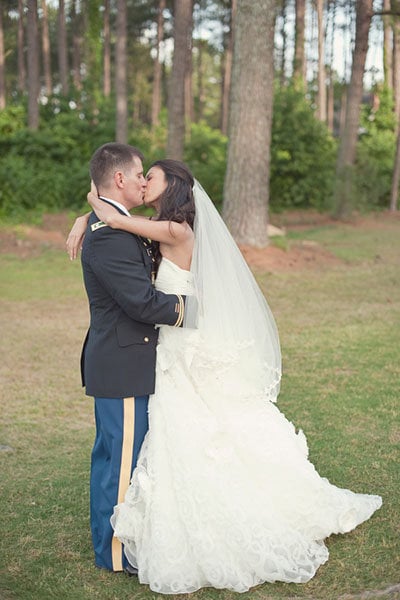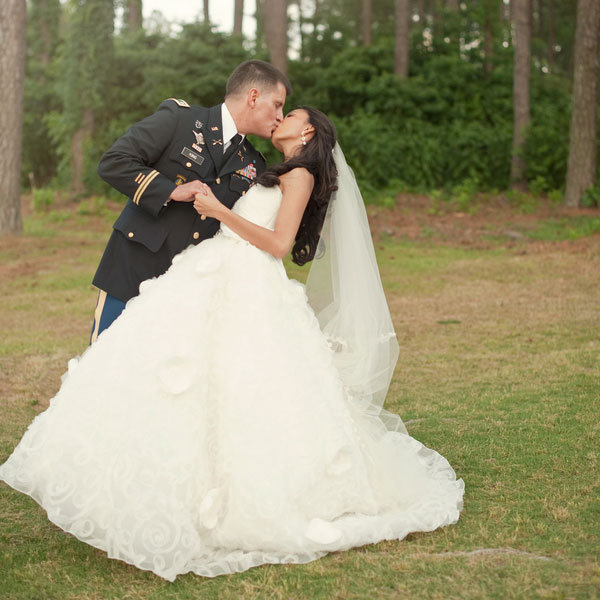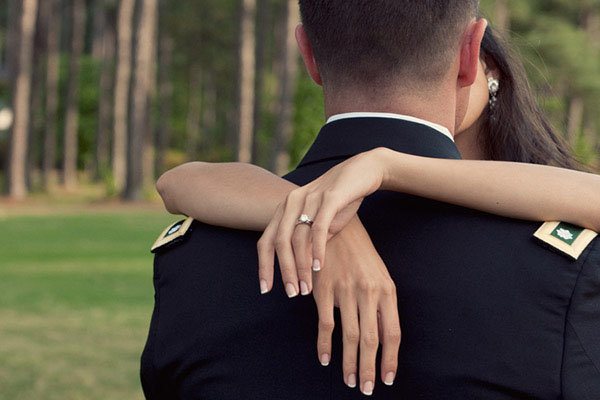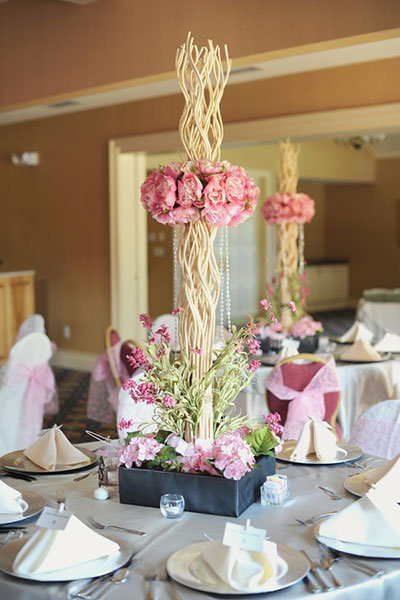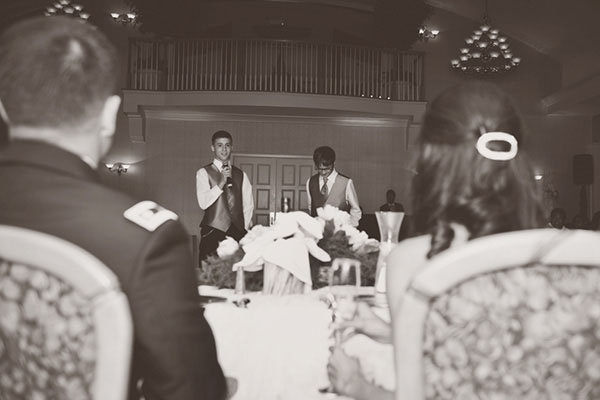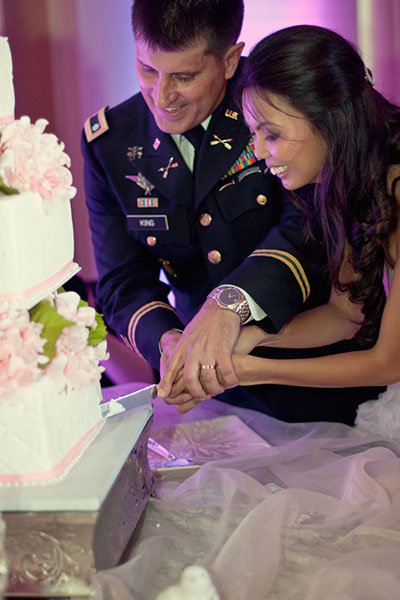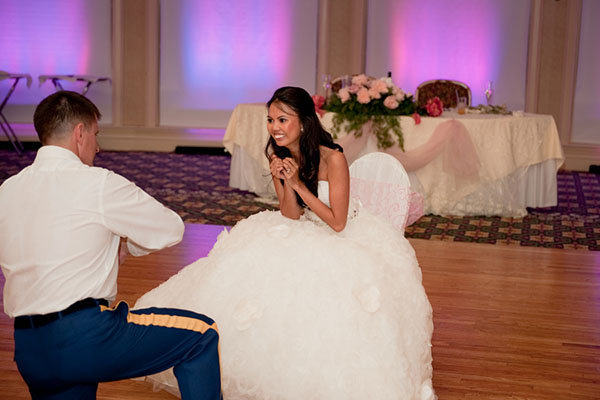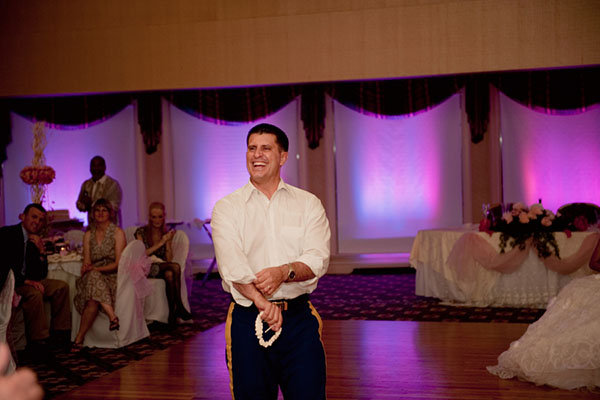 Brigid and Andrew
Held at a beautful 1920s mansion in New Jersey, the groom and his three brothers represented three different branches of the military in their dress blues. And they're not the first generation of military men in the family; Andrew and Brigid cut the cake with Andrew's grandfather's sword! 
Photography by Aaron Mitchell Photography.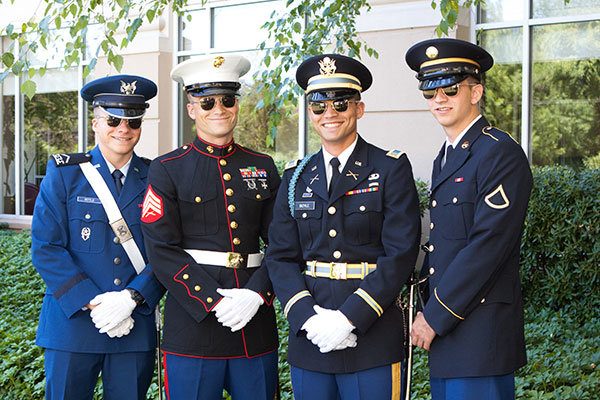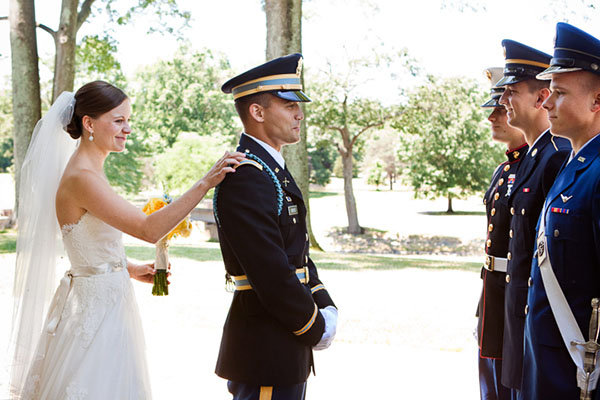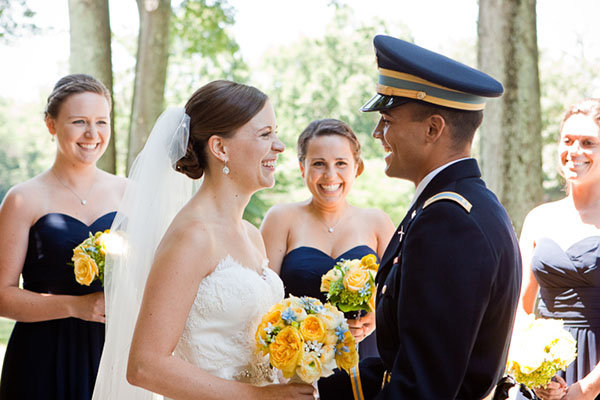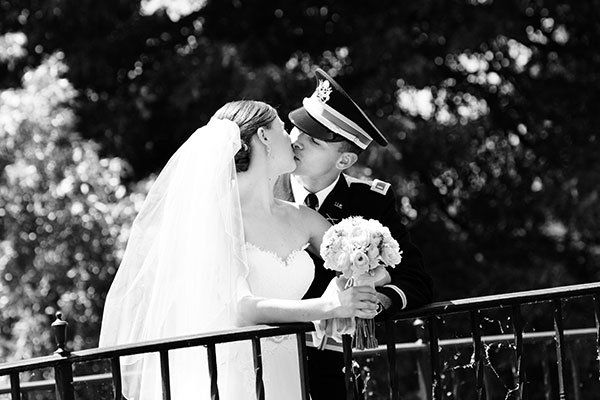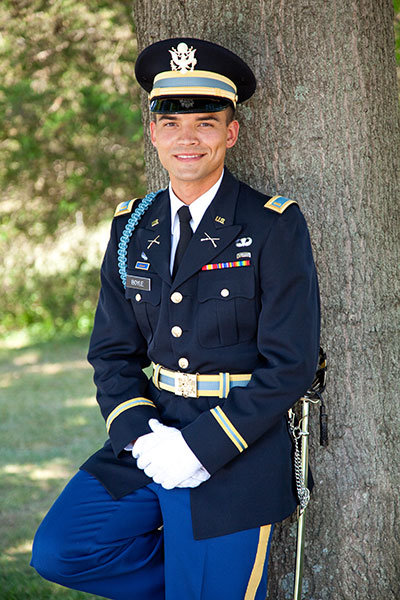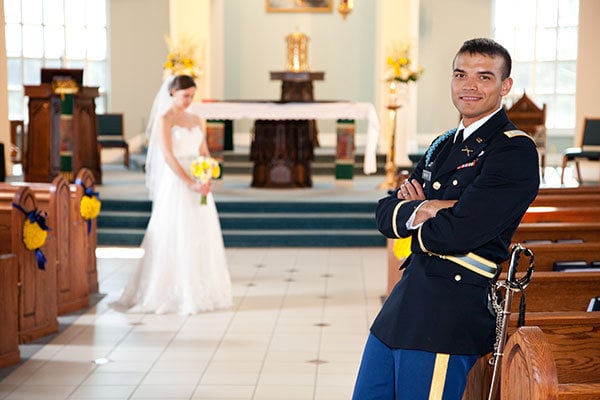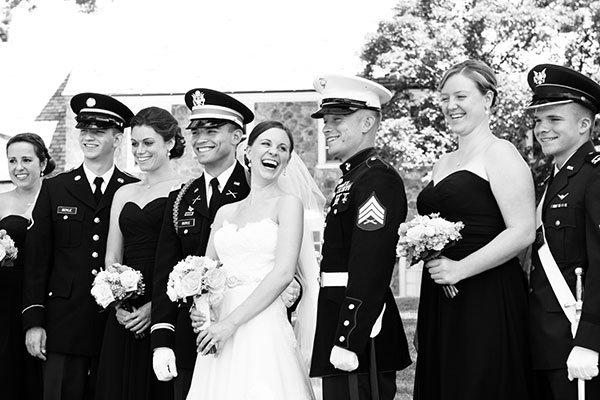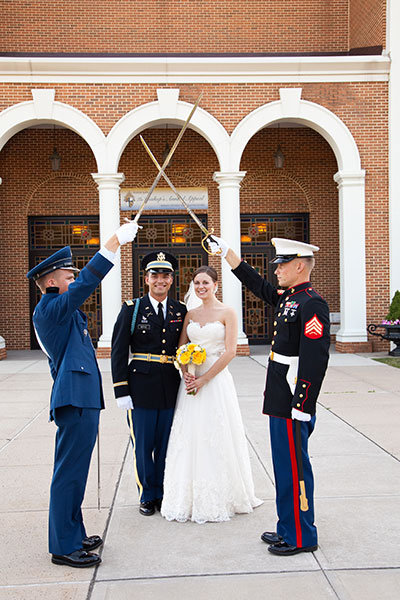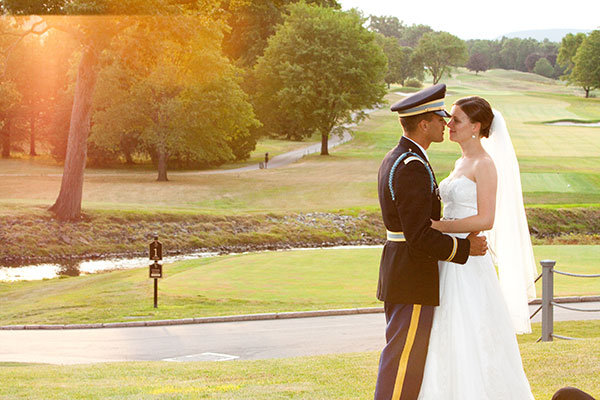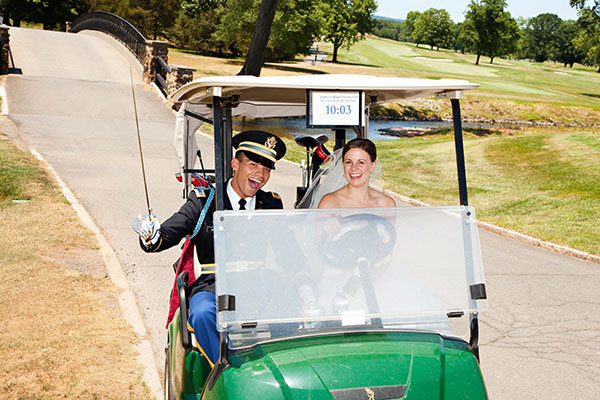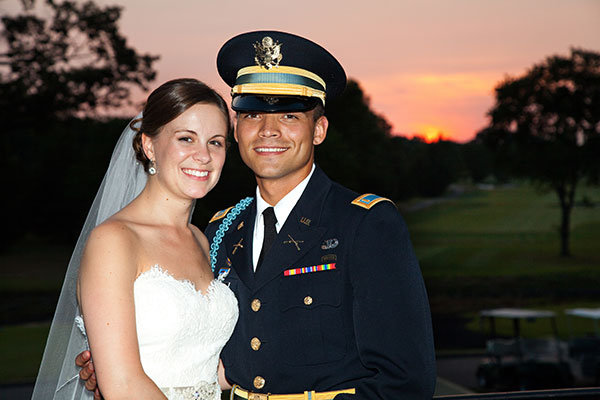 Pages