The new year brings new ideas for all things wedding, from invitations to flowers, cocktails to cake...and more!
By: Debra Witt
Cakes and Desserts
Traditional cakes are reclaiming their spot at the top of the wedding dessert chart, but there's plenty of room for other delicious treats.
Sugar high. Tall cakes that look as if they leapt off the pages of your mother's wedding album are suddenly in vogue. "After the last few years of pies, cake pops, doughnuts, and cupcakes, there's been a strong shift back to tiered wedding cakes," says Bosse. "There's something nostalgic to people about wedding cake." As for the height aspect of the trend, she says tall cakes lend visual interest to a dessert table and allow for some very creative artistry — anything from hand painting to jeweled accents.

Photo Credit: Amy Arrington Photography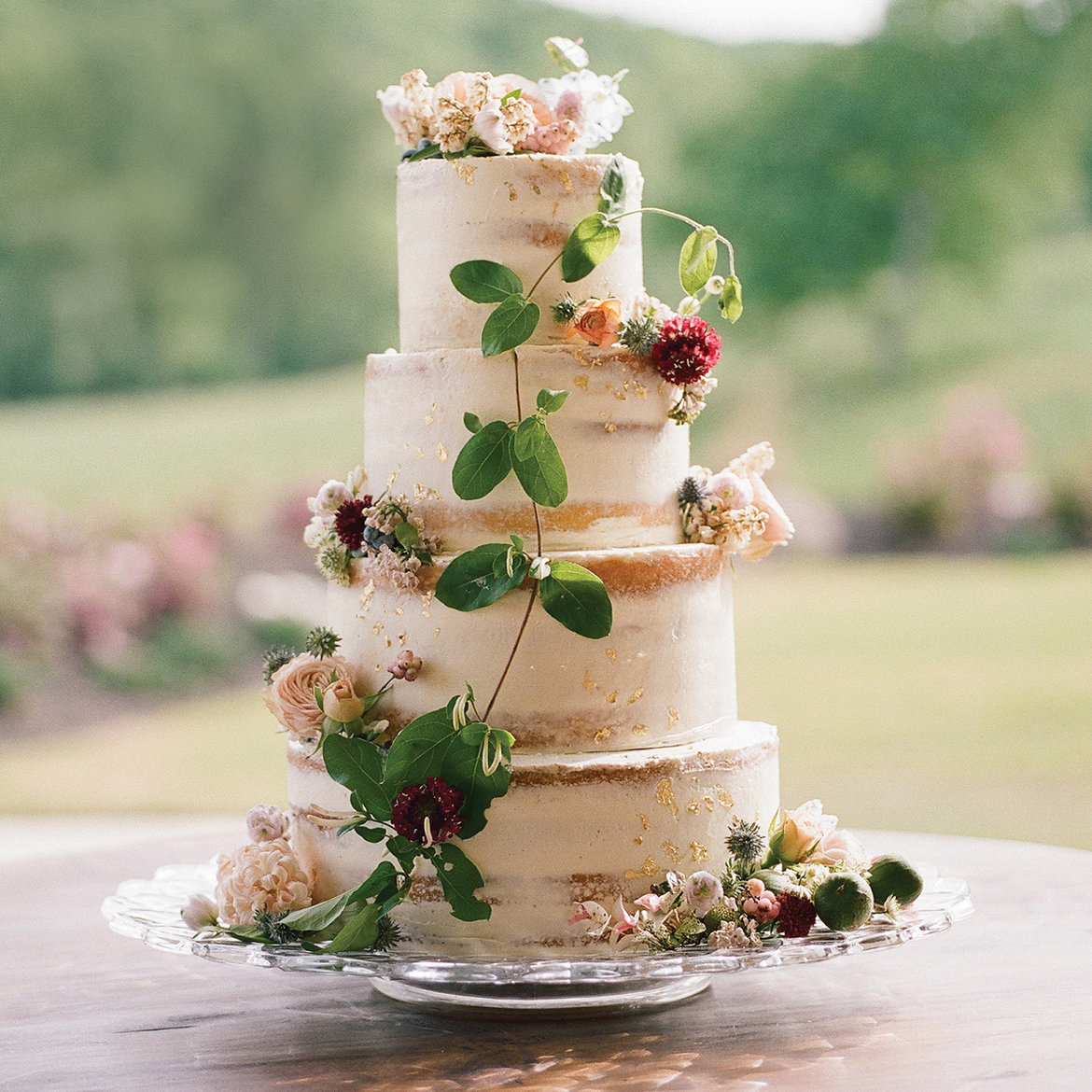 Photo Credit: Davy Whitener Photography
More is more. With wedding cakes once again the favored sweet, couples are opting to let guests cozy up to a cake table with several varieties. In addition to covering the flavor bases with vanilla and chocolate, top cake and filling flavors include coconut, hazelnut-almond, pink champagne, key lime and salted caramel.

Photo Credit: Heather Nan
Sweet satisfaction. S'mores stations and candy bars have been around for a few years, but one new dessert trend is to forgo a formal dessert course and instead serve guests passed desserts and/or set up several grazing dessert stations so guests can mingle and sample, "just like cocktail hour," says Cagginello. "It keeps the energy going."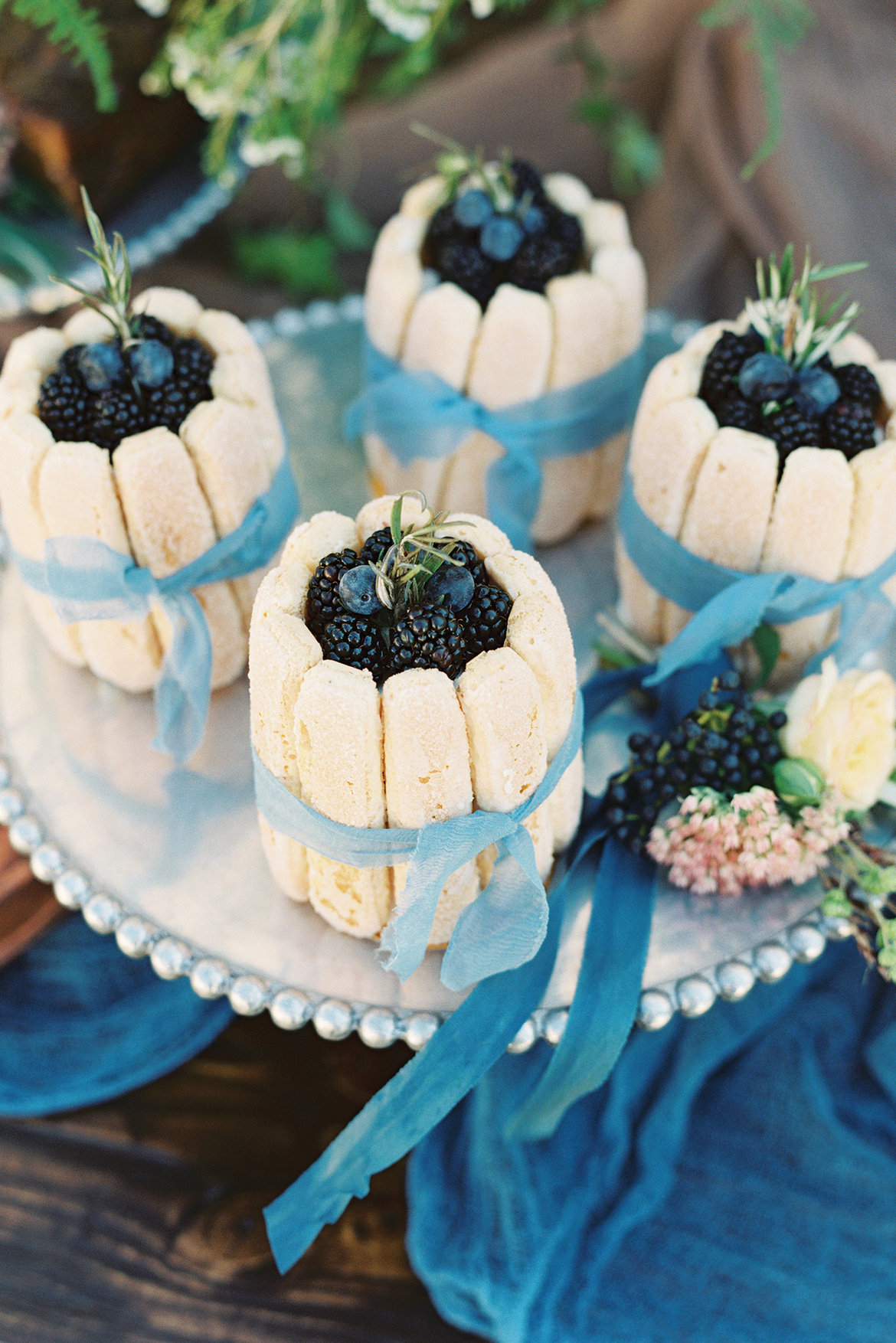 Photo Credit: D'Arcy Benincosa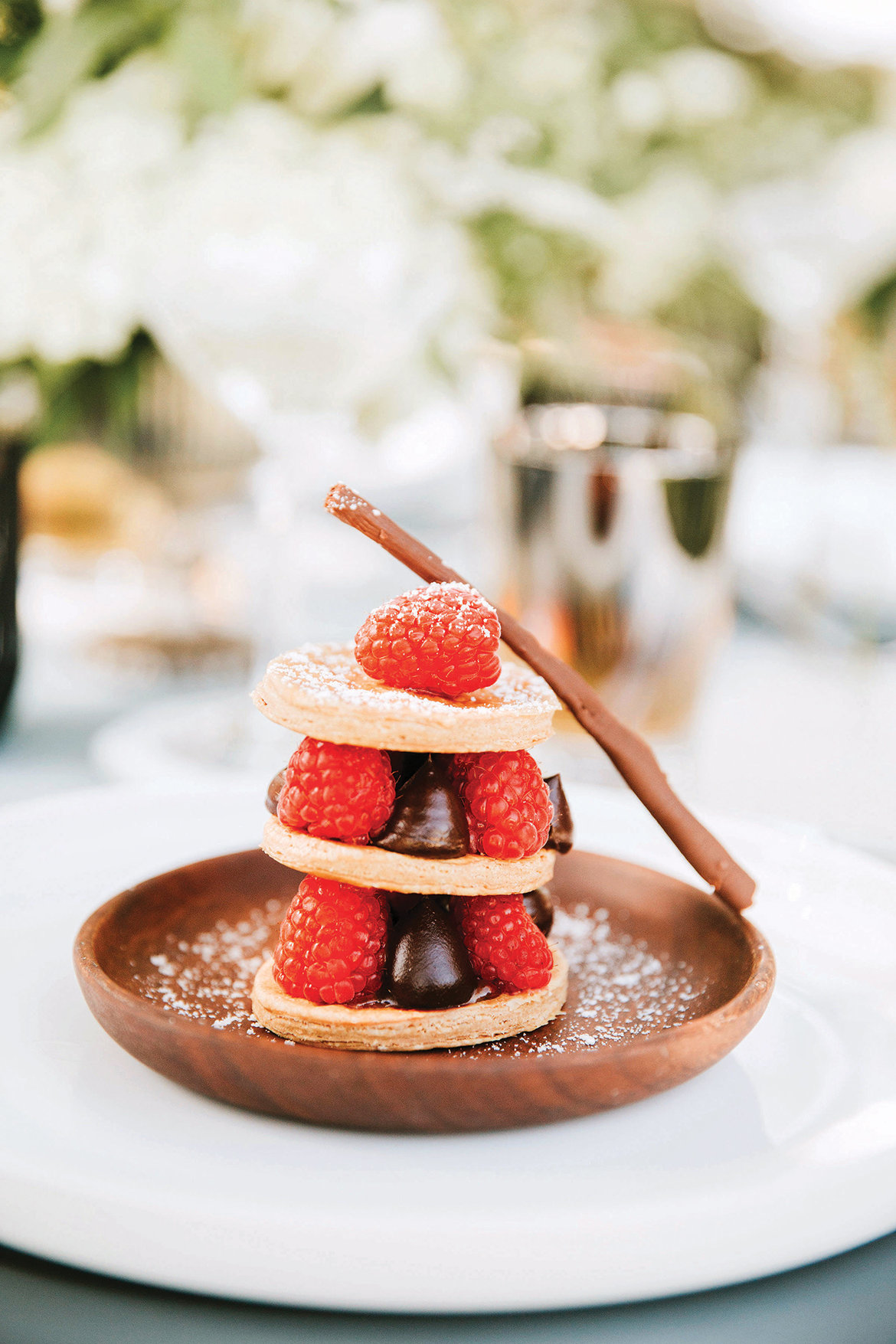 Photo Credit: Lex and the Lotus Photography

Photo Credit: Heather Nan
The Photography Report
Be it a moving or still photo, DIY or pro, these are the image trends that are coming into focus.
Snap and chat. Sara Fried says her clients are loving the newest takes on the traditional photo booth. "There's the slo-mo booth, the animated GIF booth, the flip-book booth and others," she says. "All are amazing ways to keep guests fully entertained." Most booths will text the content directly to smartphones, so your friends can share immediately on social media — and you get copies of everything at the end of the night.
Cut and share. Instagram video edits are an increasingly popular package option from videographers, says Lisa Ashley, owner and curator of the Wedding artists Collective, a specialty group of wedding photographers and videographers. These 60- to 90-second films "have the look and feel of a cinematic trailer and are wonderful representations of the day," she says.
Reaching new heights. Couples can't get enough of the unique perspectives offered by drone technology for both videos and aerial stills, and pros are following suit, offering packages that include drone footage as an add-on option. Poised for take-off: professional-quality, user-friendly drones for non-pros (and perhaps a wedding guest), such as EHang Ghostdrone 2.0, which is controlled by your smartphone via the EHang Play mobile app.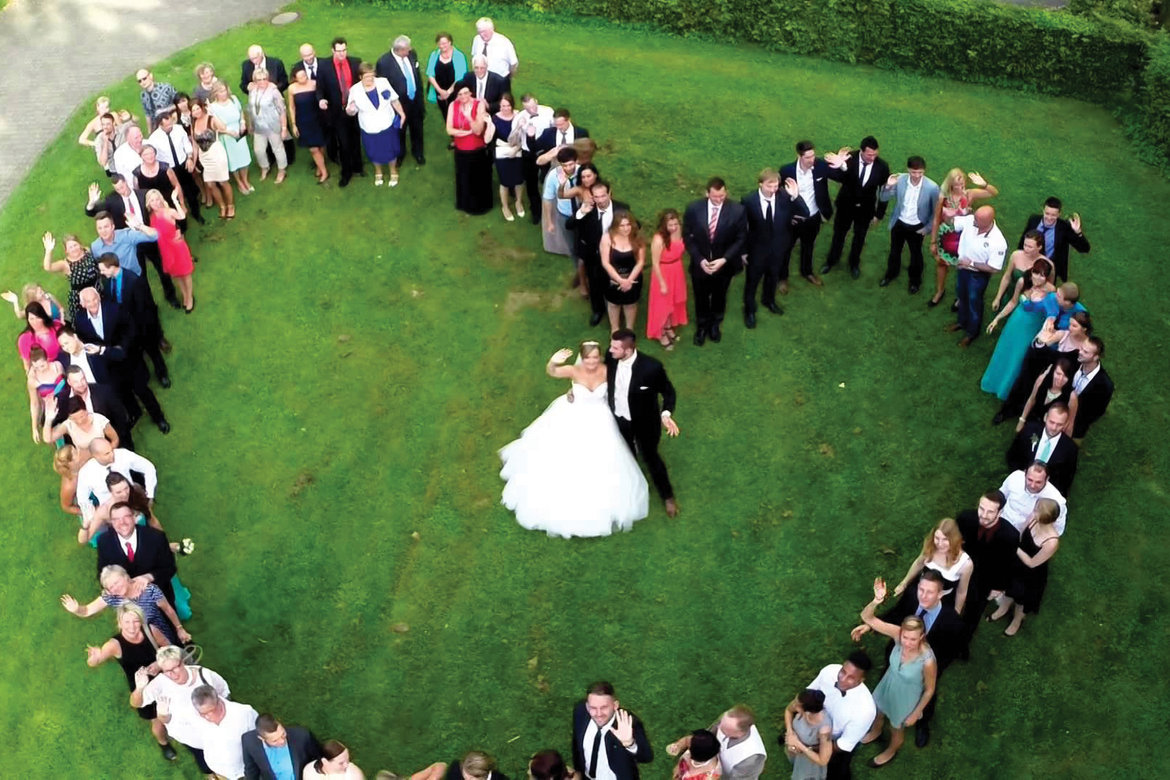 Photo Credit: Jason Maxwell
The After-Party Report
Once the first dance, parent dances and universal crowd-pleasers are over (think "uptown Funk" or "Twist & shout"), here's how to keep everyone on the dance floor.
Two distinct sounds. Depending on the budget, some couples are hiring a traditional live band for the early hours of a reception, then switching to a DJ who bills him or herself as more of a club DJ than a wedding DJ. Or they'll do the opposite, having a wedding DJ get the party started, followed by a rockin' live band to keep the partiers going until last call. "There's no reason a wedding DJ can't keep the dance floor packed," says Cagginello. Ask your DJ to stagger the playlist for the first hour, which will keep multiple generations happy, and then transition to a hipper set of songs.
Setting a mood. Lounge areas have been an important decor element at wedding cocktail hours for years, but as after-parties come into fashion wedding pros find themselves setting up more lounge-style seating vignettes closer to the dance floor. "We'll also change the lighting so the room or tent has more of a club feel," says Cousins.
Party On!
At press time, these are the most popular songs played by top wedding DJs in cities across the country.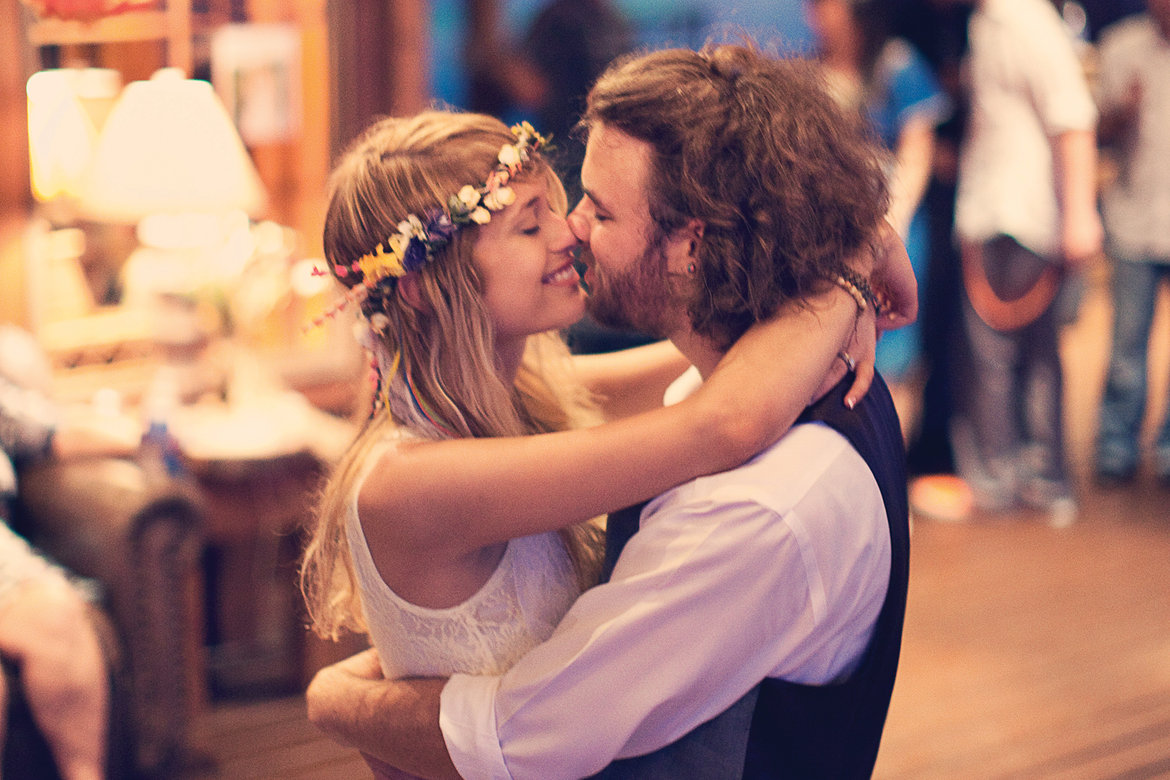 Photo Credit: Three Nails Photography
1. "Uptown Funk," Mark Ronson, featuring Bruno Mars
2. "Shake it Off," Taylor Swift
3. "Shut Up and Dance," Walk the Moon
4. "Can't Stop the Feeling," Justin Timberlake
5. "I Wanna Dance With Somebody (Who Loves Me)," Whitney Houston
Source: Billboard
Pages