The new year brings new ideas for all things wedding, from invitations to flowers, cocktails to cake...and more!
By: Debra Witt
The Look
Timeless chic coupled with the all-important wow factor.
Vintage glamour (with a twist). Picture an industrial warehouse decked out with ornate, over-the-top centerpieces and set aglow with strands of twinkling lights and candles. You get the picture: a whimsical mash-up of old and new.
For the love of pink. Blush rose, to be exact, remains the "it" wedding color. Rhiannon Bosse, owner of Hey Gorgeous Events in Michigan, has dubbed blush a "now and forever" shade, because it's both trending and timeless.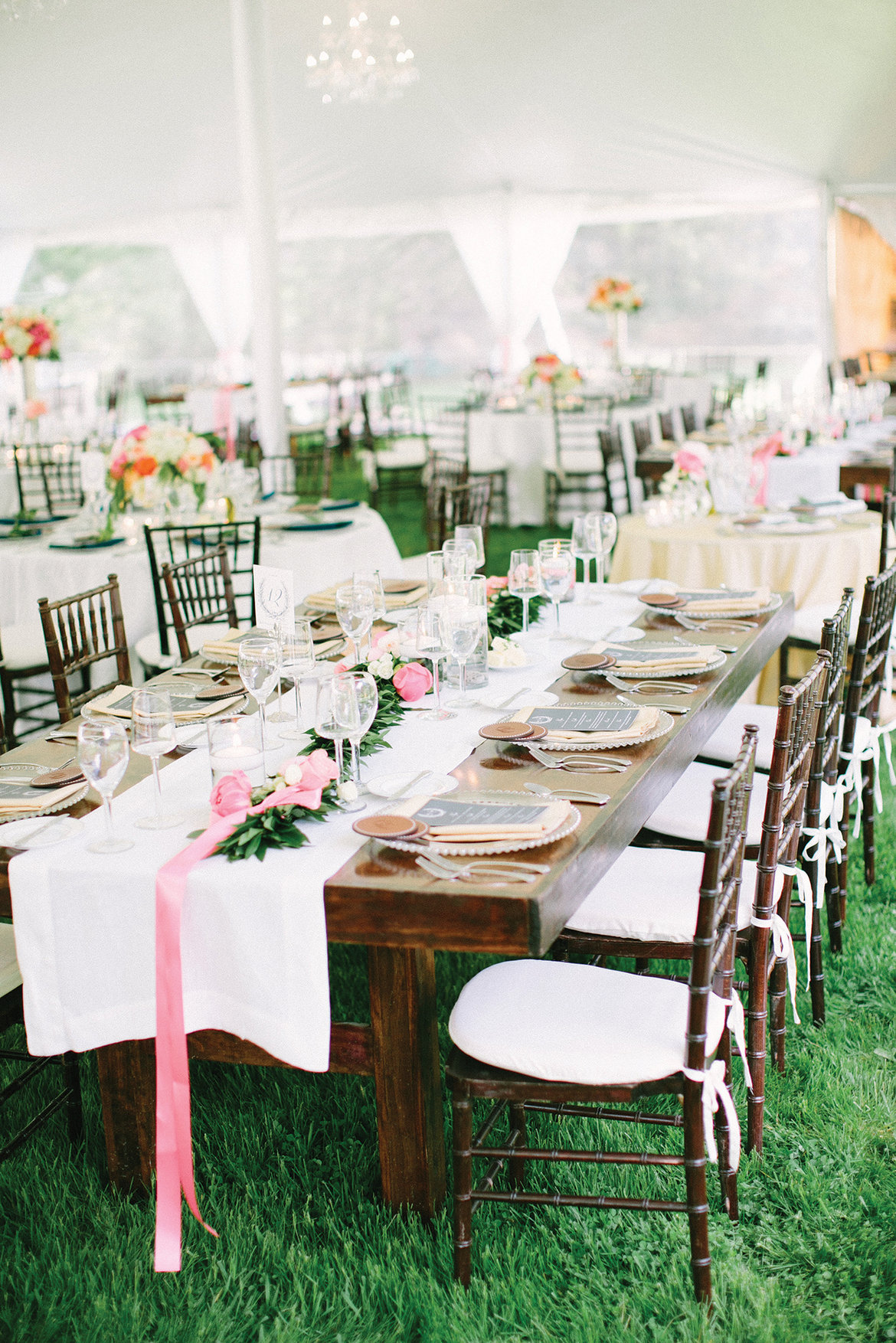 Photo Credit: Harriston Studio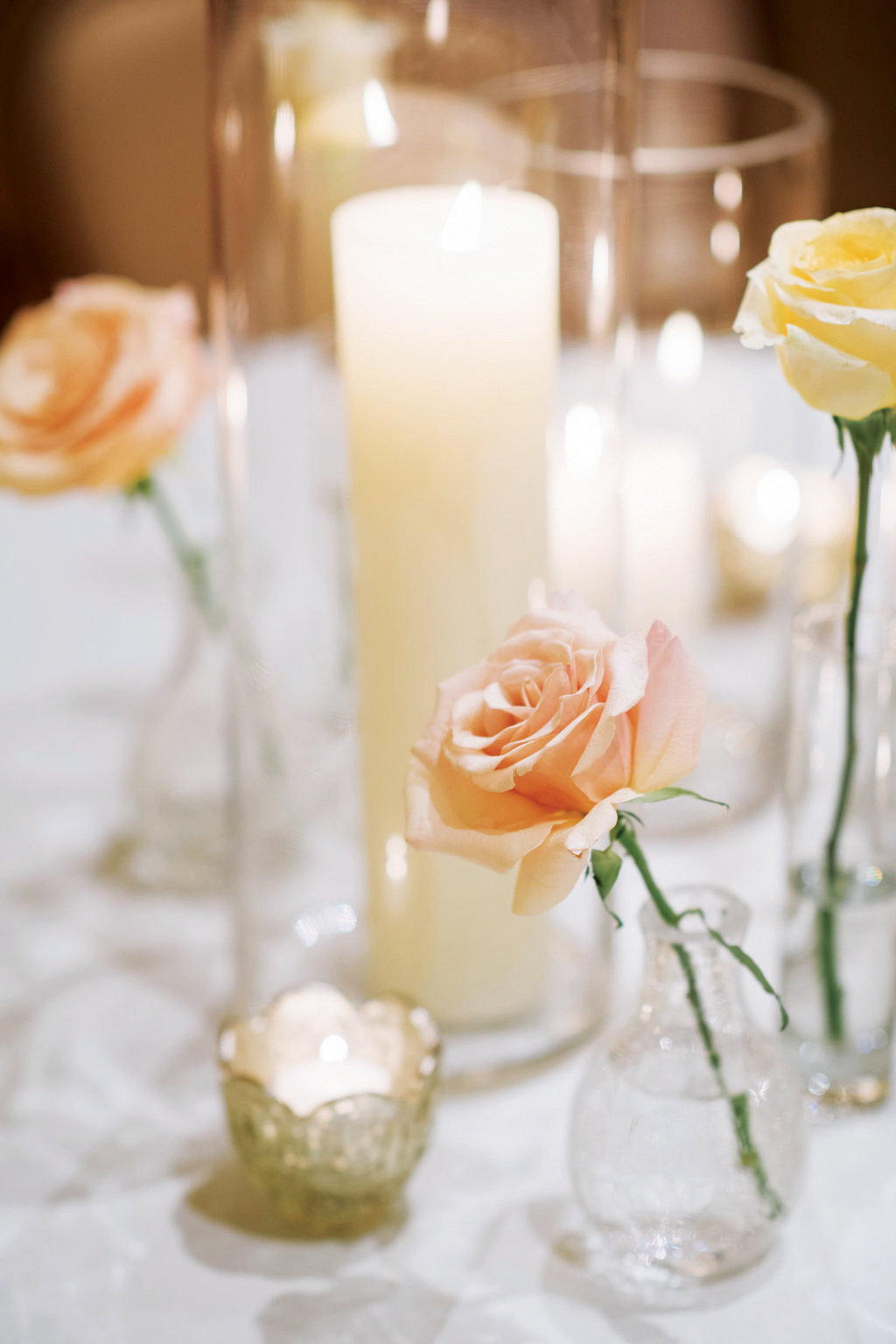 Photo Credit: Breanne Weston Photography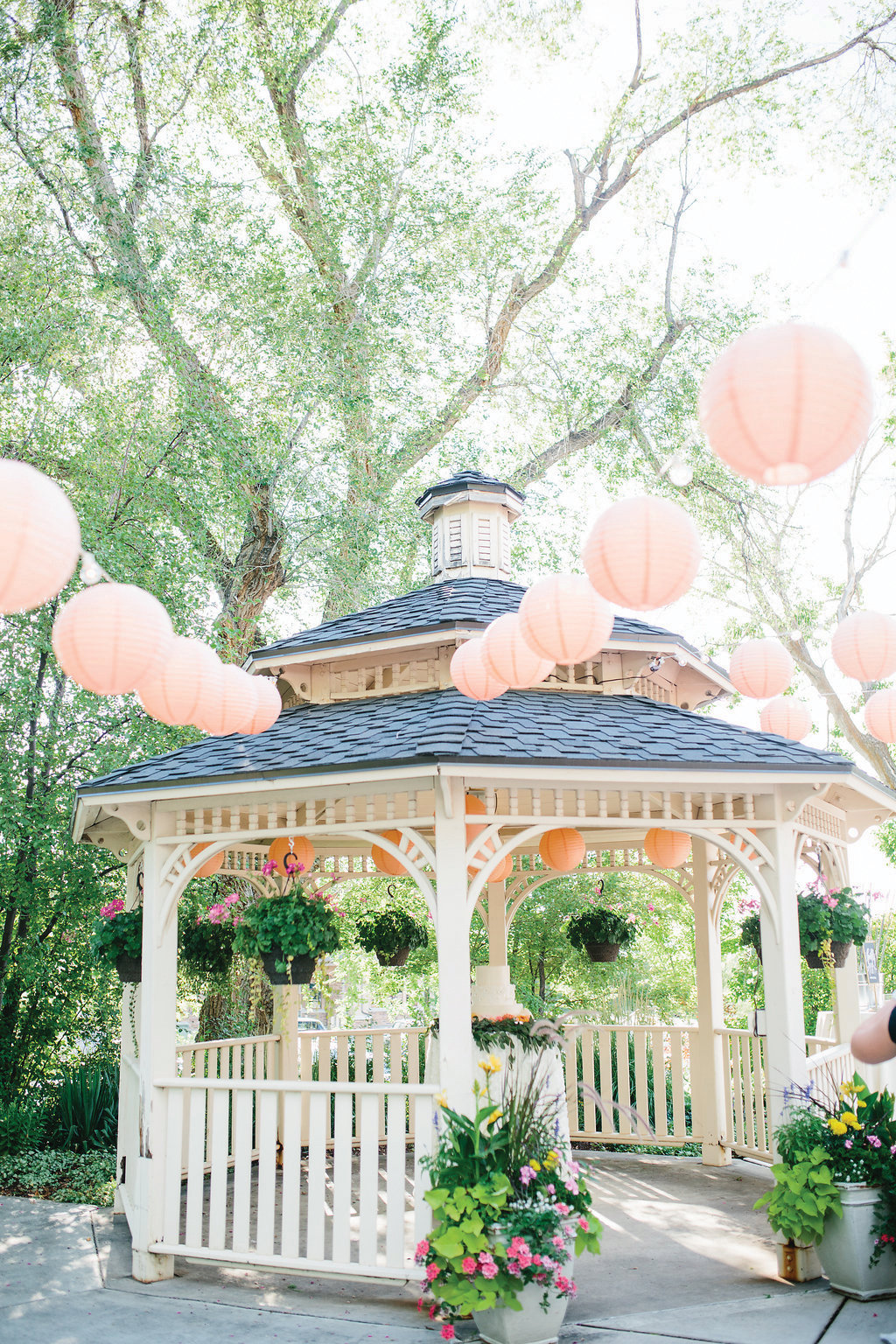 Photo Credit: Breanne Weston Photography
Encore metallics. Brides continue to embrace copper, rose gold, and pewter because they're so versatile, says Sara Fried, of Fete Nashville. Not only do they work with other colors for a look that's at once relaxed and fun, they are ideal tones for a black-tie evening. Pro tip: "Use shine strategically," says Sarah Chancey, founder of Chancey Charm Weddings, in Atlanta and 11 other cities. "Metallic linens on every table is too much: better to save the shine for the head and display tables."

Photo Credit: Evin Photography
Neutral territory. From charcoal to blue-greys, or grey-browns, "This color palette is perfect for the bride who wants to achieve a classic, sophisticated feel that won't seem dated or look too trendy in years to come," says Michelle Cousins, the planning guru behind Michelle Leo Events in Utah.

Photo Credit: Anna K Photography
Surprise settings. Today's couples want a wedding that will blow their guests away, and one of the key elements to an unforgettable event is the choice of venue. "Any place with a large plot of land or a distinct building — or both — will allow couples to really personalize their wedding and help them tell their unique story," says Amy Cagginello, founder of Amy Champagne Events in Connecticut.
Make it work! If it's not practical to book a unique wedding venue, Bianca Hall of Chicago's Estera Events says lofts and tents will give couples more room to get creative. "Or book a rooftop space with a jaw-droppingly fantastic view!"
The Flowers
These pretty petals are more than simply lovely to look at — they're memory makers.
Swoon-worthy blooms. Peonies, garden roses, ranunculus, dahlias and other "soft-petal" blooms are the top-requested flowers from coast to coast — and for good reason. "They epitomize romance," says Zoe Gallina, creative director of Botanica international Floral Design in Florida. Peonies, in particular are in high demand, with one planner noting that some brides will time their weddings to take place when peonies are in peak season. Loose rose petals, used as a "garland" or runner atop tables or scattered among floating candles, are another trend that's coming on strong.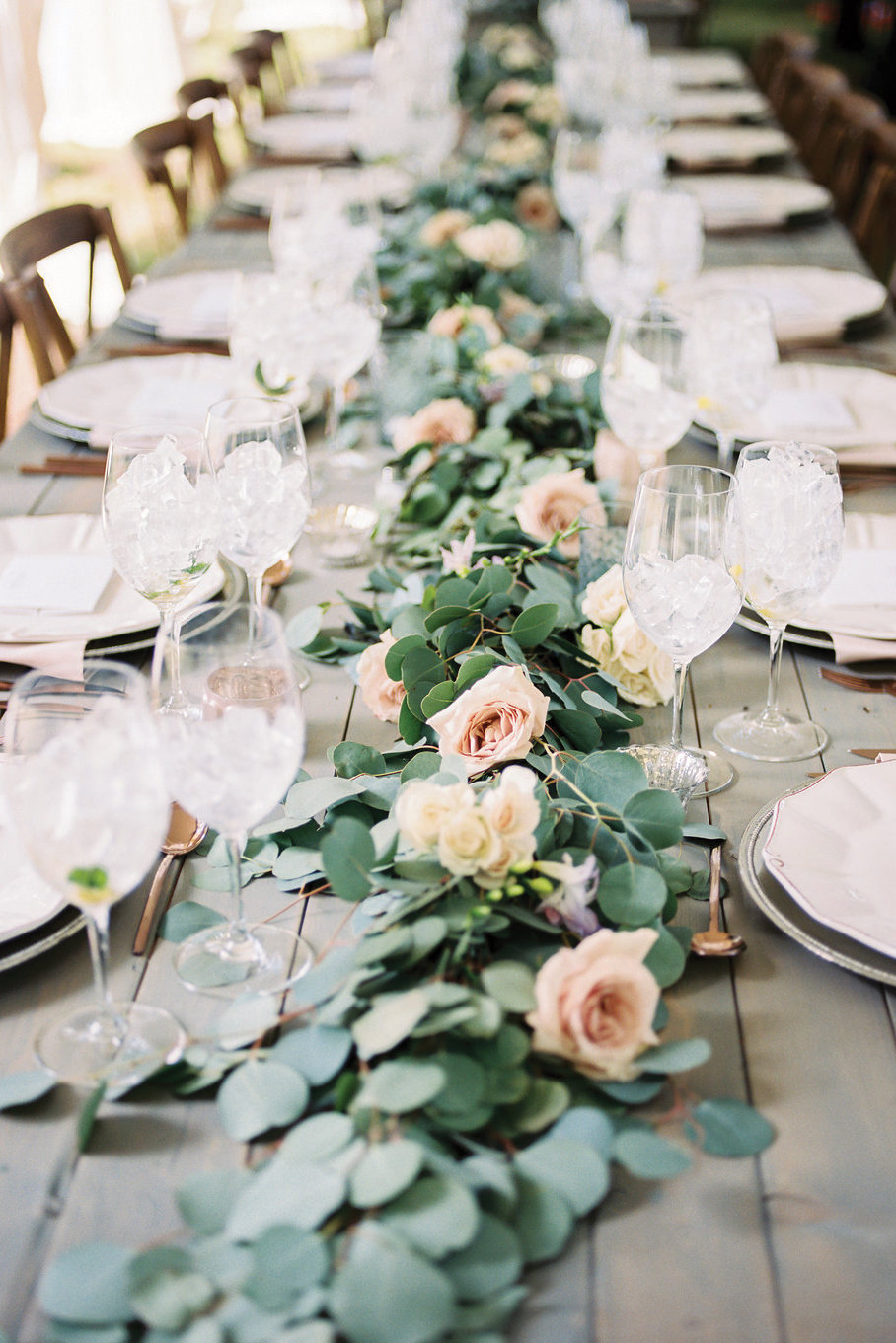 Photo Credit: Megan Robinson
Flights of fancy. Tall glass trumpet vases are making a comeback. "they allow for large, lush arrangements," says Cousins, "but they sit above guests' heads, so it's easy for conversation." similarly, Bosse is seeing a renaissance of linear, more tailored centerpieces, as opposed to the loose, "fresh-picked" style that's been popular in recent years. "these structured arrangements fall in line with the trend toward a more classic wedding look overall," she says.
Sophisticated whimsy. At the other end of the trend spectrum, gallina says flowering plants like king- and pink-ice protea, along with assorted bold tropical blooms and small potted plants, lend a dose of stateliness for brides who want arrangements that feel natural and organic — yet elegant.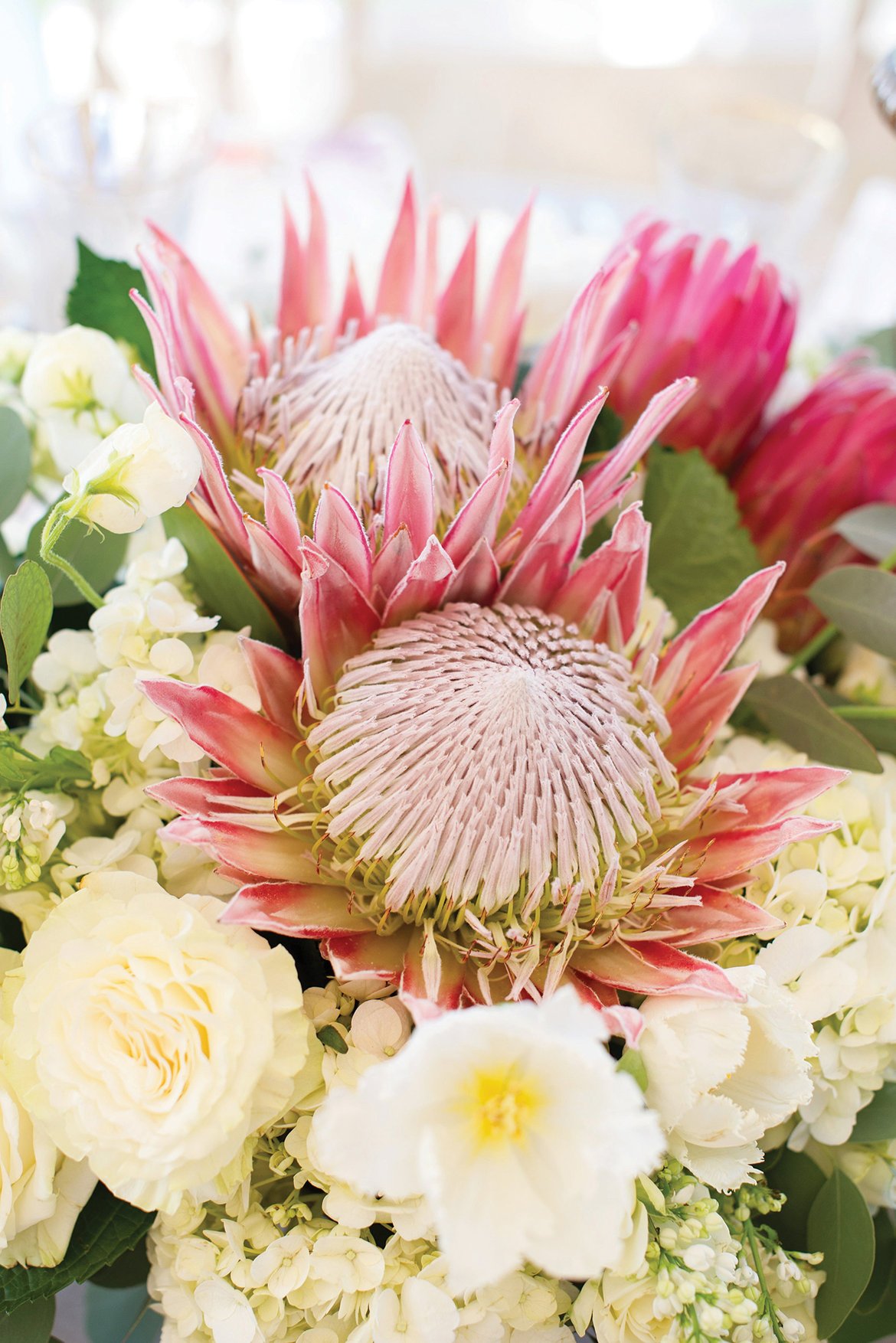 Photo Credit: Jamee Photography
Mix it up. Few brides want their tables to look "too perfectly organized," says Amy Marella, owner of the hidden garden Floral Design in Los Angeles. "they want a more eclectic feel," she says. Create the look by using a mix of containers and featuring two or three different centerpiece designs.
Still going strong! Hanging floral centerpieces aren't going anywhere anytime soon, says Rhiannon Bosse. "Instant wow! What's not to love?"

Photo Credit: Wild Native Photography
Pages