This past year certainly hasn't been an easy one for engaged couples. And in the midst of all the chaos, it can be hard to see the silver lining — but it does exist! Here are a few reasons to feel thankful for your experience.
By: Kristen Klein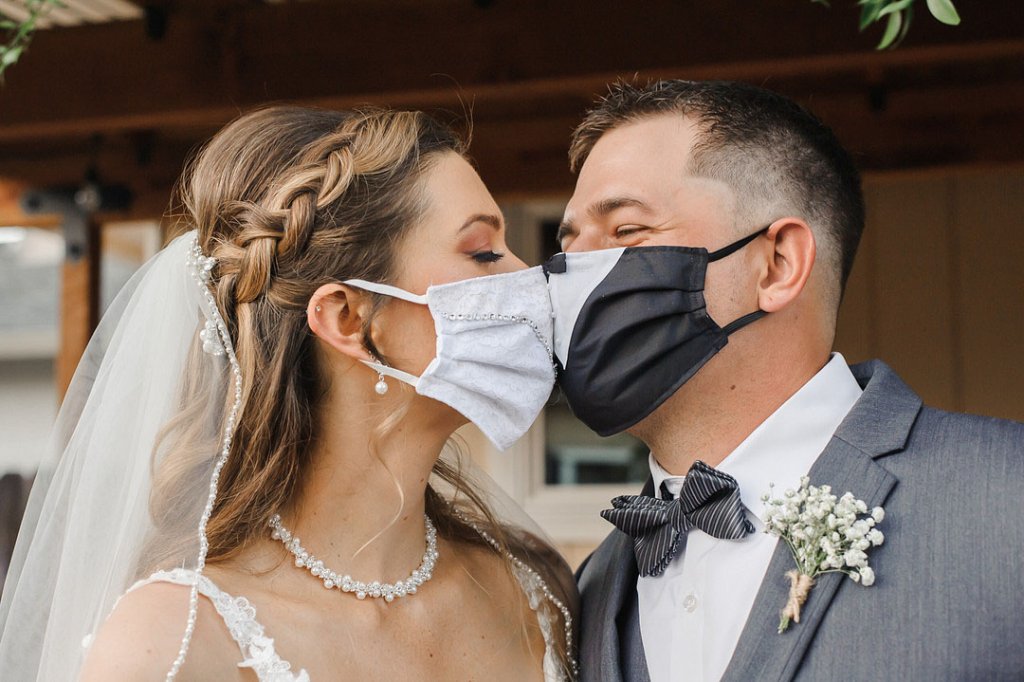 Photo: Brooke Halvorson Photography
You've Been Given the Gift of Time
Planning a wedding is hard work, and the never-ending to-do list can make even the most relaxed bride feel overwhelmed. If COVID-19 forced you to postpone your wedding, embrace the extra time you've been given. Take a pause from the wedding plans to collect your thoughts and refocus your energy. When you're ready to dive back in, you'll be looking at your wedding from a fresh perspective. 
You Can Refocus on What's Really Important
All too often, brides find themselves caught up in the pomp and circumstance of planning a wedding and temporarily forget about what's really important — preparing for your marriage. If you've been quarantining together, you've likely learned a tremendous amount about each other: how to peacefully coexist in a shared space, how to have meaningful quality time at home, and how to handle those little quirks you never noticed before — all important aspects of a happy marriage! Socially distancing from everyone else has given you a mini marriage bootcamp, and you can feel even more confident taking those vows.
You Can Have the Actual Wedding of Your Dreams
Maybe the big formal wedding was someone else's dream, not your own. The pandemic is the perfect excuse to trade in your fancy wedding for the beach elopement or city hall wedding you secretly wanted anyway.
On the flip side, maybe you do truly want the big wedding — and when you're able to safely host it, your celebration will be on the next level because your loved ones have gone months without gathering together to celebrate one of life's happiest milestones. Your wedding can give everyone something to look forward to and serve as a happy reunion. 
Technology Has Made Everything Easier
Before COVID-19, how many of us had even heard of Zoom? But now, even great-grandparents are well-versed on how it works. Take advantage of tech every step of the way with your new wedding plans. Meet with vendors over video chat. Take a virtual tour of prospective wedding venues. Host a virtual bridal shower or bachelorette party. And, of course, when it's time for the big day, add a Zoom option for your loved ones who can't make it. 
Your Wedding Has Its Own Unique Story
For better or for worse, this wedding-planning experience is something you'll never forget. 2020 brides will always have a special bond, and the craziness you've endured as a pandemic bride is something you'll be retelling to your children and grandchildren in the years to come.
—Kristen Klein