Wedding logistics have never been more challenging, yet event pros have prevailed and triumphed. Take inspiration from planner Jove Meyer.
By: Carol Straley
Clients have learned to expect the unexpected from Jove Meyer Events, based in Brooklyn, NY. "My weddings stand out because they are the opposite of 'traditional' and or 'classic' weddings," says Jove. "They break the mold of what a wedding 'should' look like and dare couples to showcase their love authentically."
"I am also known as an activist for inclusivity and equality in our industry," says Jove, "and proud to be powered by partnerships with fellow small businesses owned and operated by women, people of color, and queer people."
Favorite Moments from Pre-Pandemic Weddings
"There are so many favorite moments I miss, from packed, late-night sweaty dance-floor moments to hugging my couples and their families. You do not realize how close you get to your couples until you are not allowed to touch them, and have to be 6 feet away from them!
"I miss watching the wedding come to life, the transformation of a blank space into the wedding of my couples' dreams. I miss seeing my creative partners, and watching them make their magic in person. I miss the people-to-people relationships with everyone!"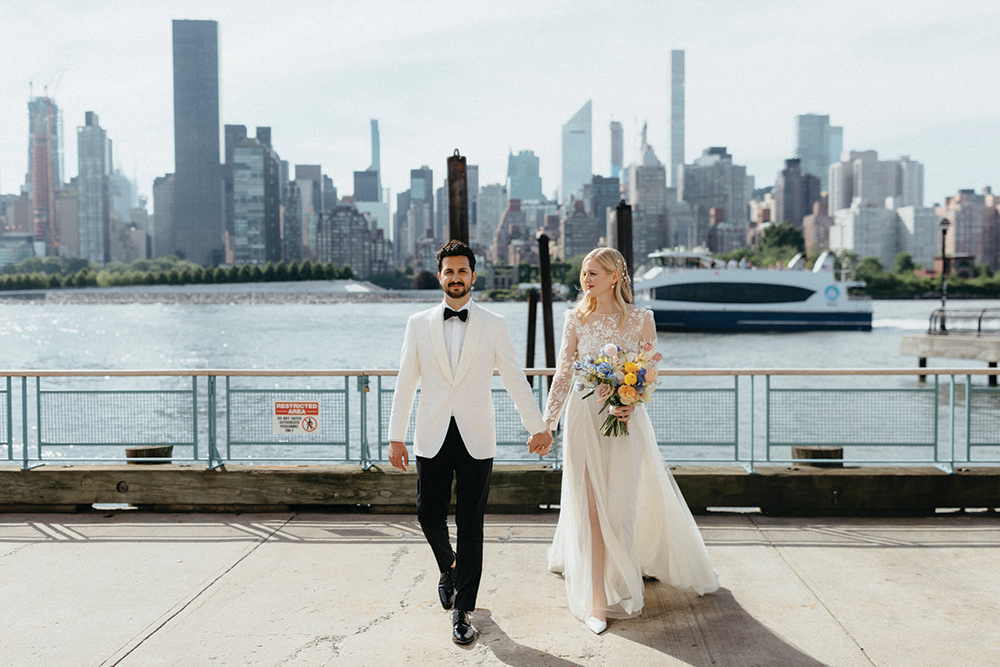 Favorite "New Normal" Moments
"For our Zoom weddings we made sure to send all our guests custom invitations, and gift boxes filled with items for them to enjoy along with the couple, from cake and champs to sweet and savory snacks!"
"It was easy to keep it simple when it came to intimate ceremonies with no in-person guests, but we wanted to make sure the couple felt they were being celebrated. So we created some amazing ceremony backdrops to honor the special moment, such as a beautiful circle arch from Mimosa Floral Design for a memorable private lakefront wedding."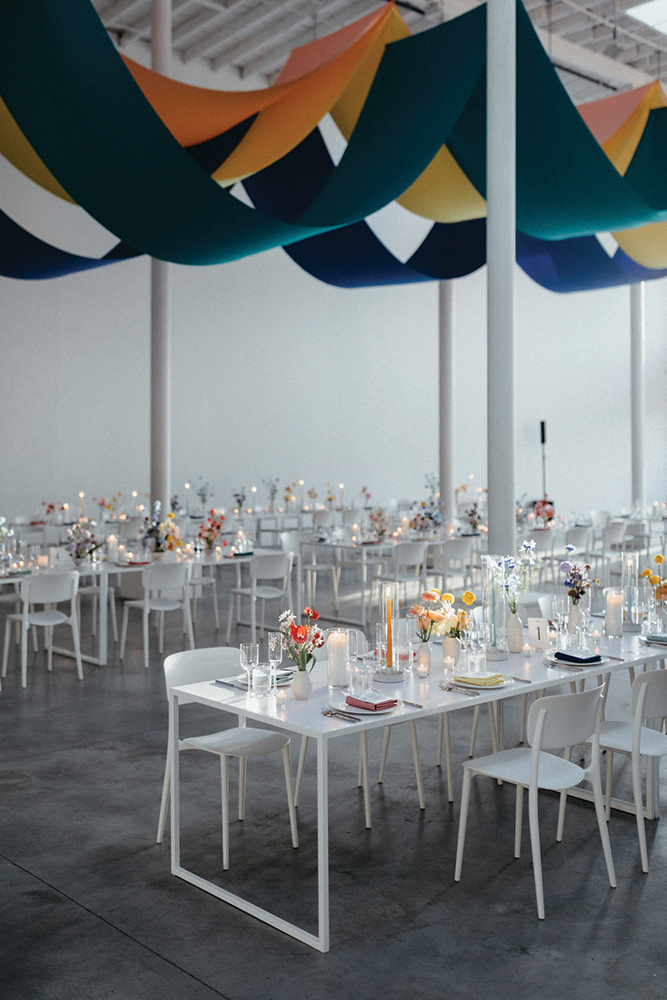 Silver Linings
"I learned that time is precious and love matters the most. While weddings were canceled and/or postponed, love was not canceled and never will be!
"2020 gave me time I did not have before, and in that time I got creative in designing Norsdale, a colorful Catskills escape that can accommodate groups of up to 18 guests. Created by myself and two friends in creative fields, Nick Harris and Tim Harrison, our goal was to create a new experience in hospitality that was not only bold in design but thoughtful in the details."
Planning in 2020 was for the most part the same as in other years, but double or triple the work, given the uncertainty of the pandemic. Our partners have been amazing in their flexibility and generosity in these unprecedented times."
Looking Ahead
"I am looking forward to the return of in-person celebrations. A year of no in-person weddings was not easy. You do not know what you miss until it is gone and I miss weddings and events terribly, and am so looking forward to being back at it with my creative partners and couples! I am looking forward to hearing vows, watching couples dance, families dance, hearing toasts — both the good and bad ones — and getting back to what I love!"
Why I Love Weddings
"I love love! I am a hopeless romantic, and feel so lucky to be working with couples to share in the celebration of their love story. There are 7.6 billion people in this world, and the fact that two people found one another and have decided to build and share a life together is so magical. I could not think of anything more amazing to do!