Had to change your wedding date thanks to COVID-19? Here are some fun ways to honor the original date you planned to get married.
By: Kristen Klein

Photo: Jana Williams Photography / Event Planner: Sterling Social
Let's face it – 2020 has been a rough year for brides-to-be. So many couples were faced with the difficult decision of postponing or canceling their weddings. And if your original wedding date held sentimental value for you – say, the anniversary of when you first met or your beloved grandparents' wedding date that happened to fall on a Saturday during your wedding year – changing the date can be especially hard to swallow. But there's no reason you can't celebrate your original date at home! We could all use a little more cheer this year.
"If your wedding date has been postponed, or even postponed for the second time, it may be hard to see the silver lining. Just know you are not alone. Although your original wedding date isn't happening, [that] doesn't mean that date doesn't hold a tremendous amount of significance in your heart. You have poured endless hours into that day, down to the very minute; that day was intended to be your forever, and because of that, you should celebrate," says Kaeleigh Testwuide, founder and owner of The Diamond Reserve.
Cake Makes Everything Better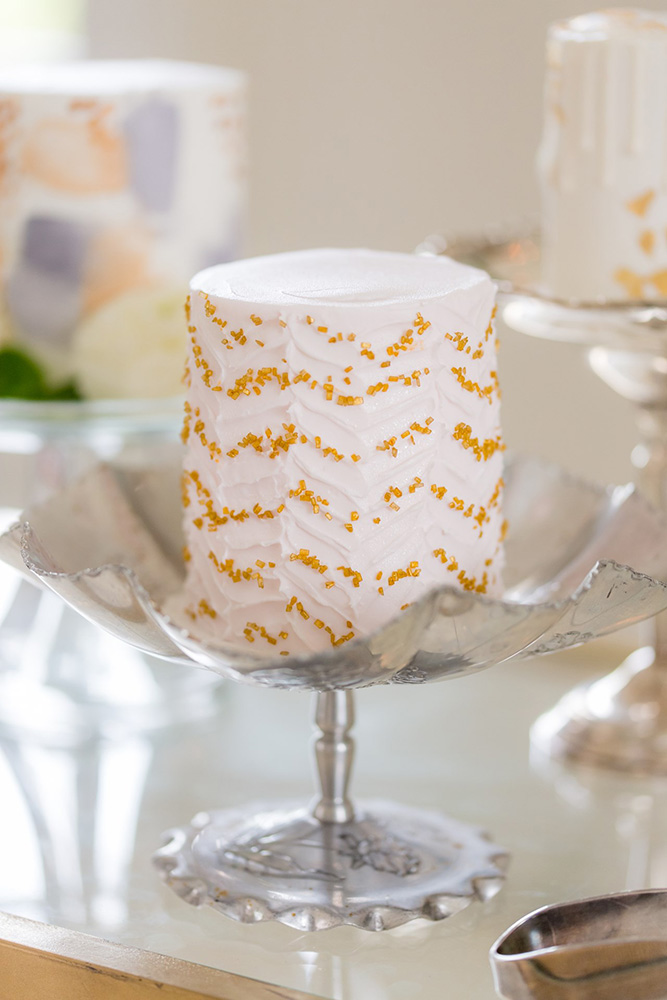 Photo: Krista Joy Photography / Event Panner: Southern Sparkle Wedding Planner / Cake: JC Cakes
Choosing the design of your wedding cake is one of the most fun parts of planning your wedding. Having to wait additional time to see that vision brought to life can be a real bummer. Ask your baker to create a mini-replica of your cake to enjoy on your original wedding date.
"We believe that all of life's special moments should be celebrated and what's a celebration without cake?" says Randi Smith of Sugar Euphoria. "[Couples] can grab a bottle of their favorite champagne and toast to their upcoming wedding and life together."
Indulge in a Special Dinner

Photo: Ashley Burns Photography / Event Planner: Talk About a Party!
"Your original wedding date deserves to be surrounded by love, just like you will be on your 'new' big day. If you're not social distancing from your parents, get the family together for a great meal," says Ashley Lachney, owner and lead planner at Alston Mayger Events.
Order your favorite takeout, or take it a step further and get a preview of your wedding dinner by ordering from your caterer. "Ask for detailed plating instructions. Grab a couple arrangements from your florist, a couple of taper candles, and create a really stunning tablescape to dine around," says Lachney.
Practice Your First Dance
Make the night all about romance. Get dressed up in an elegant dress and a nice suit (but save your wedding-day attire for the new big day!) and plan a special evening in. "Celebrate with a dinner at home, eat cake, take fun photos dressed up, practice your wedding dance and make the day something special that you'll still want to remember every year," says Matt Ramirez, senior VP of marketing at Generation Tux.
Exchange Vows

Photo: Megan Braemore Photography / Event Planner: Cape Cod Celebrations
If you're sticking with the traditional wedding days for your actual wedding, your original wedding date is a perfect time to share personalized vows in the privacy of your own home. "It's a chance to reflect on why you still plan to marry your partner at a future date. You may be surprised how your vows change when you finally get to celebrate on that future date!" say Jamie & Stephanie of Cape Cod Celebrations.
Give a Gift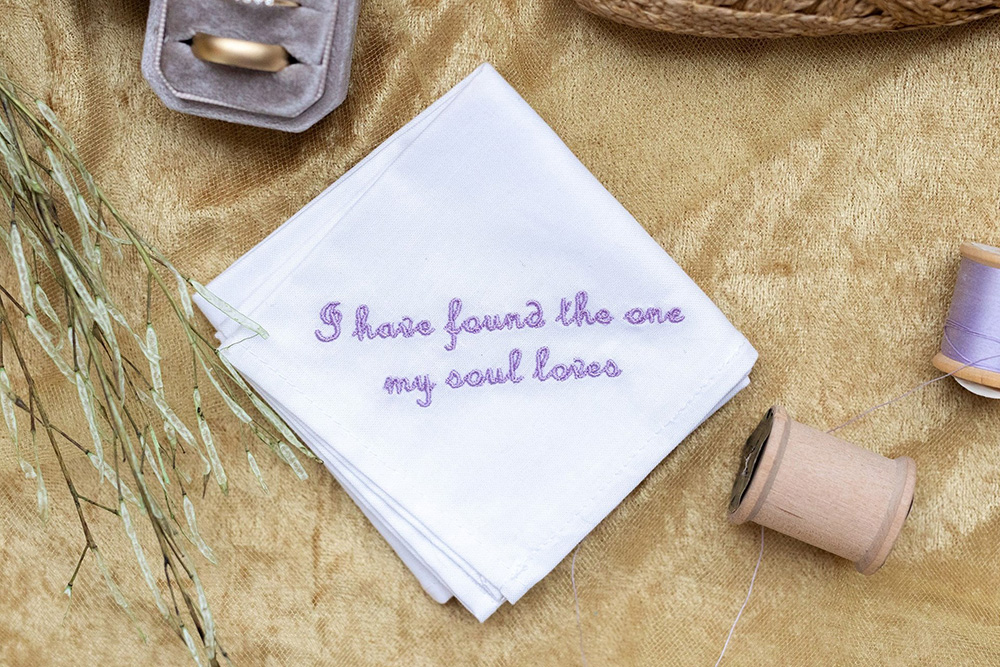 "Exchange gifts that are representational of this day [and] can be worn on your wedding day; a watch for him, and maybe a pendant or earring for her, engraved with your original wedding date and later engraved with the date of the day you finally say 'I do," says Kaeleigh Testwuide, founder and owner of The Diamond Reserve.
Put Pen to Paper
Your original date can be a perfect time for some reflection and soul-searching. "Write a letter to your future spouse detailing things you want to remember about this day specifically. Hang onto it, and deliver it to them on your new wedding date to read. When you're finally in the moment on your big day, it will be a sweet reminder to stay present throughout the day, and aid you in seeing how far you two have come together," says Lachney.
Start the Countdown
Your nearest and dearest are likely almost as bummed as you are about the postponed wedding. Turn the original date into a celebration instead, and kick off the countdown to your new big day!
"Mail out party packages to your wedding party and host a zoom with them to officially start the countdown to your new wedding date. Include things like ingredients to your signature drink or things you may have ordered with your original wedding date on it, like koozies or cocktail napkins," say Jamie & Stephanie of Cape Cod Celebrations.
Pack a Picnic

Photo: Heather Kincaid / Event Planner: Orange Blossom Special Events
Did you fall in love with your venue because of its beautiful grounds? "Reach out to your venue to see if they'll let you and your betrothed bring a picnic lunch and enjoy the outdoors at your wedding venue," says Brooke Avishay of Orange Blossom Special Events. "Spending time in nature with the one you love will undoubtedly raise your spirits!"
Have a Staycation
"Were you planning on getting married at a hotel in or near the city you live in? Treat yourself to a staycation and a date night at a hotel. Order room service, get dressed up, or stay cozy in robes. Order in some champagne and cheers to a milestone date you'll never forget!" says Angela Margolis, co-owner of Sterling Social.
Play a Game
Make the day all about you as a couple! "Remind yourselves of all the reasons you decided to get married and plan a scavenger hunt around the city you fell in love in. Stop by special and meaningful places such as where you had your first date or first kiss, your favorite date night spot, and even the place you got engaged. A walk down memory lane will bring up all the happy emotions surrounding this special time in your engagement," says Margolis.
Video Tribute
(Psst – send this idea over to your MOH!) "If you're a bridesmaid or groomsmen wanting to treat your friend with a meaningful surprise, have the couple's closest family and friends record a quick message about their relationship. Edit a video that can be shown to the couple on their original wedding date so they can enjoy all the love and well wishes that would have been surrounding them that day," says Margolis.
Make it Legal

Photo: Wesley Evans Photography / Event Planner: Bridal Bliss
"You can still get married on your original wedding date! If you and your fiancé don't want to wait, you can still sign your marriage license and get married on the day you planned. You can then choose to share the news with family and friends, or keep it just between the two of you. There is no need to alter any of your plans on your new wedding date; you can again say your vows and 'I do' in the presence of your friends and family at your big celebration," says Karese of Detailed Floral Design.