Hey, "I do" crew! When you can't toast the bride in person, turn up the fun at her virtual bachelorette party with some delish canned cocktails.
By: Jacklyn Wertman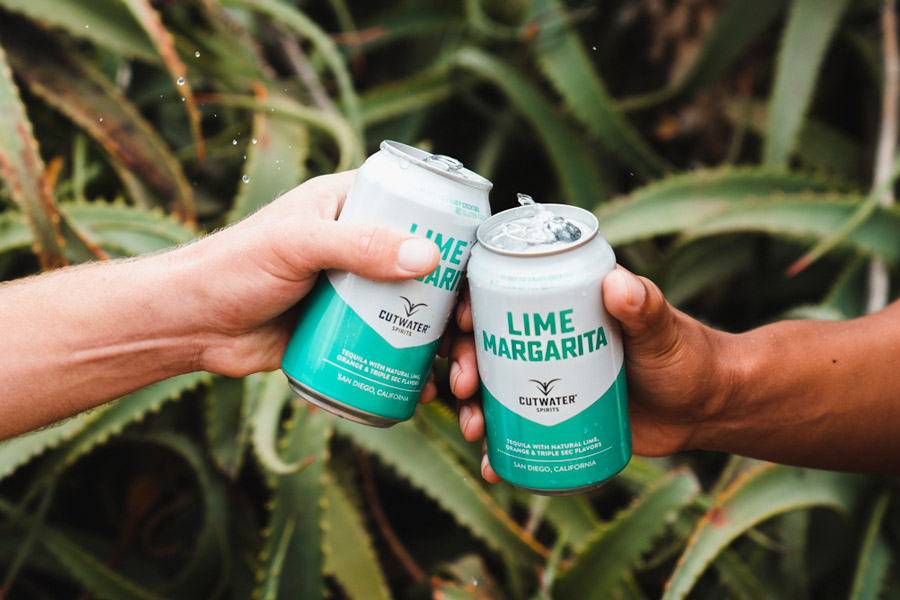 Ideal for virtual festivities, this lime marg lets the good times roll with its tasty concoction and 12.5% ABV. Round up the gals and change your Zoom backgrounds to something beachy!
2. Boulevard Brew Co. Fling Craft Cocktails
Here's to a last Fling before the ring! We are loving the convenience of these canned drinks; skip the mixing and get straight to celebrating. Our favorites include the bright, crisp Blood Orange Vodka Soda and tangy, cooling Mojito – both 100 calories, gluten free, and ready to keep the party going. 
3. Taffer's Mixologist — Sparkling Craft Cocktails
With distinctly refreshing flavors, such as Cucumber Jalapeño, Strawberry Basil and Pineapple Coconut, you wouldn't even know you were drinking a spiked seltzer. Plus, they are all only 100 calories and super low in carbs. The Strawberry Basil is a must-try, with a unique taste of fruit and herbs that is totally on trend.  
4. Miami Cocktail Co. Organic Spritzes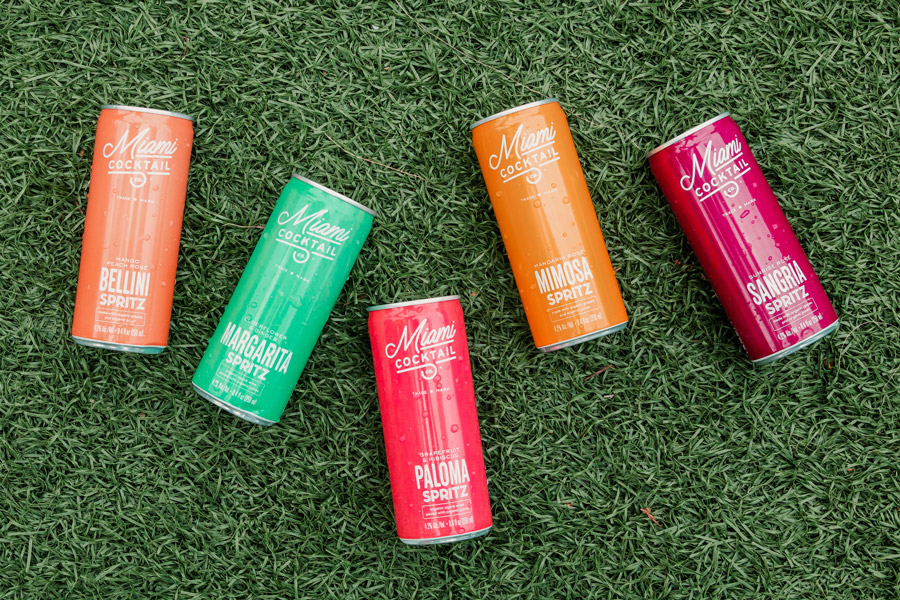 Plan a virtual getaway with these Miami-inspired, bubbly bevs. Grab your shades, stream some dance club music, and you're good to go. 
5. Crook & Marker - Spiked Lemonade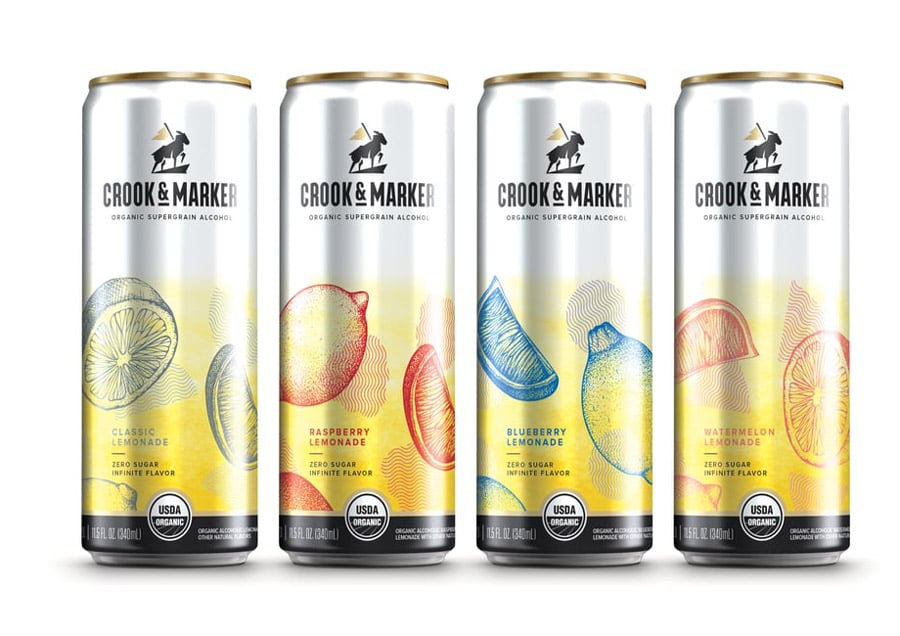 When life hands you lemons (like a pandemic that screws up your original bachelorette plans) ... drink lemonade. Add a little alcohol and we're in. 
6. Loverboy Sparkling Hard Tea
Loverboy sparkling hard teas are Zoom party-ready (no mixing or bartender needed!). Plus, they're only 90 calories and naturally sweetened with zero sugar. The White Tea Peach "kissed" with lavender has us swooning for more!
7. Volley 100% Blue Agave Tequila Seltzer
With just three simple ingredients: 100% blue agave tequila, sparkling water, and organic juice, Volley is sure to ace the bride tribe virtual taste test.  
Step up your alcoholic cider game with this crisp blend of hand-pressed heirloom apples and pears in honor of sweet things to come for the bride and groom. Tip: Virtue recommends a food pairing of chopped salad, pretzels or vanilla ice cream. We say, try it with all three for the ultimate Zoom party menu! 
Virtually cheers the bride and support a good cause with these environmentally conscious drinks. A portion of profits goes to global conservation and environmental initiatives to keep our blue marble (Earth) blue. 
10. Bev
Raise a can to your gals and take them on a California dreamin' themed virtual wine tour! Plus, Bev is a female-run business, so you know these drinks are crafted with love. Who run the world?
11. JuneShine Hard Kombucha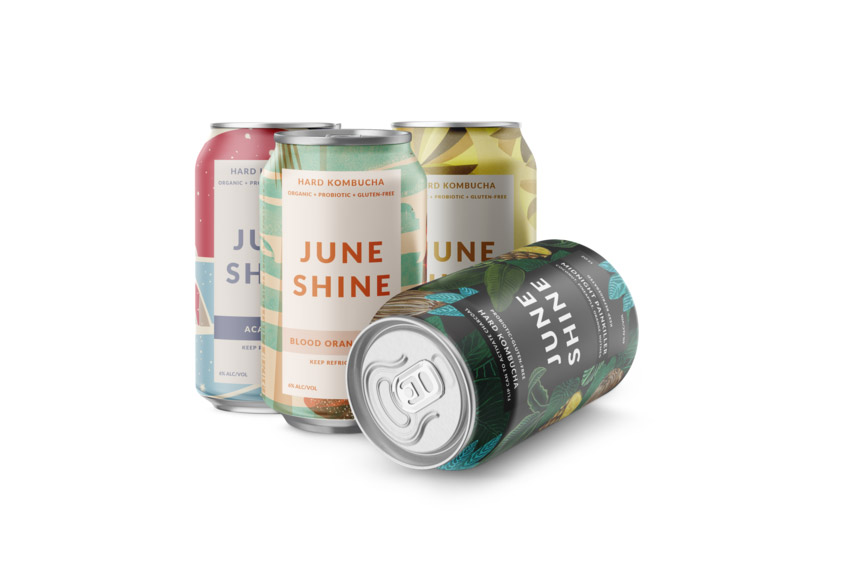 For a more bridechilla vibe, invite the crew to a Zoom Yoga sesh, followed by a happy hour of spiked kombuchas. JuneShine contains probiotics, antioxidants and vitamins, and is free of artificial coloring, GMOs and pesticides. It's less toxic for both your body and the environment!
This sparkling beverage is available in Grigio, Rose and Red, so round up your crew for the best virtual happy hour ever. Three cans of BABE adds up to one bottle of wine! Tip: Create some fun Zoom- and Insta-worthy moments and gift your guests with some BABE merch. There's even an adorbs BABE white sweatsuit that comes with a tie dye kit! 
Our favorite Pretty Little Liar, Shay Mitchell, is the co-founder of this brand-new Tequila soda, inspired by the surf style of the 90s. Featuring blanco tequila from a woman-owned distillery in Mexico and real fruit juice, we are ready to sip this refreshing beverage, grab some chips and guac, and pretend we are on vaycay.
BONUS: Wölffer No.139 Dry Rosé Cider LoRo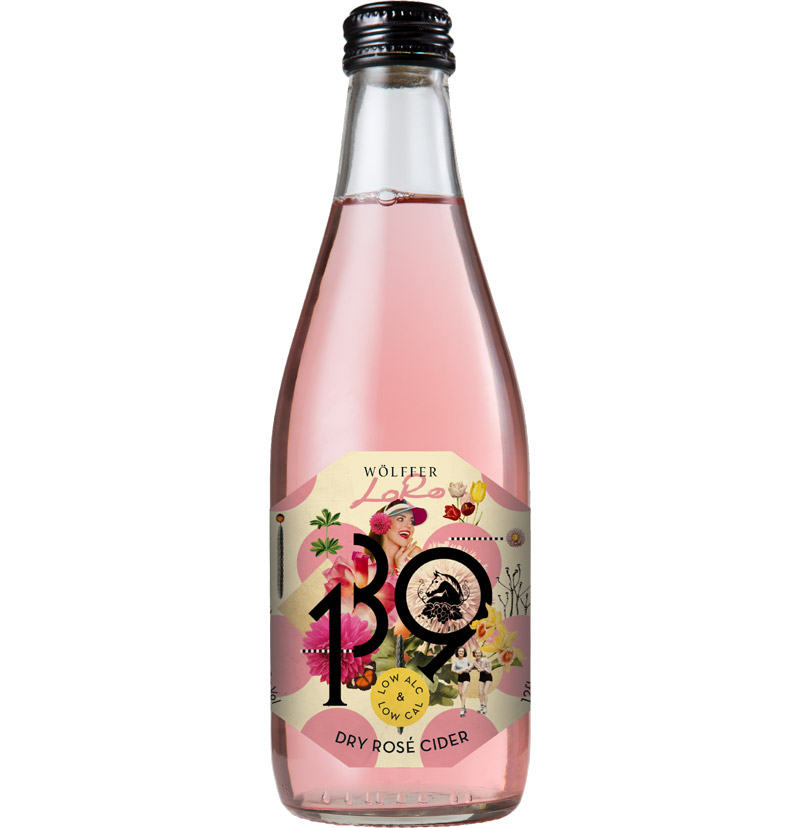 Although this is not a canned beverage, we think rosé + cider = magic. And, if you're looking to do a virtual wine tasting, Wölffer has you covered for your girls' night in.