Members of the bridal fashion community across the country are banding together to support health-care workers and brides-to-be affected by the coronavirus health crisis.
By: Kate Watson
Sareh Nouri

Sareh Nouri is using her fashion manufacturing company in New Jersey to produce medical masks. Those in the New York/New Jersey area who are interested in donating materials can email [email protected] for more information.
The Dessy Group

The Dessy Group, a New York City-based bridesmaid dress and formalwear manufacturer, is fundraising via GoFundMe to have protective masks and isolation gowns sent to NYC healthcare workers via their factory partners in Asia.
Hayley Paige + La Gartier

Hayley Paige is working with garter brand, La Gartier, to handcraft masks that are being donated to hospitals around the NYC area, as well as a few out of state hospitals and first responders. These masks do not replace medical-grade face protection like the N-95, but are intended to be worn over approved Personal Protective Equipment (PPE) for extra safety with a little bit of flair.
Leanne Marshall 
Recognized for her light-as-air bridal gowns, Leanne Marshall is hosting an online sample sale and campaign to benefit Meals on Wheels.
Grace Loves Lace

Grace Loves Lace is holding an online annual sample sale for brides-to-be to shop wedding gowns and select bridesmaids dresses at up to 50% off, with proceeds to help mitigate the spread of COVID-19 and assist with social distancing. In addition to the sale, the brand is waiving their priority service fee to make rush gowns (less than 4 months) more accessible for brides-to-be whose gown deliveries have been directly impacted by COVID-19.
Pronovias Group
Spanish bridalwear company Pronovias Group is donating wedding dresses to all hospital-employed brides-to-be working on the frontlines of the pandemic, including doctors, nurses, janitors and cafeteria staff. Eligibility for a free gown from The Heroes Collection is exclusively available in Pronovias flagship stores until August 31, 2020.
Azazie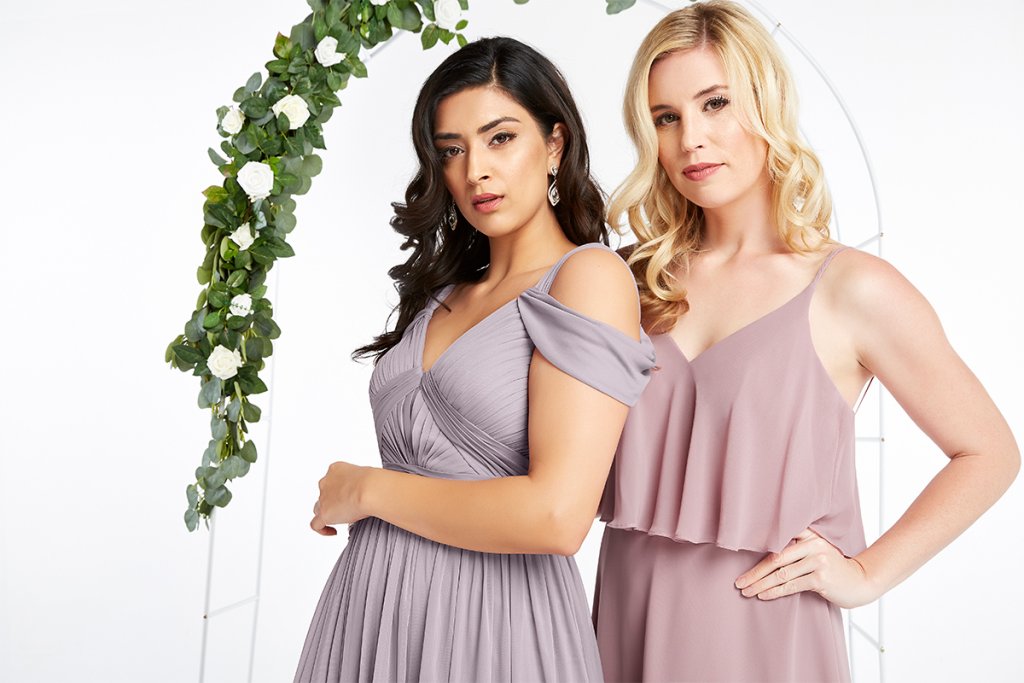 California-based wedding dress and bridesmaid brand Azazie is donating 1,000 N95 masks to the Santa Clara Valley Medical Center in an effort to aid the hard-working nurses, doctors and employees combatting the COVID-19 virus that has hit the region hard. Azazie is also giving away more than 30 wedding dresses throughout May to brides whose plans have been affected by the pandemic. Get entry details here.  
Anne Barge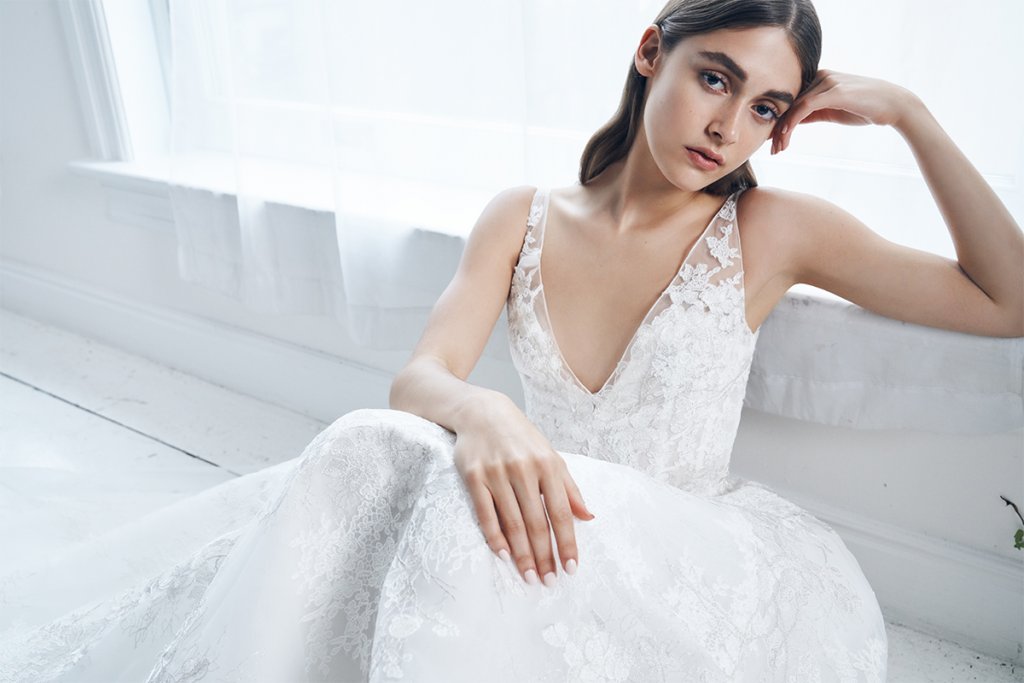 Anne Barge launched the Health Hero Program, which offers a 20% discount on all wedding gowns for healthcare workers from any of the below-participating retailers. This initiative will extend through December 2021 in support of all brides-to-be who have put their life on the line to help fight the spread of COVID-19. Healthcare workers only need to provide their medical I.D. badge or credentials to receive the discount.
Top participating retailers include: 
Kleinfeld Bridal (New York, NY)
Kinsley James Bridal (Los Angeles and Walnut Creek, CA)
I Do Bridal Couture (Baton Rouge and Covington, LA) 
Nyanza Bridal (Kirkland, WA) 
Bella Bianca Bridal (Chicago and Oakbrook, IL) 
Elizabeth Johns Bridal (Ardmore, PA) 
Bridal Atelier of Montclair (Montclair, NJ) 
Calvet Couture (Jacksonville, Sarasota and Winter Park, FL) 
Musette Bridal (Boston, MA) 
Sposa Bella Bridal (Birmingham, MI) 
To help alleviate the stress of incurring any additional costs that may not have previously been budgeted for, Anne Barge is waiving all rush fees for Summer and Fall 2020 wedding dress purchases. The Anne Barge Bridal Atelier in Atlanta is also offering incentives for brides who are supporting the brand locally. Those who purchase an Anne Barge gift card for $800 will receive a voucher valued at $1,000. This voucher may be used towards the purchase of a gown or accessories from the atelier. The voucher must be used in full.
Kelly Faetanini

Kelly Faetanini is working with her overseas gown and fabric suppliers to have 1,500 surgical masks, 900 N95 masks, and face shields shipped to her headquarters to donate to local New York and New Jersey hospitals. She's also in contact with overseas PPE manufacturers in an effort to distribute proper resources to New York, New Jersey, Boston, and D.C. hospitals. Lastly, the wedding gown designer has asked all of her retail salons to help repurpose cloth from garment bags for seamstresses to make masks.
Morilee by Madeline Gardner

Morilee by Madeline Gardner will be gifting wedding dresses to those on the front lines supporting the country during this uncertain time; This includes grocery store workers, nurses, doctors and paramedics, mail carriers, and delivery services among others. She will be fielding nominations for newly engaged women to receive a wedding dress of their choice designed by Madeline Gardner.
Mia Riley Designs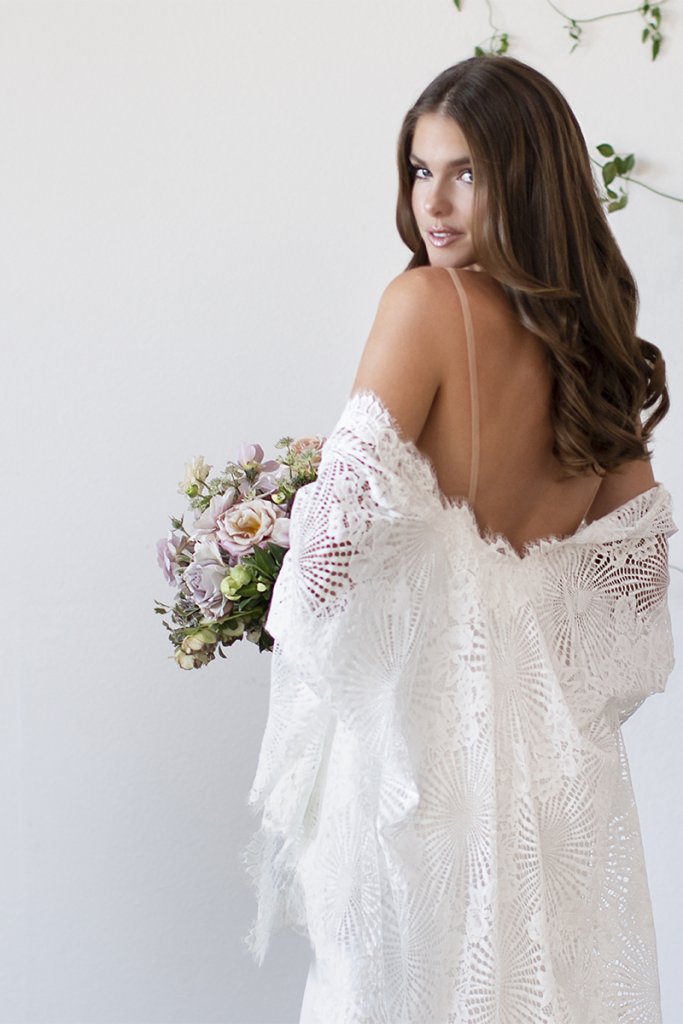 Mia Riley Designs, an LA-based bridal company focused on inclusivity and affordability, is offering a discount on their gowns for all essential workers. For more information, direct message @miarileydesigns on Instagram. 
Nina Shoes
Nina Shoes is offering 20% off to all brides who are or were planning to get married in 2020 with code NINABRIDES2020.