Gather your friends for a beach vacation. And, no, Snooki isn't invited.
By: Sharon Naylor
No, not that Jersey shore, with its fist-pumping reality stars and their orange tans. My getaway was miles south of that particular beach, in a quiet, family-friendly beach resort town called Wildwood Crest and in its sister city,  the Victorian mansion-filled Cape May.
Wildwood Crest is like a time warp to the 1950s. It has almost a Mad Men feel, with lots of bright colors and hotels named after flamingoes and Corvettes. I vacationed there with my family when I was a little girl, and this was my first trip back in over 20 years! We stayed at the Port Royal in Wildwood Crest because of its amazing pool with cabana-type shade deck and yummy snack bar. It's also right on the ocean, with rooms that are top notch. Going the week before peak season chopped our rates in half, and gave us extra dough for going out to dinner.
We're not club hoppers, plus Wildwood Crest is a dry town. No nightclubs, no bars. You have to drive a short way up the road to the next town for that. Anyway, the restaurants were our big thing—fabulous seafood places where you can sit out on a deck overlooking the ocean and put down a few pounds of shrimp, clams, steamers, lobster and crab (plus a garden salad). And a killer cheesecake!  We found the most amazing restaurant right over the bridge to Cape May, and went wild over the lobster and shrimp-topped pizza, with a creamy, luscious Key Lime Pie for dessert.
A big highlight of our trip was going to Cape May, the southernmost point of New Jersey, where the past century's old-money families had their summer homes. Many of them still stand there, amazing in their size and detail. Some are B&Bs, and we vowed to come back and stay there when we're married with kids. Maybe we'll meet there every summer.
Cape May is known for its many Victorian-era gingerbread mansions in candy colors of pink, purple, butter yellow and baby blue, with intricate swirled wooden details. A few-miles walk showed us some amazing B&Bs with their guests gathered on the porches, dressed up for dinner, sipping champagne and enjoying the night breeze. Horse-drawn carriages clomped by, and sunkissed kids skipped by with bags of fresh kettlecorn. This inspired us to head to the shopping center, where we spent over $100 in the fudge shop. You name it, we got it!
Another fun feature of Cape May is the beach's unique finds—Cape May Diamonds, which are bits of sea glass in teeny-tiny circular pieces. Put them into a rock tumbler, and they look like real diamonds! As the sun set, the beach shimmered with millions of these little stones and pieces of blue sea glass, making us squeal like little kids.
As the sun set on our diamond hunt, we happened to see my favorite thing in the world—dolphins playing out in the ocean. It was the most amazing sight, and to share it with the people I loved most in the world was priceless. We toasted with squares of fudge, and then walked up the beach to our hotel, with a bottle of champagne.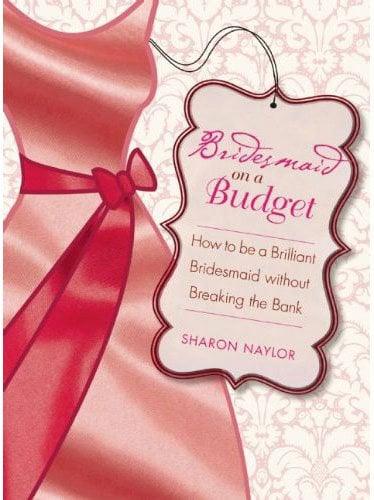 Sharon Naylor is the best-selling author of over 35 wedding books, including The Ultimate Bridal Shower Idea Book, The Bridesmaid Handbook and the new Bridesmaid on a Budget. Visit sharonnaylor.net for more bridesmaid tips and advice.