Whether you're looking for fine dining, spa treatments a-go-go, or soft adventure, there's a top resort for you.
By: Donna Heiderstadt
You want it all — included, that is — and your checklist of honeymoon needs and desires is super specific. Maybe you're seeking a lively party vibe or perhaps you are longing for laid-back seclusion. Even if you want everything in between — spas, sports, great food and more — we've found the best resorts in the Caribbean for you. Here, our list of the top spots across 10 islands — now all you need to do is choose your perfect match.

Photo Credit: Elite Island Resorts
Best for Foodies: Buccament Bay Resort, St. Vincent
This new-to-the-scene 150-villa luxury resort has upped the all-inclusive culinary ante with an array of well-executed eateries that will soon include an outpost of famed tiki bar Trader Vic's. You can enjoy a Caribbean-influenced buffet at Bamboo, take-away sushi at Ginger & Co., excellent Indian at Safran, and grilled steaks and fresh fish at Jack's. And in the next year traditional will meet modern Italian at Arlecchino and Asian-Polynesian creations at Trader Vic's will also be added. When not eating, relax at the pool and beach or burn off some calories with soccer, cricket, tennis and other Caribbean-perfect outdoor pursuits (room rates start at $780 a night; buccamentbay.com).
Best for Eco-Friendliness: The Verandah Resort Spa, Antigua
If your favorite color is green, book into this 180- suite property on Antigua. Green Globe-certified and located on 30 acres adjacent to a national park, The Verandah also has two beaches, the island's largest swimming pool, an activities complex and four restaurants. Suites, as the resort's name implies, all have a veranda with either a sea- or mountain view and at least 700 square feet of living space (room rates start at $570 a night; verandahresortandspa.com).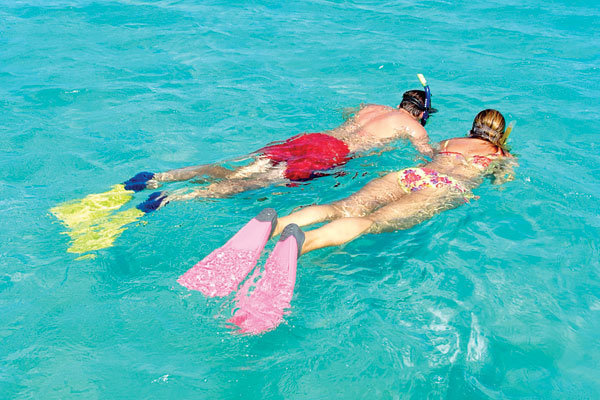 Photo Credit: Elite Island Resorts
Best for Luxury Lovers: Zoetry Agua, Punta Cana, Dominican Republic
This serene 51-suite property marries the best of all-inclusive ease with the pampering of an upscale boutique resort. Located on a private beach in popular Punta Cana, Zoetry Agua's spacious thatched-roof suites are set around two palm-lined serpentine pools and boast hardwood floors, marble bathrooms with Bulgari amenities, and private terraces. There's also complimentary laundry service, unlimited worldwide calling, a free 20-minute spa treatment and a selection of organic menu options in the three European- and Dominicaninspired restaurants, as well as access to sip, savor and see the cuisine at neighboring Secrets, Dreams and Now properties (room rates start at $469 per person, per night; zoetryresorts.com).

Photo Credit: Zoetry Wellness and Spa Resorts


Photo Credit: Zoetry Wellness and Spa Resorts 
Best for Active Types: Couples Swept Away, Negril, Jamaica
Keeping your heart pumping will be no problem, mon, at this 19-acre, 312-room couples-only property on the beach in Negril, Jamaica. Competing for your attention with the six restaurants and eight bars are a selection of courts (tennis, squash, racquetball and basketball), a lap pool, aerobics studio, fully equipped gym, daily scuba, unlimited golf and more. And if all this isn't enough, you can always head down the beach and try a bit of cliff diving with the locals (room rates start at $400 a night; couples.com).

Photo Credit: Couples Resorts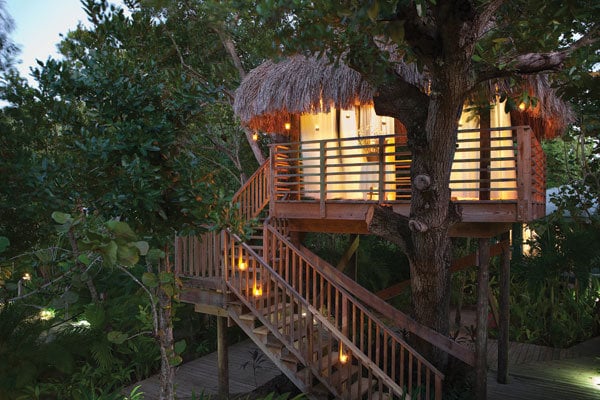 Photo Credit: Couples Resorts
Best for Local Vibe: Spice Island Beach Resort, Grenada
If you prefer inviting family-run resorts and off-the-beaten-path islands to more famous ones, this 64-suite enclave on lush, mountainous Grenada's loveliest beach offers authentic local hospitality. Your hosts are genial Sir Royston Hopkin and his family, and your spacious accommodations are a contemporary take on Caribbean colonial charm. And true to its name, Spice Island tantalizes with its Grenadian-meets-European cuisine— abundant in Creole spice, earthy nutmeg and featuring local callaloo (a leafy green), plantains and fresh fish. You can also be soothed with spa treatments derived from some of the same ingredients (room rates start at $618 a night; spiceislandbeachresort.com).
Pages