Get ready to be swept away by the travel experience of a lifetime. Rich in beauty, color and diversity, what could be more romantic than a wedding and honeymoon in Barbados? One that takes care of every detail and includes every possible luxury imaginable, of course!
- SPONSORED FEATURE -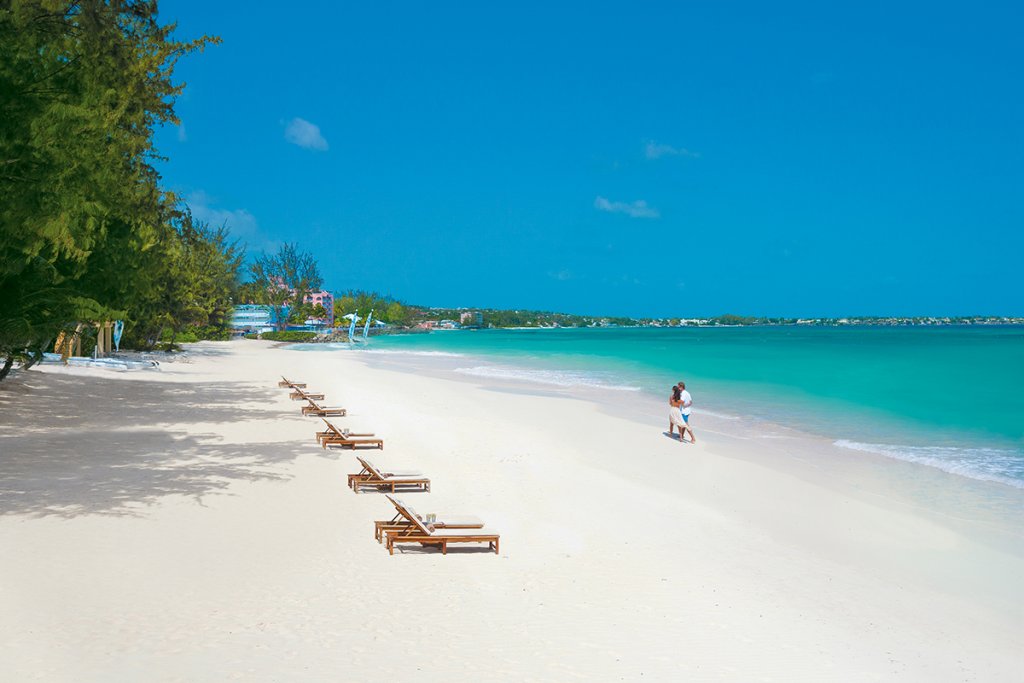 Celebrate your union exactly the way you've envisioned, whether an intimate ceremony or surrounded by the people you love, thanks to the magic of an on-site wedding planner that takes care of all the details for your special day. That's just one of the many amenities offered with the all-inclusive destination wedding of your dreams. And best of all? The honeymoon begins the moment you say "I do."
Stay at One, Play at Both
The birthplace of rum and Rihanna, Barbados is also home to two all-inclusive resorts — Sandals® Royal Barbados and Sandals Barbados. Each one is the epitome of elegant luxury, where extraordinary innovations and sublime indulgences abound.
Sandals Barbados is undeniably chic and offers unprecedented luxury. Set on a flawless white-sand beach, get ready to flood your Instagram feed with awe-inspiring views and gorgeous sunsets. From there, follow a beautiful garden path, where you can sometimes spot adorable green monkeys, to access Sandals Royal Barbados. Steeped in sophistication with a rooftop pool, all-suite accommodations and local Bajan vibes, Sandals Royal Barbados is a privileged retreat in the Caribbean and most exclusive all-inclusive on the island.
Whichever resort you choose, you'll find that every moment is filled with joy, whether you exchange vows on the sand at sunset, pop a bottle of champagne to begin your honeymoon — or both.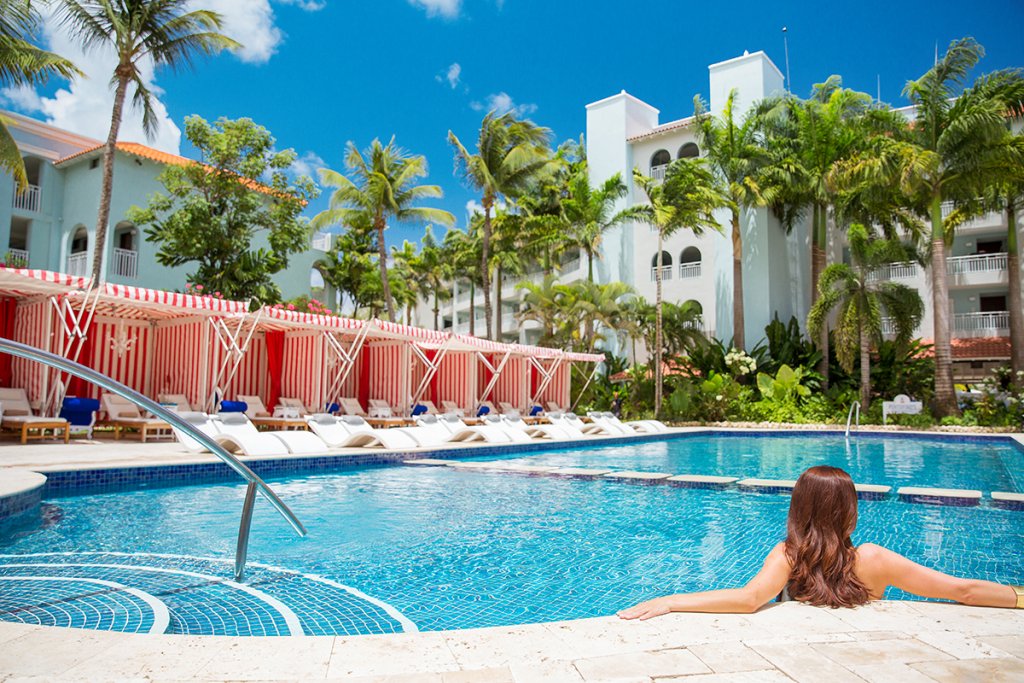 Add Flavor to Your Stay
When you stay at one Sandals, you can dine at both — that's a combined 21 gourmet restaurants. The abundance, full flavor, and diversity of cuisines prepared by the talented chefs on site will astound you.
Among guest favorites is La Parisienne with French cuisine served on the rooftop. There is also Bombay Club, serving Indian cuisine, and the legendary Butch's Chophouse, a New York-style steakhouse.
For those couples who like to balance indulgences with some healthy eating, Sandals Barbados offers two new innovative options. Greenhouse serves breakfasts and dinners made with ingredients from small-scale Barbadian farmers. If you prefer a vegan diet, there are also several plant-based options available. Additionally, Heart and Sol serves fresh juices and smoothies for breakfast and lunch. It's the perfect place to stop by after a workout at the Fitness Center.
Suites as Unique as Your Love
Sandals offers an incredible variety of accommodations, from the refined luxury of a contemporary suite with a soaking tub on your private veranda to private villa. There's no better way to celebrate your union than by selecting the very best suites offered at Sandals Royal Barbados. Plus, when you book a top suite, you'll turn heads at Grantley Adams International Airport when the driver of your Rolls Royce helps you with your bags.
Choose to be a guest of the exquisite Beachfront Prime Minister One Bedroom Butler Suite, with its own private infinity pool, separate living area, and a freestanding Tranquility Soaking Tub™, so you can unwind while taking in the views. Or for even more privacy, select the South Seas Royal Rondoval™ Butler Suite with Private Pool Sanctuary. This bungalow features perfectly round, 20-foot conical ceilings, a deep soaking tub, and private pool with direct bedroom access.
When you honeymoon in any of these suites, you enjoy the services of a private butler who, among all of the wonderful surprises they take care of, will find the best spot on the beach and pool for you to enjoy. They will even stock a cooler with your favorite drinks and snacks.
Fall In Love in Paradise
Barbados offers much more than a romantic beach vacation, which is perfect for those of you that are marrying your travel buddy. Both of you will enjoy a host of activities, from horse races to architecture tours, as well as encountering the local fauna at the Barbados Wildlife Reserve. Your island immersion would not be complete without toasting to your love where rum was born: the illustrious Mount Gay Distillery, the oldest continuously operating commercial rum producer in the world.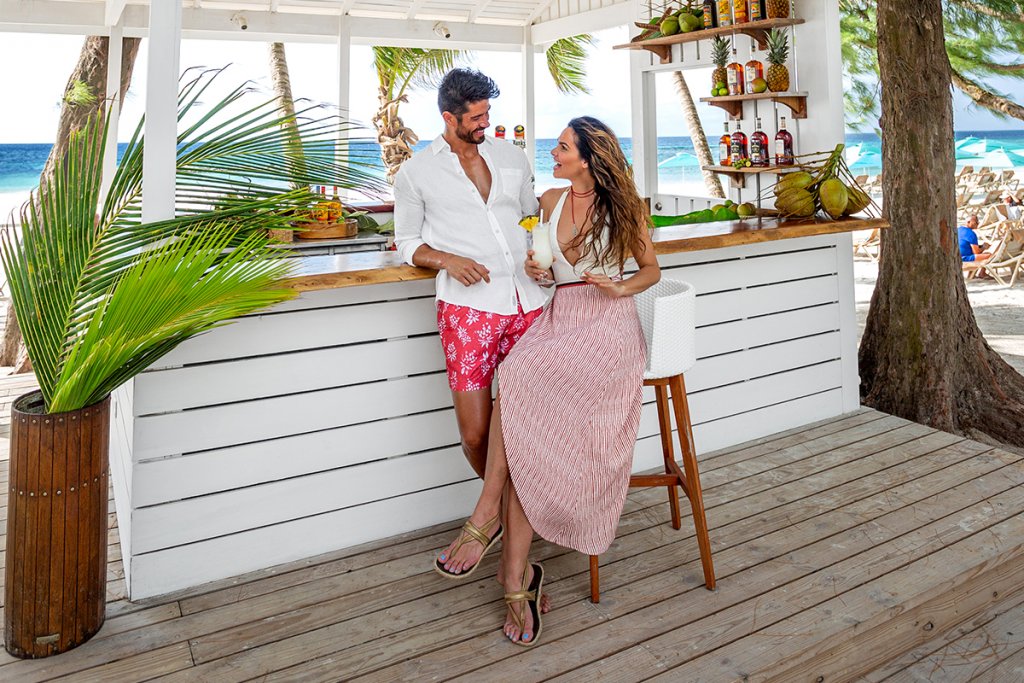 Your Story Begins Here
Each day promises new experiences, discoveries, and memories that will last forever. Experience it for yourself at Sandals Barbados — where you'll arrive thinking this is a once-in-a-lifetime trip, but quickly discover that you'll want to return to celebrate all your anniversaries, too.
To book your Barbados wedding or honeymoon, visit sandals.com.