Beauty in Greece is exquisite, timeless, unspoiled. Whether you are looking for an ideal honeymoon destination or just a romantic escape, Greece offers the ultimate backdrop to celebrate your love.


—SPONSORED FEATURE— 


Romance Rules the Greek Islands
Search for your fairy-tale romance in the Greek islands, a perfect honeymoon destination bathed in sunlight all year long. Explore with your other half the islands on a cruise and enjoy sun-kissed beaches, superb natural landscapes, cosmopolitan resorts and traditional settlements alike or taste exquisite local dishes. 
Historic Wonders at Every Turn
Set out on a journey through time and experience the sheer medieval beauty of wonderfully preserved stone-built settlements and fortified towns spread all over Greece. Be the royal couple of your childhood fairy-tales in the Byzantine towns and castles of Peloponnese or rediscover romance as you enter the Medieval towns of the islands complex of the Dodecanese.
Explore the Ultimate Metropolis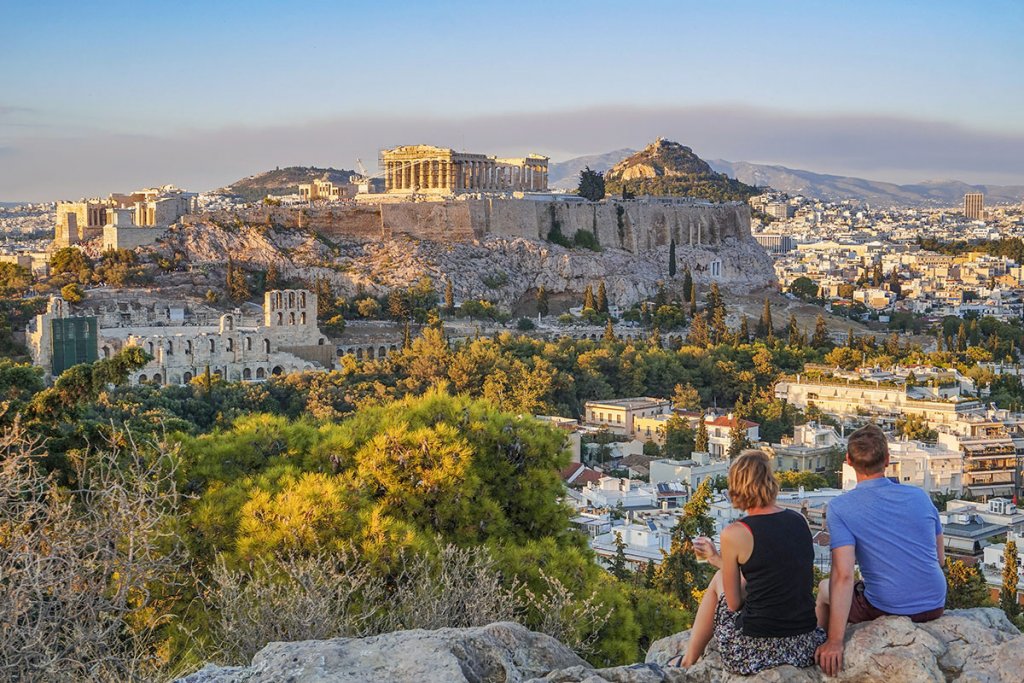 If you fancy the bustle of big cities, Athens is at the heart of Greek culture and further captivates visitors with fascinating ancient wonders such as the Acropolis. Relish blissful unforgettable moments while taking a romantic walk under the Athenian city lights or by the seashore at the Athenian riviera. Catch a bird's eye view of Athens from hilltop viewpoints; sip a glass of wine in a nice atmospheric bar or enjoy a dinner of fine Greek cuisine under the candle lights! 
Plan a Day-Trip! 
For an off-the-beaten path adventure, the islands of the Argosaronic Gulf are just a quick ferry ride from Athens. Consider a trip to unspoiled Aegina, Agkistri, Salamina, Hydra, Spetses, Poros or Methana, where hidden beaches, pine-clad hills, archaeological treasures, traditional products and shops, nightlife await — each island is a world of its own.
With so many romantic activities to pick from, Greece is the perfect destination to pop the question, get married, spend your honeymoon, or celebrate your anniversary. Find more planning inspiration at visitgreece.gr.