Searching for the ultimate in bridal glam? Look no further than Enzoani's new collections.
—SPONSORED POST— 
Enzoani, and it's younger sister, Blue by Enzoani, showcase romantic gowns with fashion-forward, innovative design elements. Both collections are comprised of gorgeous wedding gowns that symbolize Enzoani's signature style. From show-stopping trains to one-of-a-kind lace patterns, check out some of our favorites below. 
Long Trains
Dramatic, cathedral-length trains are an Enzoani trademark. They make for a breathtaking walk down the aisle, and can be bustled later to dance the night away. An over-the-top train also makes for the most epic wedding photos!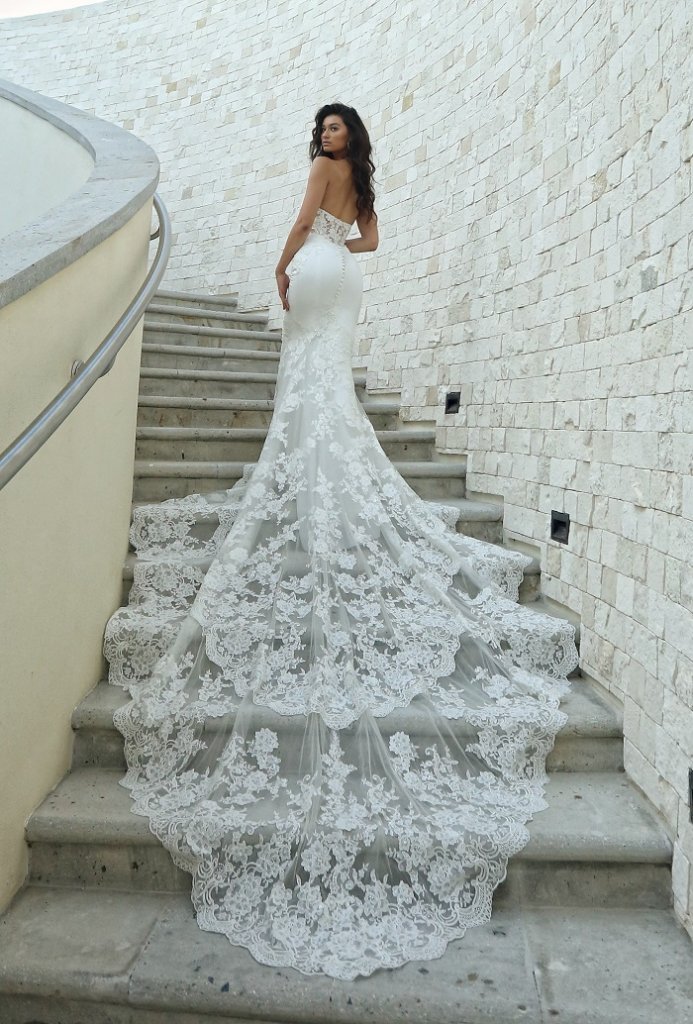 Sexy Mermaids
Chic mermaid silhouettes from Blue by Enzoani strike the perfect balance between sexy and sweet. Their intricate bodices offer gorgeous details, and the soft and sleek crepe skirts are a minimalist's dream! 
Peek-A-Boo Panels
For even more drama, Enzoani ups the ante with eye-catching, peek-a-boo lace panels. Adorned with the most delicate embroidery and sophisticated beadwork, these sheer and sexy gowns are sure to mesmerize your fiancé, and your guests! 
Sparkling Ball Gowns
For brides dreaming of a fairytale wedding, Enzoani's signature ball gowns are sure to achieve the coveted modern-day princess look. Consider a full skirt with glittering appliqués for a little extra je ne sais quoi.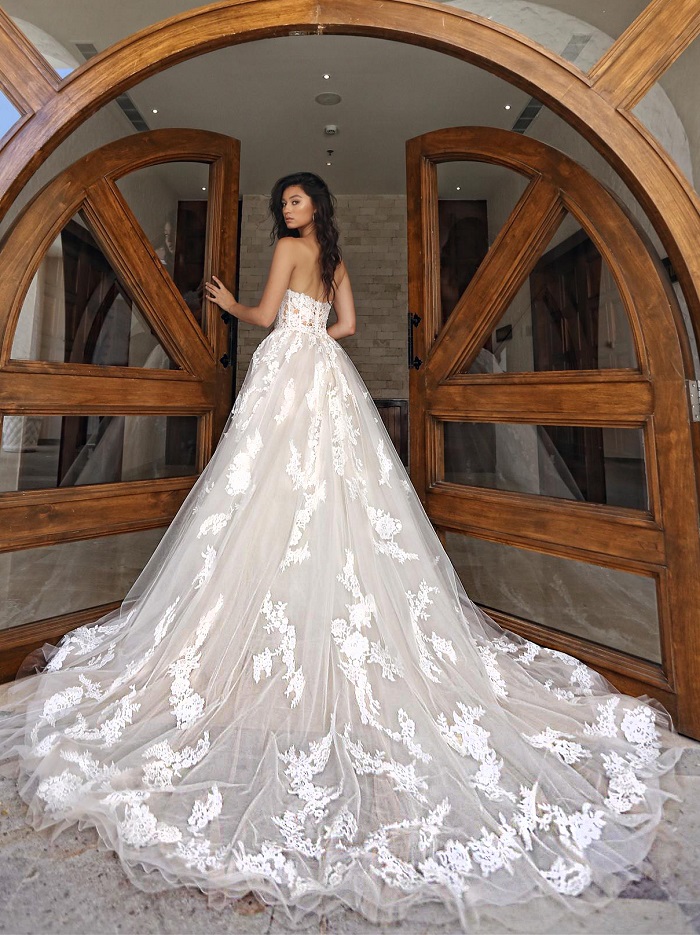 One-of-a-Kind Lace
Creative Director, Kang Chun Lin, designs Enzoani's unique laces by hand, and selects each and every floral appliqué himself – making each dress as special as the bride who wears it. Opt for a sexy slit to show some leg (and your spectacular shoes). 
All Photos: Jay Jay Studios and Arsine Edjhuryan
From mermaids and ball gowns to breathtaking statement trains, Enzoani has it all. Head to Enzoani.com to find stunning styles from the Spring 2019 collections.