Beautiful love stories that end up with a "happily ever after." Take a look at RIU's five Wedding Collections and find the one that suits your dream wedding. Are you ready to say yes?
- SPONSORED FEATURE -
Free: Like the best things in life! 
It is only you and your closest people. The Free Collection offers everything you may need for an intimate event, with an attractive set of mint-colored features that will be available for you, just for enjoying a pleasant stay at RIU hotels, and celebrating this unique occasion in one of the beautiful venues.
Classic: A timeless memory
They say that nothing beats classic, meaning that good taste goes a long way. When you're planning to visit one of RIU's jaw-dropping beach destinations for an occasion as important as your wedding day, and you need to keep with the budget without compromising quality, the Classic Collection has everything you may need for a small group of guests.
Royal: Your moment to shine
The Royal Collection treats your guests to a private dinner reception and a fantastic ceremony with the most refined light pink details, surrounded by a dazzling surfside landscape. Celebrate love the way it is meant to be with the perfect combination of a setting by the sea.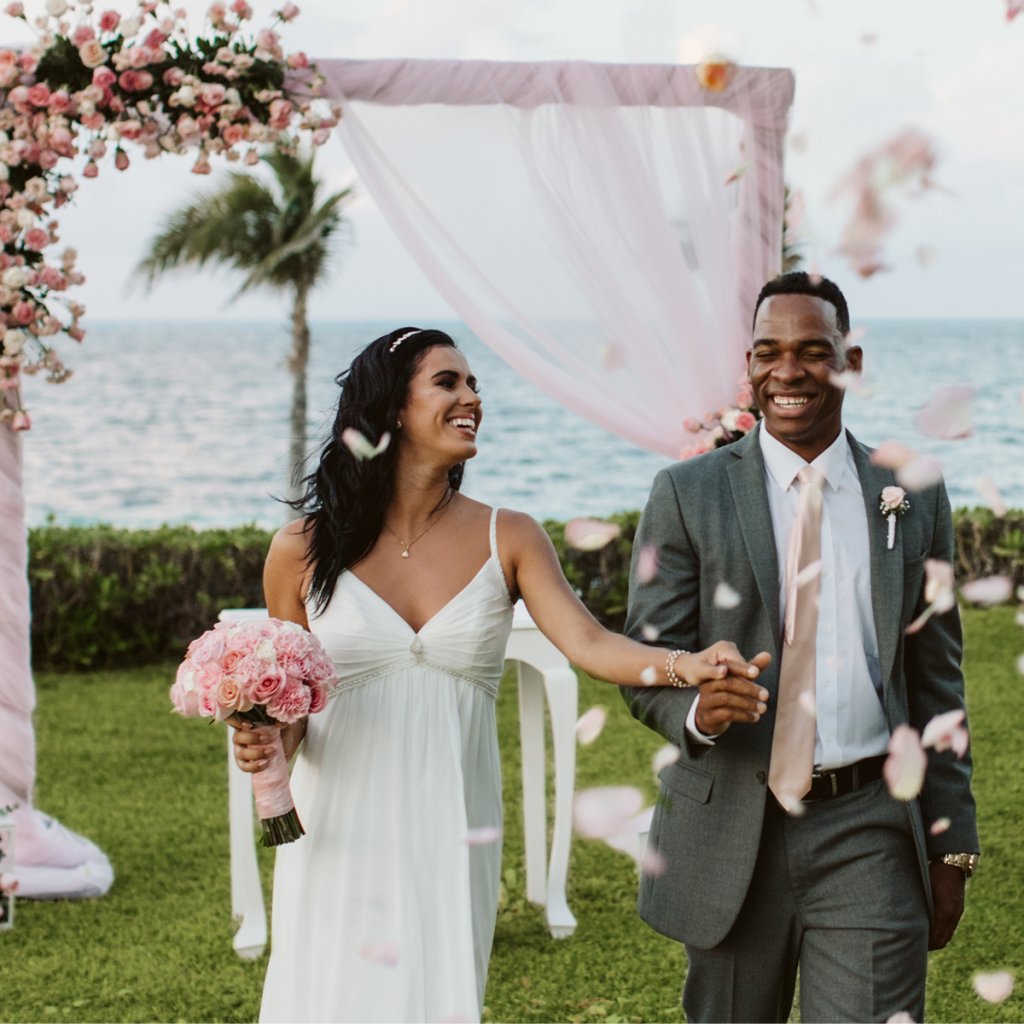 Caprice: You deserve it
Our Caprice Collection is perfect for you to feel like the main characters in this outstanding love story. All your dreams will come true at a gorgeous ceremony in lavender shades, by a blue setting, followed by a private dinner and a cocktail experience.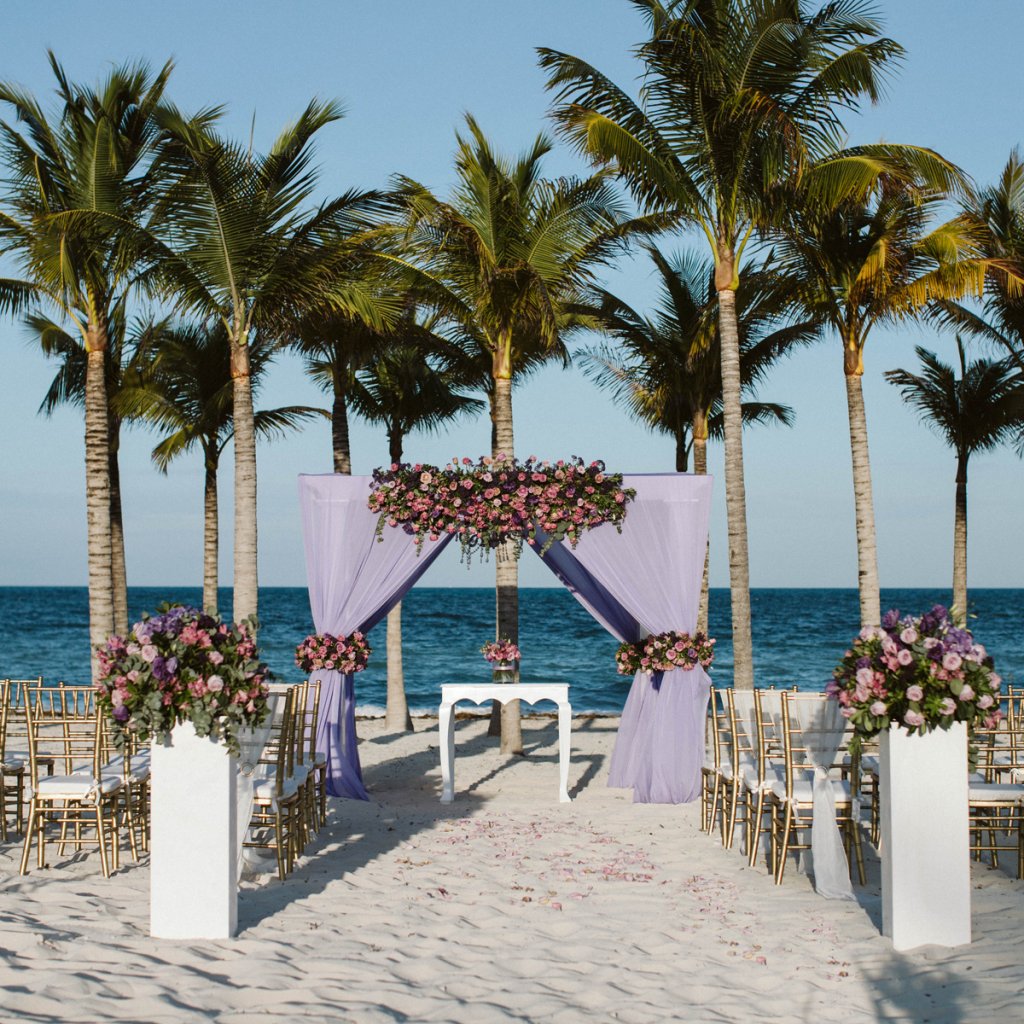 Indulgence: Every wish shall be granted
The Indulgence Collection offers the most complete wedding experience, featuring a six-hours event made up of an ivory-colored ceremony, a private cocktail event, and a four-hour reception for you and your guests.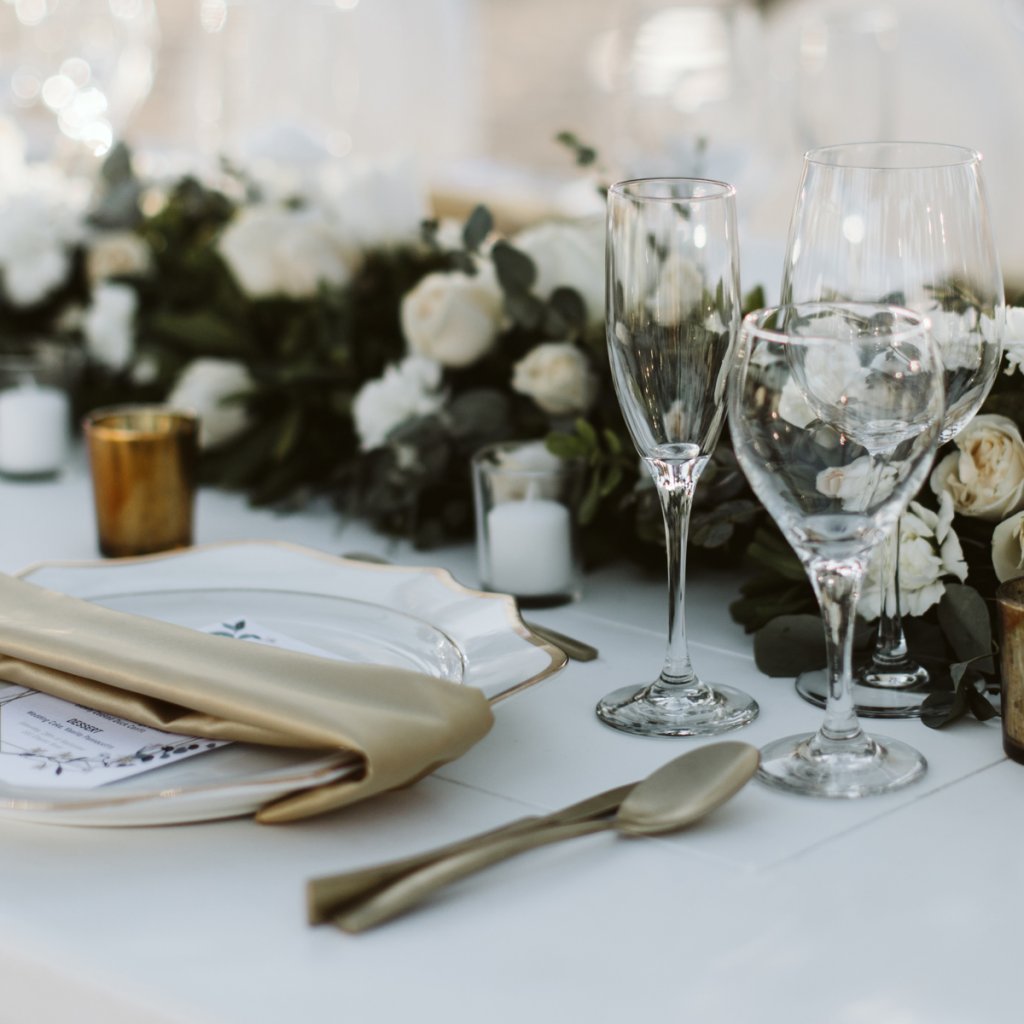 Book through weddingsbyriu.com