If you are seeking a beach wedding location where you don't have to travel very far, Florida is undoubtedly ample with choices. But, how do you take it to the next level? Consider South Seas Island Resort on Captiva Island, where you get a luxurious, exclusive experience combined with a tropical Gulf setting.
—SPONSORED FEATURE— 
Photo: Katerina Marie Photography
For some, a dream wedding involves an elegant ceremony with 300 guests. For others, the love of a lifetime begins with a barefoot beach ceremony shared with 50 of your closest family and friends. Regardless of your wedding size and vibe, South Seas Island Resort has what you need to set the stage for your day, and your forever together. The various venues at the beachfront resort offer up incredible views – the kind that overlook the Gulf of Mexico, the golf course and, of course, Captiva Island's stunning sunsets. Everything is designed to make your day top-notch.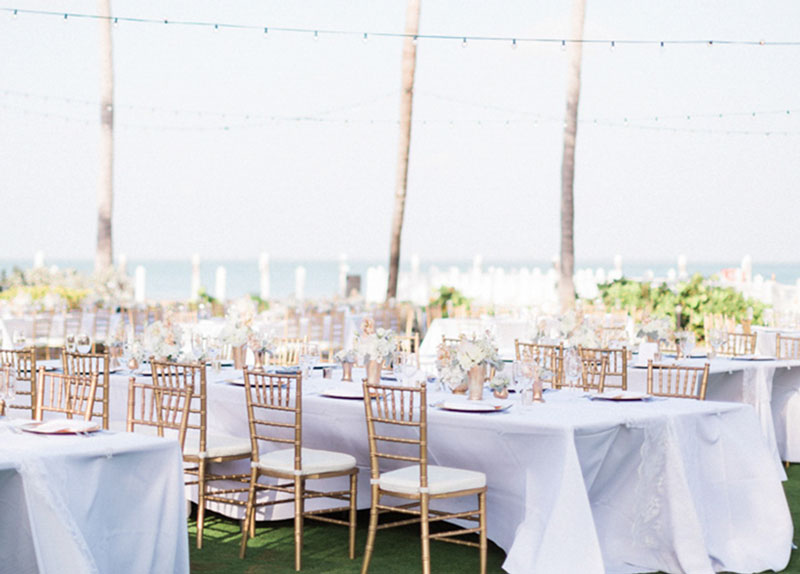 Photo: Hunter Ryan Photo
The perfect wedding goes beyond themed décor, pretty flowers, and impressive menu choices – although all of these things play a part. What makes a difference at South Seas Island Resort? It's the on-hand team of professional wedding specialists and event coordinators dedicated to turning your "once-upon-a-time" into a "they lived happily ever after." Let them take care of all the little details, work with the vendors on your behalf, and help you customize a package to your preferences.
Photo: South Seas Island Resort
Moments like these are the ones you look back on forever. With the tropical magic of South Seas Island Resort and creative wedding specialists by your side, you can say "I do" to bringing your dream to life and to making your special day flawless.
To learn more about South Seas Island Resort, visit www.southseas.com/weddings.
IN PARTNERSHIP WITH::