It's a good day to start your new life together throughout the islands, beaches and neighborhoods of Fort Myers.
- SPONSORED FEATURE -
Walking down an aisle of white sand. Strolling the beach hand in hand for the first time as a married couple. Celebrating while surrounded by loved ones in a natural island setting. However you envision your wedding day, it'll be good here.
Located in Southwest Florida on the Gulf of Mexico, this easygoing destination includes more than 100 barrier islands with over 50 miles of white-sand beaches, lush mangrove forests and tranquil waterways. Stunning natural surroundings and more traditional event spaces will inspire romance. Fort Myers is the destination for the wedding of your dreams, with easy air access and best of all — no passport required.
Start by finding the right place designed around your needs. Select from a variety of venues that include elegant beach resorts, historic properties, open-air gardens and private vacation rentals. Whether it's the sight of white tablecloths adorned with gleaming seashells or the sounds of the sea breeze rustling a flower-draped gazebo, our destination sets the stage for lasting memories.
With so many details to plan for your grand celebration and the relaxing honeymoon that follows, it can be intimidating to make arrangements from afar. Let our team help you get the details right. We can suggest a trusted wedding planner with the connections and experience to make your big day unforgettable, as well as individual vendors like photographers, florists, caterers, and others.
Let our team guide you in a big way toward your special day. Complete a wedding assistance request form and sign up for our bridal e-newsletter at VisitFortMyers.com/Weddings.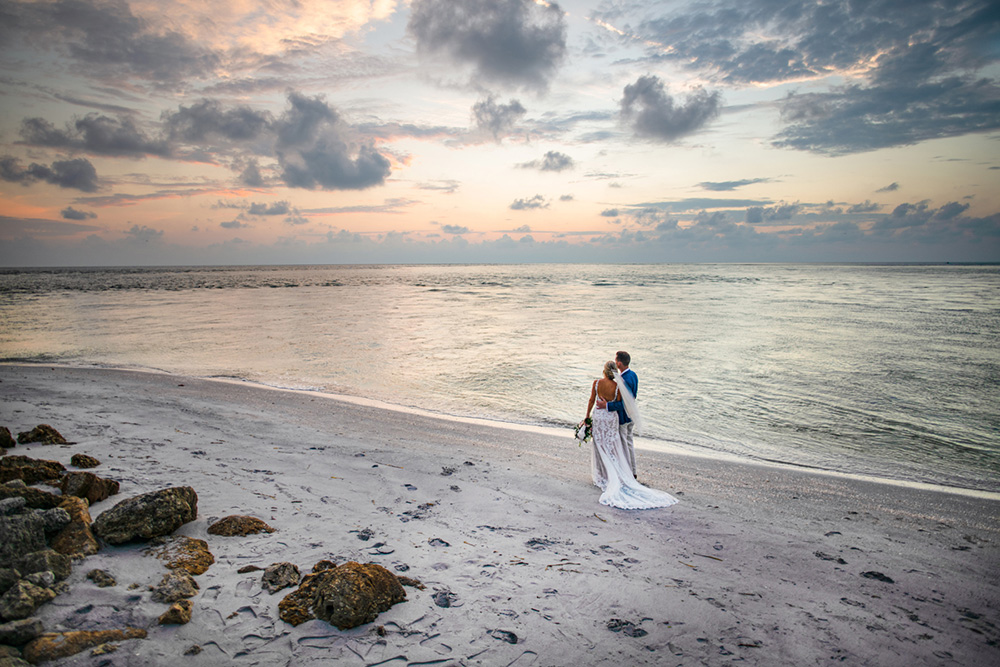 - IN PARTNERSHIP WITH -