Discover why The Florida Keys and Key West have everything you need to to pull off the ultimate destination wedding and the adventure of a lifetime.
—SPONSORED FEATURE— 
You found each other. Your needle in the haystack. Your grain of sand. Your one true love. Out of all the billions of people on Earth, against all odds, you captured lightning in a bottle – and found the person you want to spend eternity with. So, from this point on, everything else is icing on the multi-tiered cake that makes up the rest of your life. That's why choosing a wedding in The Florida Keys may just be the easiest decision you'll ever make.
With stunning sunsets, shimmering turquoise waters, historic architecture, and tropical climate, The Florida Keys and Key West provide the perfect backdrop for the beginning of your new life together. Whether you choose to say your vows beneath a canopy of palms on a white sand beach, aboard a sailboat at sea, or deep below the surface in an unconventional underwater wedding among The Keys' world-famous coral reefs, your Florida Keys wedding will be absolutely unforgettable.
A destination wedding in The Keys is a gift for all of the people you love most, and with five distinct districts, there's truly something for everyone. Try scuba diving in Key Largo, backcountry fishing in Islamorada, swimming with dolphins in Marathon, snapping selfies with the unique wildlife of Big Pine and The Lower Keys, or strolling through history in quirky, colorful Key West.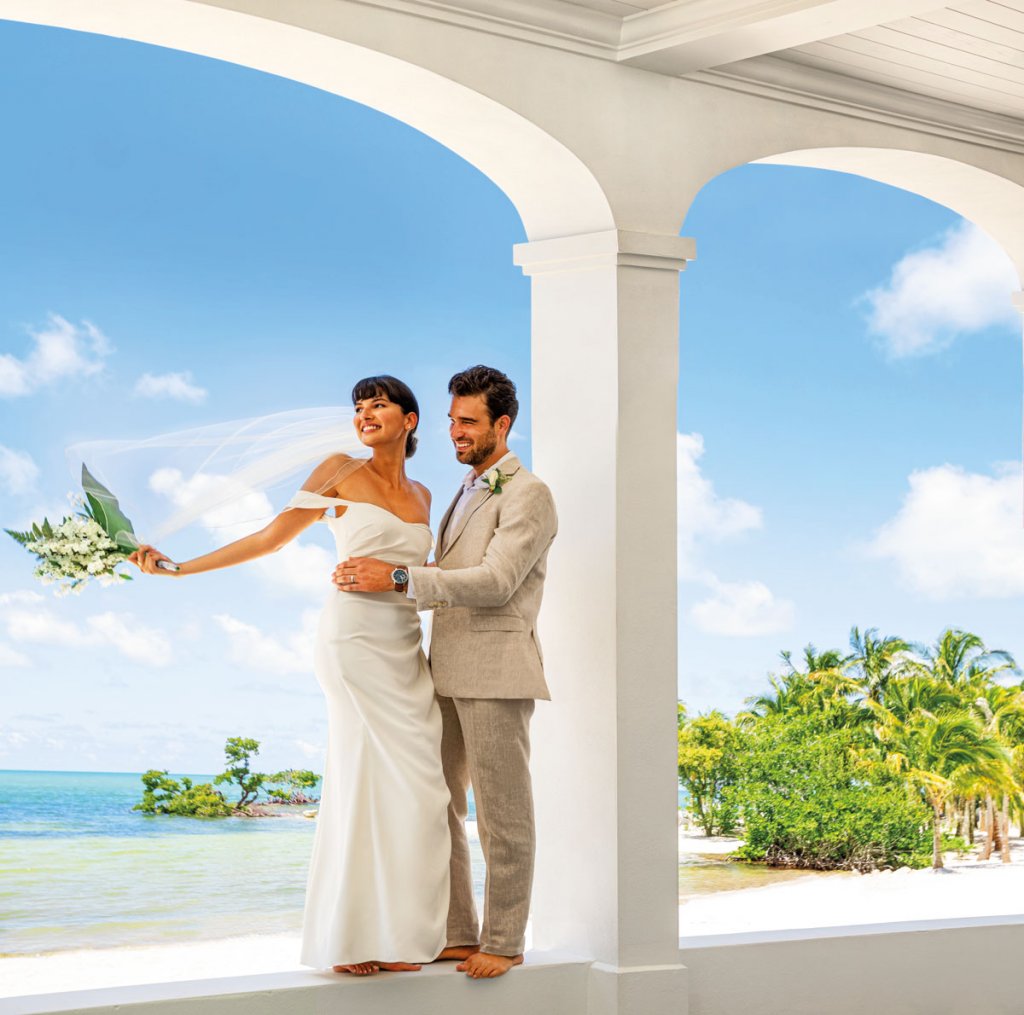 The Florida Keys has always been home to cultural and creative visionaries, and professional planners, photographers, and venue operators are within easy reach to help you plan a storybook wedding, reception, and honeymoon that you'll cherish happily ever after.
IN PARTNERSHIP WITH::