The Caribbean destination wedding of your dreams awaits at Sandals® Resorts.
- SPONSORED FEATURE -
Love can't wait, so why should your wedding? With Sandals, the destination wedding of your dreams still awaits, because the resorts where love is all you need leave nothing to chance on your special day. Whether you choose a Free* Tropical Wedding or a Fully Customizable Wedding, Sandals is taking every step to ensure your health and safety, once again setting a new standard of excellence with their Platinum Protocol of Cleanliness to give you and your guests even greater peace of mind.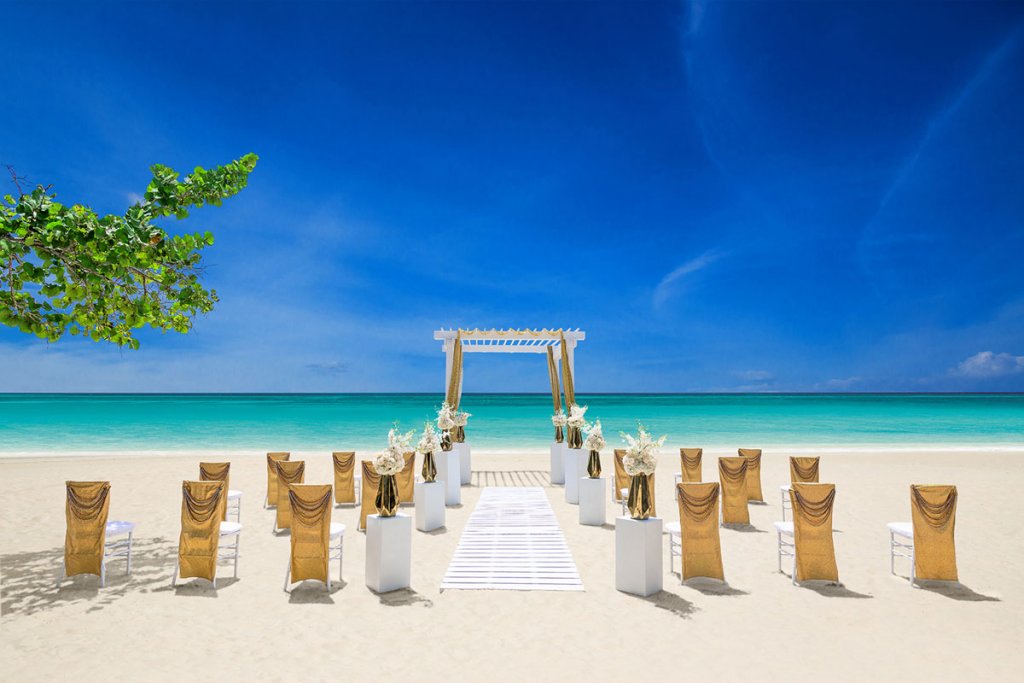 Size doesn't matter, either. From elopements to small intimate weddings they call "minimonies" or elegant extravaganzas, Sandals has created the only destination wedding where you can customize every detail, letting you mix and match endless decór, floral and catering options to reflect your own sense of style.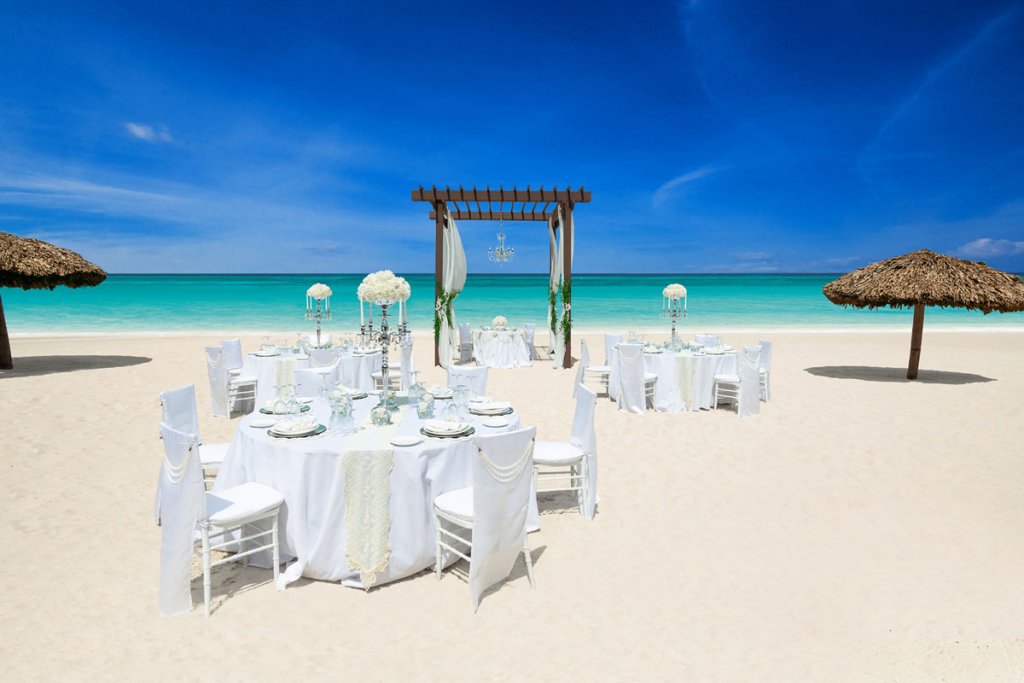 Think white cushioned Chiavari chairs enhanced with decorative slip covers and sparkling embellishments. An endless selection of placemats, table linens, place settings and table décor that can be put together to design a stunning tabletop. Your choice of wedding structures and ways to dress them up (or down). Sandals has the most comprehensive customization options than any other destination wedding.
You can even celebrate your special day with the elegant simplicity of a Free* Tropical Wedding, and it's free with your stay of three or more nights, for as many guests as you want to invite. It doesn't get much more worry-free than that.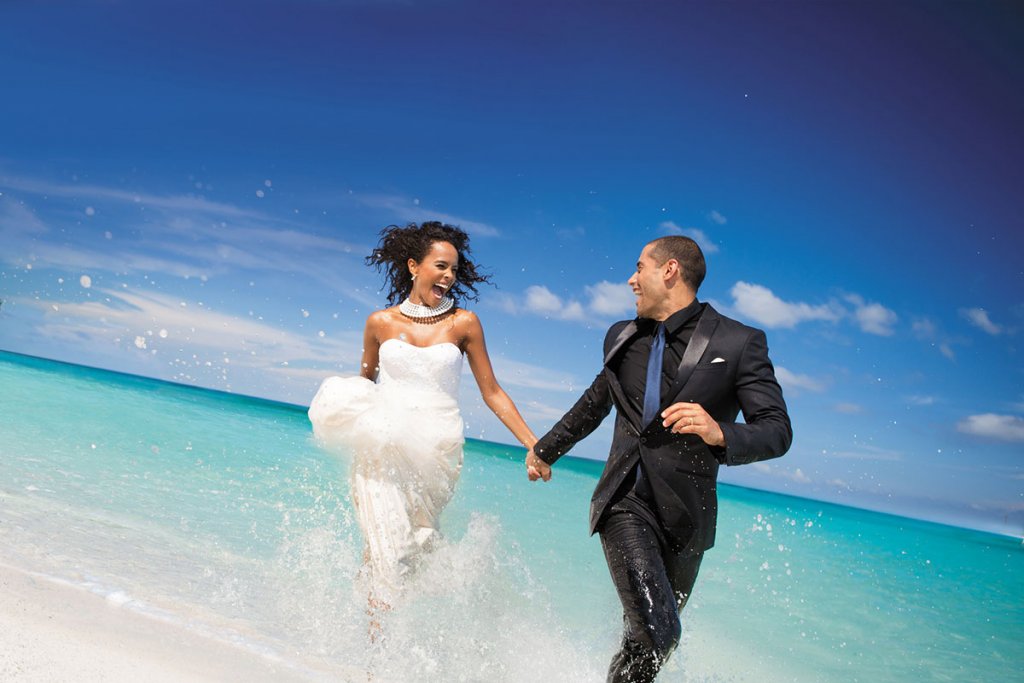 Sandals even offers virtually perfect solutions for your destination wedding planning, including 360-degree tours and face-to-face video chats with your wedding planner from the comfort of your home. At Sandals.com, you'll find the ultimate digital Wedding Planning Tool that lets you put it all together to visualize and plan your once-in-a-lifetime wedding. You'll find endless inspirations, sample menus, signature venues, and get ideas for your reception.
Of course, the best thing about getting married at Sandals is that, once the vows have been exchanged and the bouquet tossed, the honeymoon begins. That's what Sandals calls a WeddingMoon®, where you get the wedding and honeymoon of your dreams, and your guests get the vacation of a lifetime.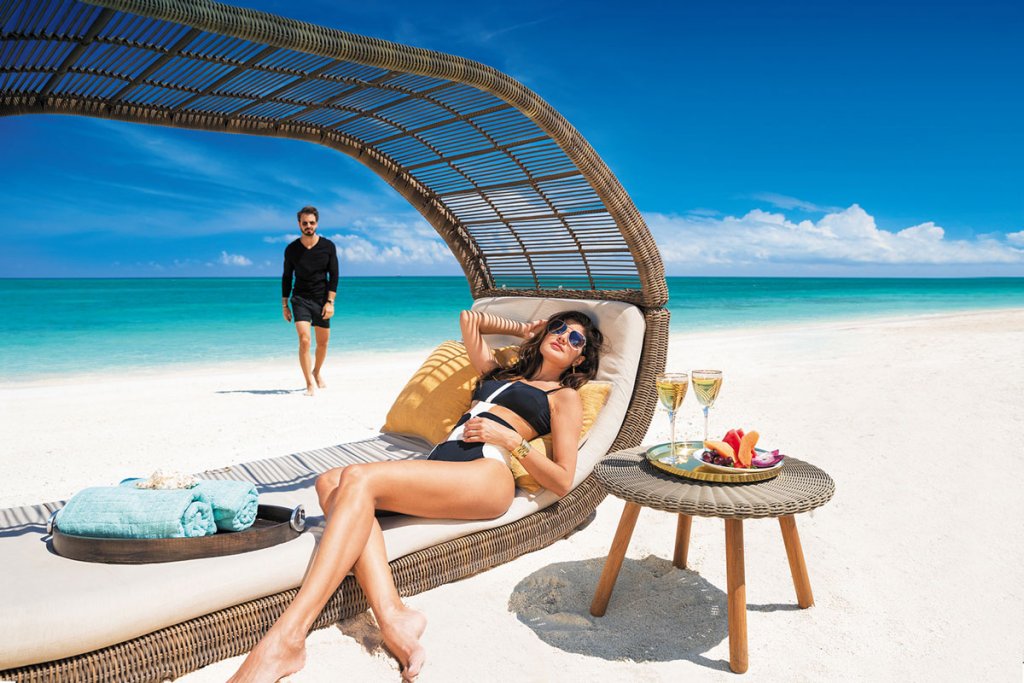 For those who can't make it, Sandals is offering, for a limited time, complimentary single-camera live stream service for your wedding ceremony. And because everything is included at Sandals—even the tips, taxes, and airport transfers*—there are no surprises when it's time to check out.
When it comes to your special day, your personal wedding team will be there with you, from start to finish. So, don't worry … go ahead and book your wedding at Sandals now, because when you don't have to worry about a thing, every moment becomes a celebration of love.
To start planning your wedding today, visit Sandals.com/weddings or call 1.877.SANDALS.