At Palladium Hotel Group love is love, and all couples are welcome to exchange vows with legal, symbolic and/or non-denominational wedding ceremonies, followed by the celebration of a lifetime.
— SPONSORED FEATURE —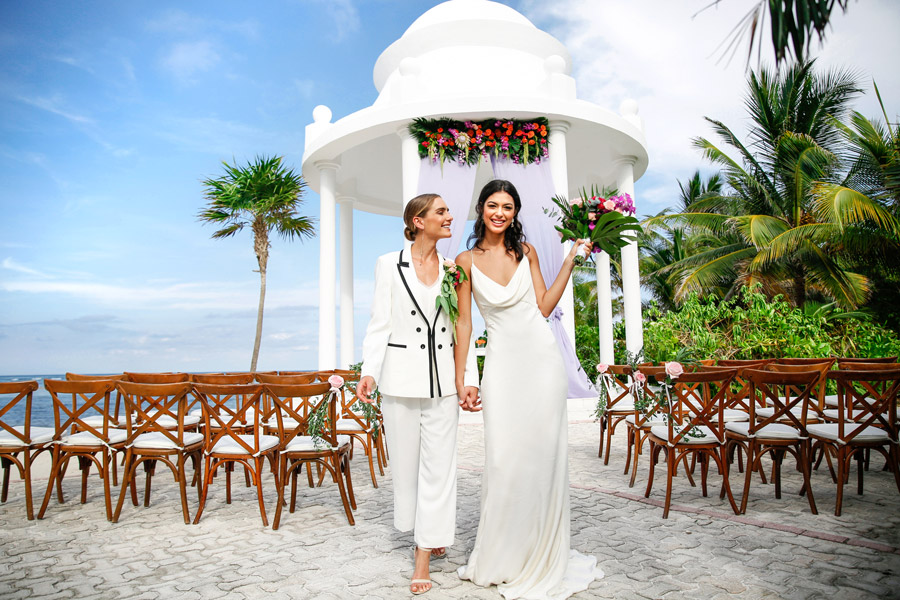 Set on the most beautiful beaches across Mexico (Costa Mujeres; Riviera Maya; and Riviera Nayarit) and The Dominican Republic (Punta Cana and Cap Cana), Palladium Hotel Group offers gorgeous five-star resorts with an eco-friendly attitude, sweeping ocean views and the flexibility to tailor every detail. Same-sex couples and the LGBTQ+ community can enjoy a friendly and welcoming stay in any of these tropical and romantic locations ─ the perfect setting for lasting memories.
Every celebration is unique and completely customized with Palladium Hotel Group's wedding program. Using a Fabulously Flexible approach, onsite wedding coordinators ensure your special day is carefully planned to reflect your individual personality and style. Any and all couples can choose from legal, symbolic and/or non-denominational services, along with one of the brand's wedding collections curated by Karen Bussen, the exclusive wedding designer for Weddings by Palladium.
These Palladium Hotel Group properties offer numerous ceremony backdrops, five-star luxury experiences, unmatched amenities, and incredible value.
To learn more, visit PalladiumWeddings.com.