A love as unique as yours calls for a wedding unlike anyone else's, and Sandals® Resorts wants to make your wedding dreams come true. From gorgeous Caribbean beach locations to special perks for groups, find out what sets Sandals apart from the rest.
—SPONSORED FEATURE— 
1. The Caribbean beach locations are picture-perfect. With an unprecedented collection of 5-Star Luxury Included® Resorts across the Caribbean — all situated on the best beaches of Jamaica, Saint Lucia, Antigua, Grenada, Barbados and the Bahamas — nobody does destination weddings quite like Sandals.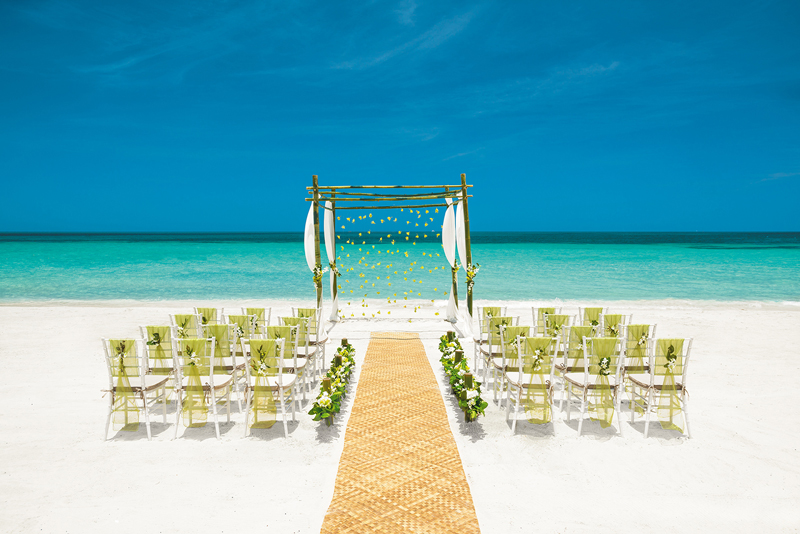 2. With Sandals Resorts, you can customize every detail of your big day. Planning experts are ready to help you create a memorable celebration, whether you envision the simplest of settings or the most extravagant. The décor options are endless, and can easily be mixed and matched to reflect your personal sense of style. Add sparkle to your ceremony with slip covers, glittering faux jewels, and colorful floral blooms. Create a chic reception look from a stunning assortment of centerpieces, linens, place settings, and other embellishments. 
3. The guest benefits for groups are top-notch. Sandals knows that, when it comes to wedding celebrations, the more the merrier, so they've even created a selection of perks for large groups that can be customized. These "bells and whistles" range from room and wedding upgrades to private parties and excursions.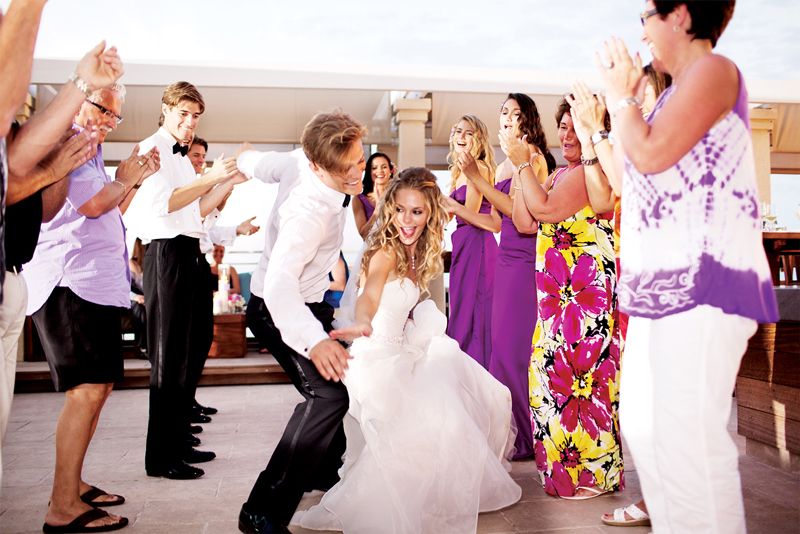 4. The recreation options are extensive. Of course, once the vows have been exchanged and the reception winds down, it's time to start your life together as newlyweds with the honeymoon of your dreams, while your guests can enjoy the vacation of a lifetime. Sandals includes every water sport under the sun, even motorized water sports and daily scuba diving for certified divers. There's plenty to enjoy on land, too, including championship golf courses in Jamaica, the Bahamas, and Saint Lucia —and there are no green fees in Jamaica and Saint Lucia.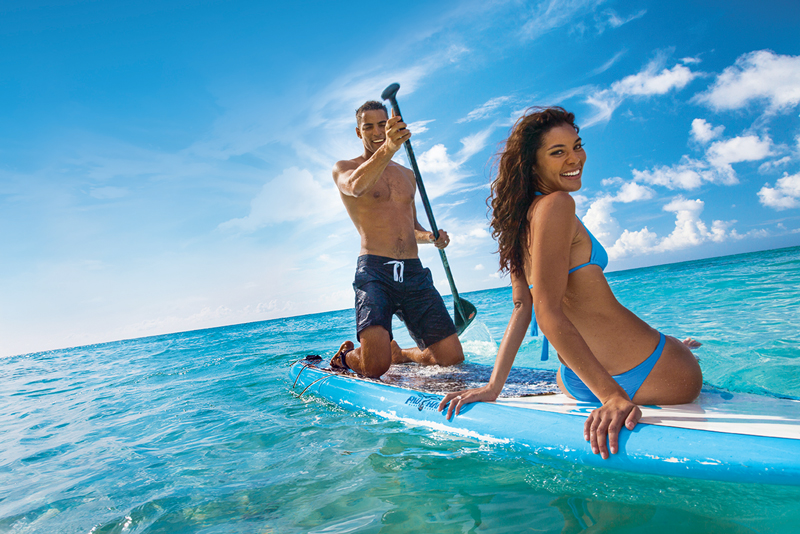 5. There are several restaurants and bars at each resort. Those with even the most discriminating palates will be dazzled by Sandals 5-Star Global Gourmet™ experience found at up to 16 restaurants per resort. Mouthwatering regional dishes are created by internationally-trained chefs, taking guests on a culinary voyage around the world. And every day and night is a celebration, with sophisticated soirées, bonfire beach parties, and unlimited premium liquors served around-the-clock at up to 11 bars and lounges. 
6. The Love Nest Butler Suites® are beyond compare. No Luxury Included® wedding is complete without the most innovative and luxurious accommodations — and Sandals doesn't disappoint. Imagine yourselves in a lavish suite perched in a cliff with your own private plunge pool, or in an over-the-water villa where you have direct access to the sea, or lazing in a marble Tranquility Soaking Tub™ for two on your terrace. It all comes with 24-hour room service and professionally trained butlers who go above and beyond to cater to guests. 
7. Everything is included at Sandals. Even the tips, taxes, and airport transfers — so, for newlyweds, it truly is the perfect place to begin their happily-ever-after. 
Visit www.sandals.com/weddings or call 1-800-SANDALS to learn more.