Nick Jonas and Priyanka Chopra finally confirm their engagement in the most millennial way we know, with joint Instagram posts.
The famous pair reportedly started dating only a few months ago, and after weeks of public speculation without a word from the couple, the two have finally announced that the rumors are true!
Jonas and Chopra posted matching Instagrams confirming their engagement, while celebrating in Mumbai, Maharashtra, India. Jonas and Chopra wore traditional (beautiful) Indian attire – both glowing while celebrating among family and friends. 
The photos are the same, and appear to have been posted at the exact same time. Now, that's one way to announce your engagement. Bonus, the photos show off Chopra's gorgeous cushion cut rock with a halo. Jonas seems beyond thrilled to be getting a Mrs.
And, if the engagement festivities are any indication of how the pair plan to celebrate their nuptials, we can expect a mix of Indian and American wedding traditions.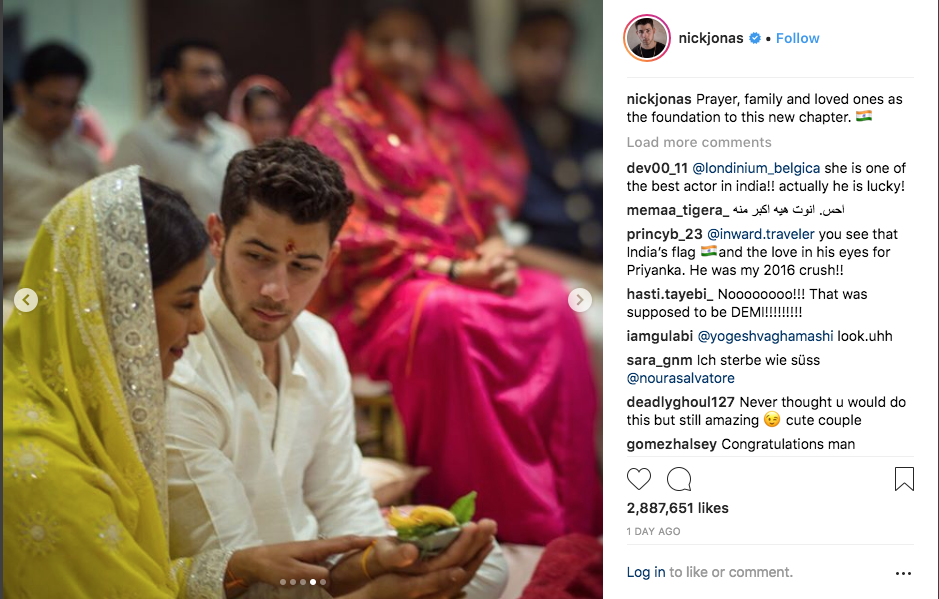 The party reportedly served as the first time the future in-laws would meet face-to-face, according to People. Jonas's parents came in from the U.S. for the celebration.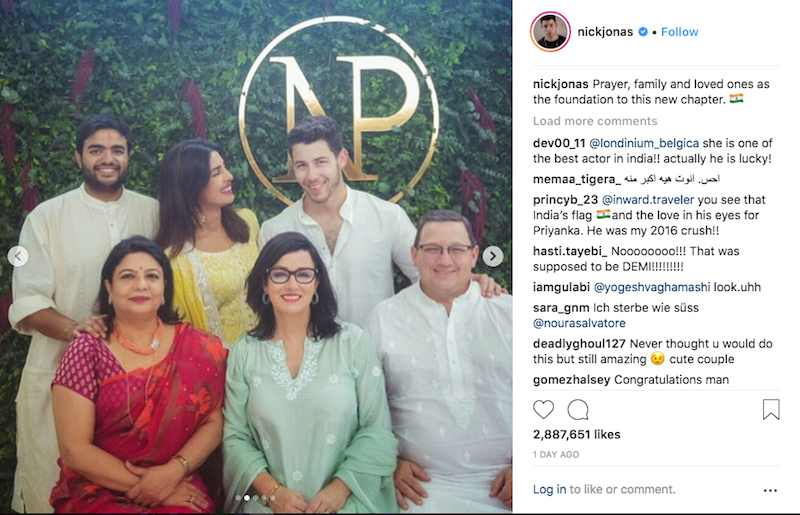 We are so excited to see how the pair's wedding unfolds, and what is sure to be one of the most talked about occasions of the decade!
Stay tuned for wedding predictions!
– Emily Goldman