—SPONSORED POST— 
The wedding day is finally here, so show your gratitude to your bridesmaids for everything they've done with something to wear while they prep for the celebration. Getting pampered with your best friends is always fun, but wearing these beautiful robes while you do it makes it all the better!
While the focus of your wedding day is certainly that walk down the aisle, your memories with your bridal party begin long before that. They've often been there through it all - between the proposal, dress and venue hunting, the bridal shower and bachelorette party, your 'maids have also probably spent countless hours prepping for your big day. 
Now that the celebration is finally here, getting ready with your bridesmaids on the day-of gives you all the opportunity to take a breather after the storm of wedding planning. Many brides like to gift their bridal party with something to wear while they get prepped as a way to express their gratitude for everything they've done throughout the process. Getting pampered with your best friends is always fun, but wearing chic robes while you're all looking pretty and polished will make the event even more special (and makes for a great photo op, too!) 
We've rounded up our favorite new robe designs by Plum Pretty Sugar (available at Dessy.com) to give you some inspiration - with soft pastels, florals, and lace, these styles offer the freedom to mix-and-match and create refreshing looks that can be worn after your wedding day, too. Grab your girls and get ready to swoon: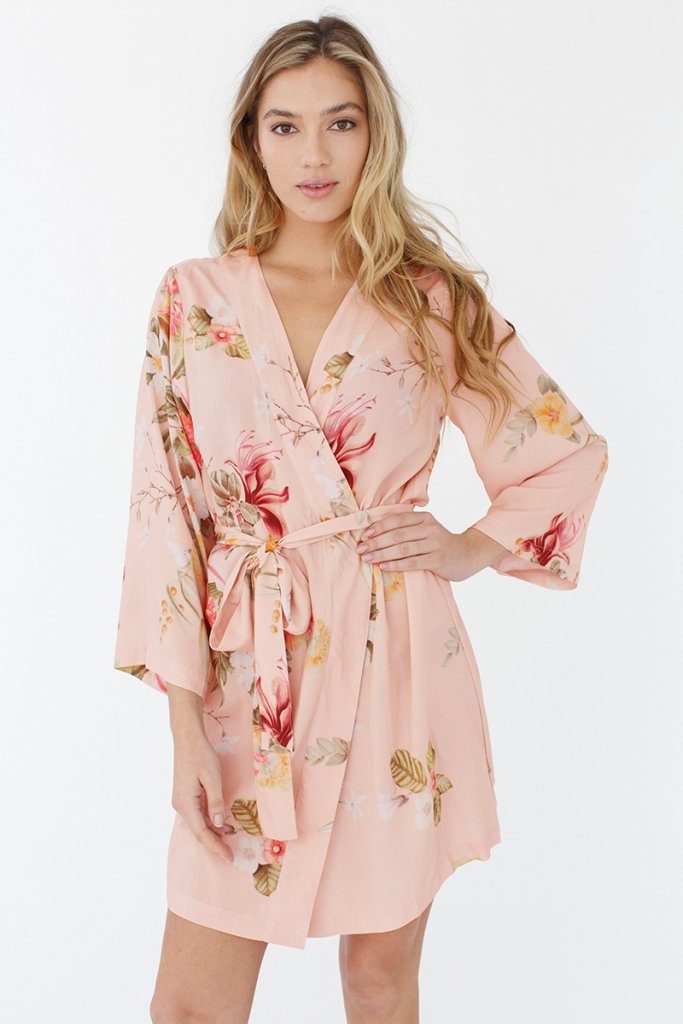 Knee-length robe in Heartbreaker
With delicate hued florals and stunning hand-inked design, this pretty wrap-style robe is a perfect piece for getting ready or winding down.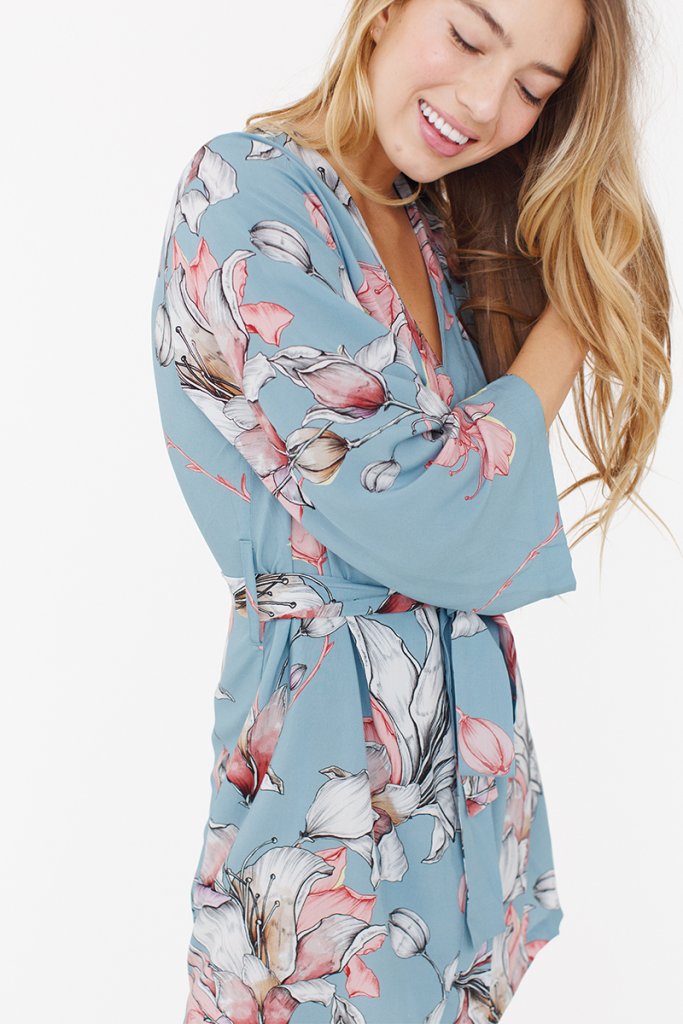 Knee-length robe in Mermaid Moon
The big, bold pattern on this knee-length robe makes us picture tropical destination wedding parties and lounging on white-sand beaches.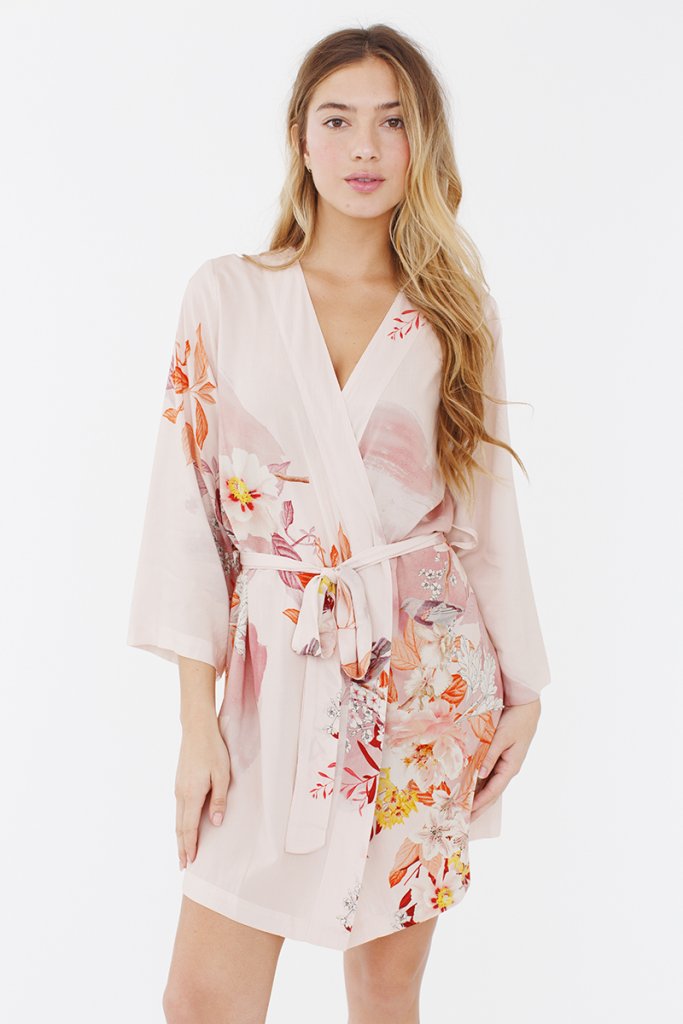 Knee-length robe in Neverland
Each of these fun, flirty and oh-so feminine robes comes with a lovely matching ribbon-tied garment bag, so your girls will always have a stylish way to store their gift.

Sweetheart robe in Dollface
This delicate, whisper-soft style is crafted with a fluid and drape-y fit. It comes in multiple colors so that each of your 'maids can have their own unique look. 
Think your bridesmaids would love to get ready in one of these gorgeous robes? Browse all of the Plum Pretty Sugar designs available at Dessy.com - use code USNEW15 for 15% off plus free shipping on orders over $50! >>


By Sam McFadden