If you're starting to shop for your wedding dress, make sure you add a trip to David's Bridal to your list — Zac Posen's highly-anticipated line for David's Bridal, called Truly Zac Posen, hits stores on Thursday! Featuring seven gowns ranging from $850 to $1,350, the dresses will be available in sizes 0 to 26.
The designer calls the collection his "love note to brides everywhere. Each design in this collection depicts a romantic femininity with silhouettes that embrace and enhance every woman's body while celebrating life's exceptional moments."
Zac Posen has been a red carpet staple since his debut collection back in 2002 — his figure-flattering gowns have been seen on Beyoncé, Gwyneth Paltrow, Amanda Seyfried, Lena Dunham, Natalie Portman, Rihanna, Cameron Diaz, Christina Hendricks, and many more. But this isn't the high-end designer's first venture into the mass market — he also created a capsule collection for Target in 2008 and a lower-priced line called Z Spoke the following year.
Here's a sneak peek at the collection!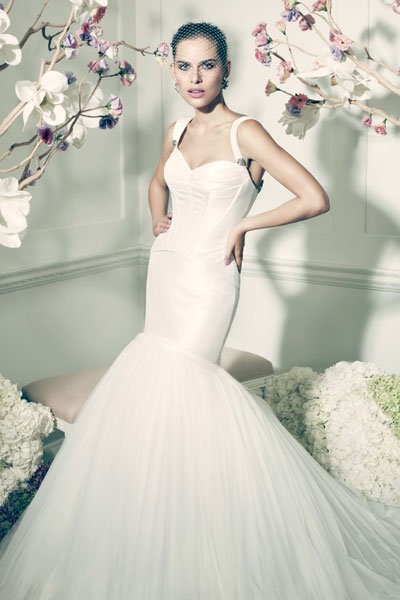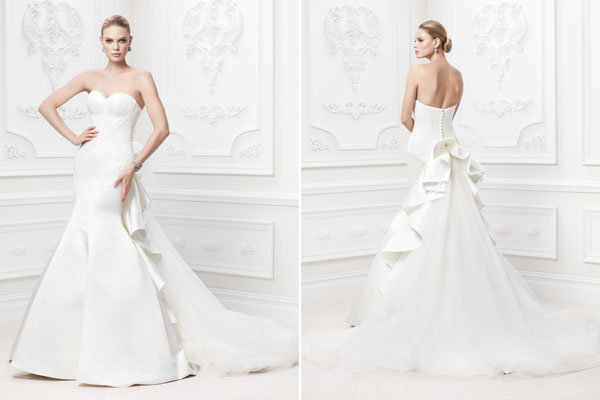 —Kristen Klein
Photos courtesy of David's Bridal